Are you looking for the Best WordPress plugins to use in 2022?
Are you new to the WordPress and Don't much about the WordPress, WordPress themes, and WordPress plugins?
Then you have dropped to the right place because Today I am going to share some of the best WordPress Plugins which you can use and make your WordPress website an amazing one.
If you want online traffic and leads then a search engine can be a great source for your site because it can provide a higher ranking. Search rankings are totally dependent upon site speed since fast loading sites can easily outrank slower websites If you are wondering how WordPress Plugins works then let me put it this way since many large traffic sites and blogs today generate their income from advertisements which includes your Affiliate Ads, Direct Ad sales or Google AdSense.
Many people find it difficult to manage this AdSense code with WordPress theme. And this is where the role of WordPress Plugins come into play which can easily fix these problems by setting up a professional Ad management for your WordPress site.
These plugins are the ultimate options whether you decide to create a community blog or forum. WordPress plugins help you in planning the type of community or type of content you wish to create and share and how will it add more value to your site.
You don't have to use all these plugins because each works in a different set of ways. Therefore, chose the right one that best suits your needs. We have some free and Premium plugins which will be very much useful for all readers who are looking for essential WordPress Plugins.
We have shortlisted some of the best WordPress SEO Plugins for 2022 which can help you to rank better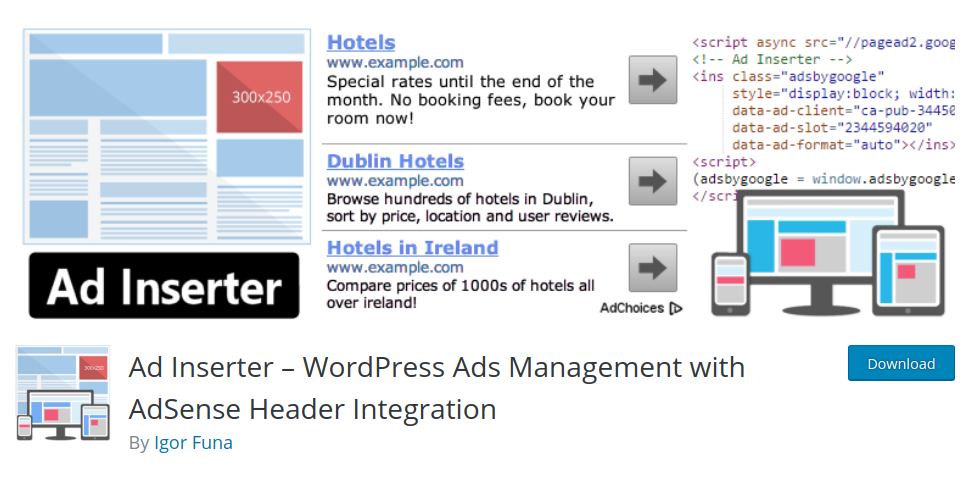 This is one of the best WordPress advertising plugins. It is one of the most downloaded WordPress Plugin as well with as many as 40,000 active installs it is highly well-developed WordPress plugin currently in the repository and the developer. One of the great thing about choosing this plugin is that it allows you to insert an ad or HTML/JavaScript/PHP Code into WordPress. Ad Inserter supports various different kinds of ads such as AdSense and Affiliate ads and comes with the free version and a premium version.
It lets you insert ads at any point in your post, you can even insert ads before or after the post content or according to the paragraphs. You don't have to mess with any codes since it is automatically set and easy to exclude specific pages and post if you don't want an ad to show up.

This is an amazing WordPress plugin which gives total adaptability and data flexibility both at the same time and even provide you with importing and exporting data from third-party SEO Plugins. It has many features such as code inserter which lets you insert codes in the header and footer or before the site content and after the site content.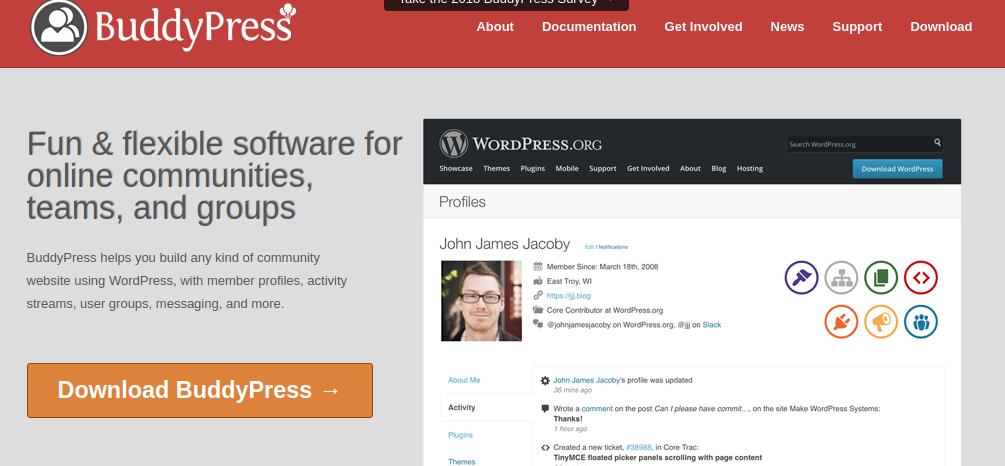 It is a WordPress plugin gaining lots of popularity these days because of its networking tool which integrates into your WordPress site. The main reason behind BuddyPress being most popular is that it is highly beneficial for those users who are totally new. BuddyPress offers a great many features and great support. BuddyPress also has some advanced features for advanced users for more sophisticated social network software along with amazing add-on features.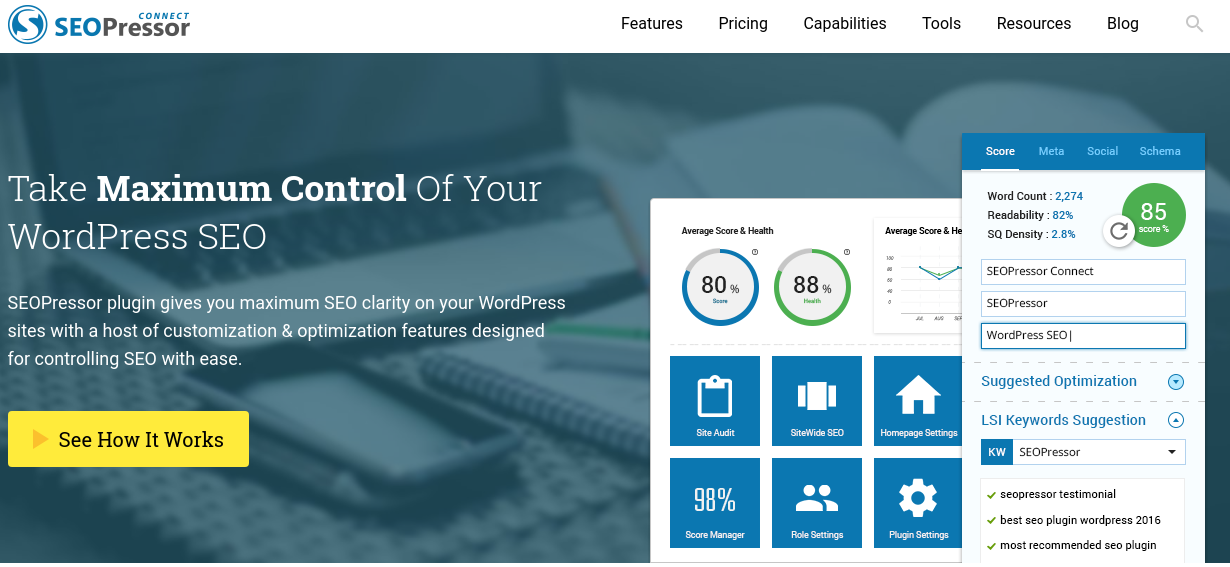 SEOPressor is for the most advanced users. It is one of the modern WordPress plugins which is highly innovative and uses some most recent Google algorithms which are not yet used by many WordPress plugins yet. The Search Engine giant Google has released a great number of algorithmic updates in last few years which includes Google Panda and Google Penguin which are utilized by SEOPressor. Along with its highly innovative algorithms, it also has some amazing features such as Keyword SEO score which lets you monitor the SEO score of your keyword.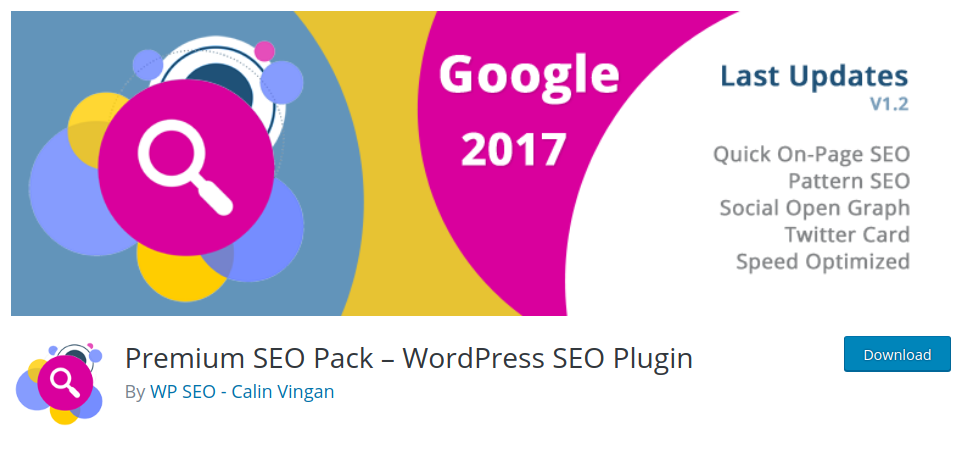 Premium SEO pack is highly intuitive and furnished with all the SEO features including social media networking and image improvement. Its backlink functionality component you can add your webpage to various site registries. It has some rare features such as it allows you to monitor the page speed of each of your posts on both desktops as well as on smartphones. Premium SEO pack provides mass optimization with its mass editorial manager.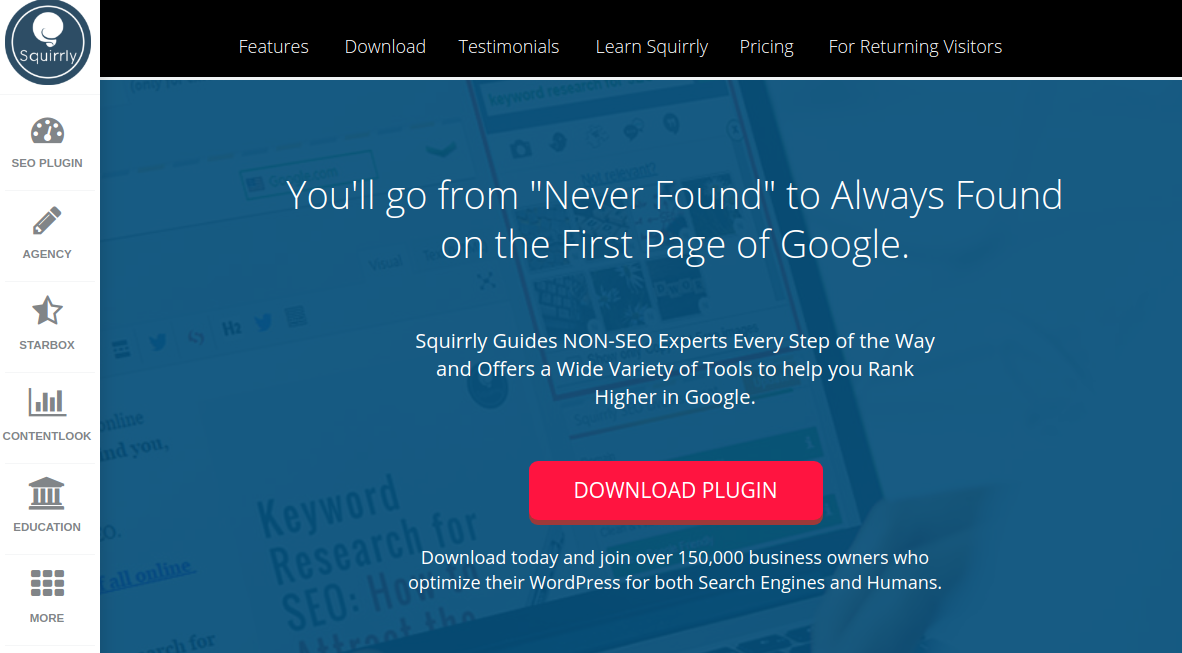 SQUIRRLY dominates the world of WordPress plugins with its amazing site enhancement procedure and upgrading your content with certain keywords. It has search engine optimization settings which are the best you can ever find because it the settings always stays intact and tracks each part of your content advertising system.
Conclusion:
The above plugin which I have mentioned are some of the essential WordPress Plugins and I think to be best WordPress plugins. And I will recommend you to give them a try.
And Also let me know through your comments which you are using or which ave privded you better results.