Many people have taken up blogging, not as a full-time career but as a part time gig. This is probably because not many people have the resources and skills to make Blogging as Full-Time Career. There are few professional bloggers out there, and the one thing common in their success story of the journey to that point is one, lots of patience and planning. It takes years to get to that point, and many individuals don't have what it takes. Blogging is for anyone with the capacity to read and write, which means that the market is flooded, so standing out will be a challenge. A successful blogger will attest to the fact that reaching to that point can take months or even years depending on your writing prowess.
Depending on what your intentions are, blogging is a good fit for almost anyone. Be it for purposes of exploring your passion for writing, to supplement your income, to educate others and yourself in the process, or even just for fun. Few bloggers have managed to make it a full-time career because it's more than just taking your PC, typing words and posting it online, you need other skills too. This is a business that you're building, and therefore you'll need other skills such as digital marketing, a thorough understanding of your area of interest and sales.
Blogging is an art that will necessitate you to master the art of marketing your content. Think of some of the reputable businesses and companies, part of their success is in how they marketed and packaged their services and products. The same applies to your blogging business. So, you've made up your mind about making blogging your full-time job, and have no idea how to go about it!
These seven steps will help you out: Making Blogging as Full-Time Career.
1. Identify Your Area of Expertise
"What are you going to write about?"
This is a question that you must have a thorough understanding of before you begin on anything. The good thing is, there are no restrictions! You can blog about anything and everything you want; however, you must be knowledgeable about it. You don't necessarily have to know everything. What matters is being able to give your audience credible and meaningful material. A successful blogger knows that credibility is crucial for maintaining your audience. Your audience is the one who will make it possible for you turn into a pro-blogger.
The easiest way to pick out your domain is simple, just dwell on what you are passionate and knowledgeable on. It will be more fun for you. Writing is quite rather tedious, and it will be prudent on your part to make it less tedious by writing something enjoyable to you.
Suggested Post:
How to Select a Perfect Domain for your Blog.
Choosing a Niche for affiliating marketing.
You're taking on blogging as a means of earning a living, therefore, when determining what you'll blog about, it should have some monetary value aspect to it.
2. Start a Blog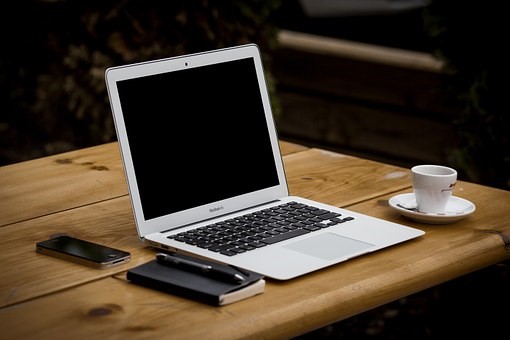 After establishing your preferred domain, the next step is to open your own blog. And the great news is that it's quite simple. The only way to ascertain whether the move will be good or bad for you will be to start one. You don't need to have a deep understanding of blogs or be tech savvy too.
What's, even more, is that there's no limit to the number of blogs one can open. This is as long as they are all worth some value. It's all about protecting oneself from unforeseen calamities. The online world also has its downs, a server collapse or may be a Google algorithm change, you never know.
Starting your own blog is more or less to like applying for your first job. You'll need to publish and submit CV for the first time in a new field for your audience. This means that you'll need to have your resume updated and modified to suit your online endeavors. You can even seek a resume writing service online to assist.
3. Post Quality Content
Blogging is a rather competitive field with every writer trying to woo the audience. This is no simple affair, and it takes hours of work. Posting high-quality work is one significant part of the process.
Quality content doesn't just apply to the flow and grammar skills of the article. It also applies to its relevance, how informative it is to the audience, and its presentation. The trick is to have your readers come back for more.
Publishing articles that attain a particular level of caliber are frankly quite easy, but very few writers have managed to do so. Successful bloggers make this possible by:
Proofreading articles before posting them
It's not enough to write up your article. You'll have to thoroughly go through it to ensure it flows, makes sense and has no grammatical errors. For your help: I recommend you to check the list Proofreading tools for better writing.
Conducting thorough Research
Prior to writing your article, do some extensive research on the content. You'll need to do lots of reading on your area of interest. The important thing is to post credible material.
Let your article be of material you can enjoy reading
If you don't get any enjoyment from reading your works, then chances are no one else will enjoy it. Your blog ought to be about content that you believe in and are passionate about.
Your articles should be engaging
Let, your articles make your readers connect with you. It should have them engaged and want them to keep coming for more.
Have your own writing style, that's unique from the rest. It should also be in your own voice.
4. Hone Your Skills
Having the best writing skills is not enough to turn your blog successful, and you'll need to develop other skills to assist you. Running a successful blog is no different from running any other business. You'll have to acquire managerial skills to help you with planning and organization, and general time management.
Your social media skills will be put to the test. Social media platforms are a great place to market your blog. Marketing skills are invaluable in making your blog a success. Your email marketing skills will be just as useful. Sending emails are a significant part of blogging, therefore perfect how you draft them.
An understanding of Search Engine Optimization is a must. Online, you can learn the basics of Google Analytics, and if you find that it's not working out for you, a number of online platforms offer SEO consulting services. It's the only way your blog will get the necessary following and be among the first pages to appear when searching on Google. This is because you will have put the right keywords in your article.
Finally, you will have to put in your best with regards to your writing skills. Your writing skills have to be customized and tailored to suit your blog. Nobody enjoys a poorly done article when language skills and grammar are disregarded. Continually work on perfecting your skills.
Suggested Post:
Free tools to check your Grammatical mistakes online.
Get Grammarly premium for free.
5. Know How to Plan and Organize Yourself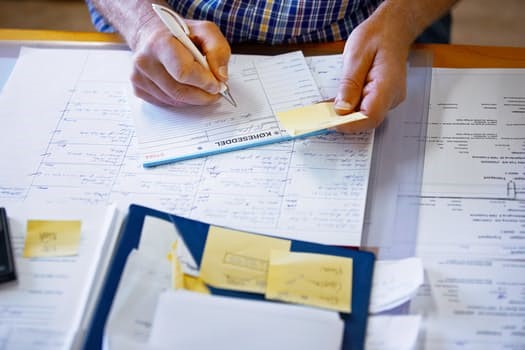 Planning is a key component in any successful business. And if your true intentions are to be a pro-blogger, you'll need to do lots and lots of it. Being able to post high-quality content and regularly, doesn't come cheap. You'll need to allocate part of your time to work on your article.
Maintaining your audience also depends on your planning and organizing skills. Your readers will expect some form of regularity when posting your work. It can be quite boring when your audience is uncertain of when you'll get to put up new content. You could decide to be posting once a week or every two weeks, on a particular day. You also have the option of preparing your articles weeks or months in advance, as long as the content still has some strong relevance to your audience.
Professional bloggers acknowledge that discipline is needed to be a master of one's time, and the most suitable way of doing so is through some planning and organization, to eventually have a working schedule.
Importantly, prior to making that career changing decision, you'll need to create a plan that will show you a true picture of where you're headed. This will help you answer questions that include how to generate income from your blog, how to make it grow, and so on.
6. Marketing Skills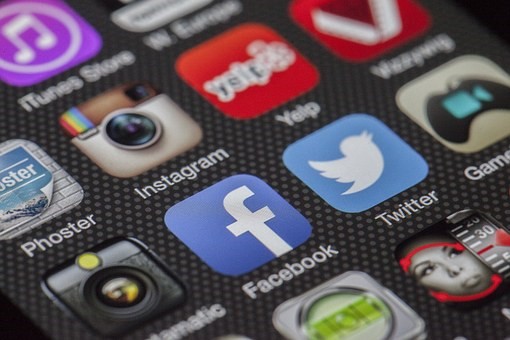 A successful blog needs to gain popularity for it to generate income. Therefore, you have the responsibility of making your blog popular, and marketing is one such way. If you have no previous knowledge of digital marketing, then you'll have to take up lessons. You can be talented when it comes to marketing, but then you still need the relevant tools to succeed in online marketing.
The good news is that online marketing is achievable on numerous platforms from Facebook to Pinterest and other websites. It's you being able to identify which platforms your targeted audience frequent.
LinkedIn will be significant for your networking. You'll need to create a network that will bring some value to your blogging. Link up with other professional writers to learn from their experiences and help you grow in the process. These networks are great for your marketing. Plus, you can market other bloggers on your site, and they do the same for as you put links.
7. Turning your Blog into a Successful Money-Making Enterprise
You may have gotten into blogging just for fun. However, you can turn this passion into an income generating activity. This is a skill that very few people possess and you'll have to identify opportunities when they present themselves and have the ability to maximize on them.
There are a couple of things that you can do to make this possible, as long as your site has the necessary traffic. This includes affiliate marketing – earning income when your audience gets products based on affiliate links put on your site, marketing your own products such as eBooks, DVDs, courses, among others.
Other viable money making opportunities include blog sponsorships and advertising. All these are services that you can offer in exchange for some income depending on how many views and clicks you get. Paid advertisements are many; you'll have to select what works well for you. You could opt for display advertising, guest blog posts, sidebar sponsored links among others.
Conclusion
Blogging is a fun and exciting career choice, but only if you have what it takes, and not just the best writing skills but other traits too. Most individuals take up blogging as a part time income generation source, rather than a full-time job. Pro-bloggers got to that point with lots of patience and hard work. Therefore, you need to be prepared for the challenges that will come along.
Making money through blogging can prove to be tough in the beginning, but with time, your income will increase and make it more promising. It's a risky venture but with great rewards. You may have cold feet taking on this challenge, but with the steps above, you can be a better blogger. Importantly, have fun while you're at it!