I am writing this post because one of my blog visitors emailed me. He had many questions about Blogging, and I didn't have much time to answer him personally through Facebook or Skype. So, I asked him to email me all his questions and queries he had, so that I can share them with all my blog visitors too.
He is a new blogger and runs his Blog www.trends.ieenews.com and wanted to know how I Grow my blog traffic in such a less time.
Here is the email with all the questions that he has sent me.
"Myself Navjot, hope you did remember our chat on FB yesterday…!!!
The thing is that I'm very new to blogging and want to make my living with full-time blogging. But as a beginner I have a lot of queries, I hope you can answer them.
Some of them are as follows:-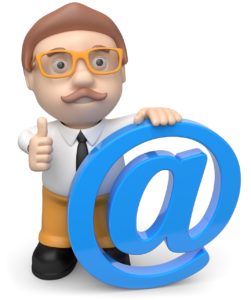 1) Is it worth going for blogging as a full-time profession(to some extent I know it is good like there are many bloggers out there who started with bit and now are ruling the blogosphere like (Jaspal Singh Ji)……but still would like to know it from your personal experience..??
2) How you got so many views and visitors on your website within six months and with just 40 posts (indeed, your content is informative and attractive) but still I'd say plenty of people out there who post nearly 10 articles each day still doing poorly with visitors. So if it is good for you then can you please tell me how you do it.
3) And I did observe most of the people who commented on your post are by themselves professional bloggers what's the idea behind that (how and why you did so.)
4) Does opening a subdomain (for example gadget360) out of the primary domain (NDTV), anyway going to affect the main domain (as in terms of traffic, ranking, earnings, etc.)
5) Lastly, a personal question if you don't mind answering that, from your page views and Alexa ranking I can make out you must be earning a really good amount through your website. If you wouldn't mind sharing how much you are earning and from which all sources. (This is not the curiosity to know someone's income but just wanted to have a realistic view that if I'll apply some of your strategies how much I can expect by the end of the year)
And still, there are a lot of other queries which if you can solve would be a great help. But it's going be time-consuming if we use emails for that.."
I know I am not an expert like Neil Patel or Brian Dean but I just have an experience in SEO for about almost five years and just started my Blog on the 5th of October 2015 (more than Six Months ago). If we talk about Neil Patel and Brian Dean, they have years of struggle and experience and are almost ruling with their blogs and services on the Top with their SEO Niche.
In one of my posts, I have already shared all the techniques that have worked for me to get more traffic to my blog. But my friend Navjot has some questions which he has emailed me. And I will be trying to answer them all to the best of my knowledge. And I am sharing this with all because there may be many newbie bloggers who would be having the same queries or problems. So.
Question 1: Is it worth becoming a Full-Time Blogger?
Answer: My answer to this issue will always be yes, if you can depend on your parents or have other sources of income then I recommend you go with full-time blogging because earning through blogging is a long process and sometimes one has to wait years to make money. And if you are thinking of becoming a full-time blogger then I suggest you have some patience, especially if you don't have any knowledge about SEO. But if you don't have the patience or finically not well then you should run your blog as a part blogger till you get a healthy Earning from it.
Even, For the first two months of my blogging was doing the job along with it, and when I felt that I don't need a job, gave it up to become a full-time blogger.
There were Many Bloggers who begin their careers as part-time bloggers but now have become full-time bloggers. I have many friends who have their blogs, but there are two of my friends who earn online. My Friend named Prince Ramgharia runs a blog named Being Tricky and is a full-time blogger and makes his living through it. And another friend Rajesh Arora runs two blogs called Tecvarsity and Aboutme.Asia. When I was a beginner in SEO, he was my mentor and even helps me whenever I have any queries about SEO, and his primary source of income is search engine optimization.
Question 2: How do I Get so many Visitors to my Blog?
Answer: I have almost 40 posts and publish a post once a week, but still I get many visitors to my blog. The only reason for more traffic is a content promotion with proper techniques. Writing only good content doesn't work these days, but we have to do many other things to get more traffic. Here are all the techniques that I have been using to get more traffic to my blog namely the Brian Dean's Skyscraper technique, Use of perfect LSI Keywords, Long Tail Keywords, Guest Posting, Doing Social Bookmarking, Social Media Optimization, Commenting on others blogs, exchanging links with high profile bloggers, internal linking, Slide Sharing and Answering questions on sites like Quora.
The Above techniques will help you to get more links and will also help you to get more organic traffic to your blog.
And I must tell you that posting multiple posts a day will reach nowhere until you have more good promotion strategies or techniques. Like, Build communities on social media and other community forums. There are sites like triberr.com and Indiblogger.In, Inbound.org and some more that can help you to grow your blog traffic.
Recommended:
How to increase your traffic with Digg?
How you can promote your Blog with Triberr?
Question 3: How do I get Comments from professional Bloggers?
Answer: The only reason I get comments on my blog from Professional Bloggers is that I am an active commenter. I usually comment on many blogs each day, maybe from 40 to 50 comments a day. I have subscribed to many blogs with high domain authority with the same niche as mine. And continuously comment on the other blogs, many of the bloggers return the favor by commenting back on my blog. Another thing that you can do is write the guest post on the other's blog and also accept a guest post from others too.
And one of the best ways to get comments is to write a round-up post including many bloggers. I have taken part in many roundup blog posts and seen that the host of the roundup post gets tons of comments, you can do the same to get lots of comments.
Suggested post:
How to get your comments approved quickly?
Question 4: Does a Subdomain affect the main Domain?
Answer: I don't think that the subdomain has any effect on the primary domain. I had seen a case when Google penalized my main domain, but the subdomain was appearing on Google's SERP with all the proper results.
The reason for this was a negative ranking, and Google may apply all the penalties on-page levels, root-level domains, or a subdomain level. If you are trying to rank your subdomain, it is somehow good and will appear on the results. Because the reason for that is Google counts many factors for the ranking; links, Proper On-Page SEO, and some other aspects. I have also used many subdomains to create blogs or websites and have seen no effects on my main domain but sometimes a better linking through the subdomain and the root domain. But the root domain is much better than the subdomains regarding better ranking and earning.
Recommended:
How to boost the Alexa Rank of your Blog?
How can you increase the domain authority of your blog?
Question 5: How Much do I earn?
Answer: Well that's a tricky little question. As it has been just six months that I am running this blog and got Google AdSense approved Four months before. I mean in these four months I have earned enough that I need not ask for any money from my parents for my expenditure. In these four months, I have received different amounts; there is no fixed payment.
My primary source from my Blog is Google AdSense, but except that I also do Web development and SEO, if I get any Clients. And besides this, you will find many affiliate links on my blog and that is because I am earning a healthy income using affiliate marketing.
And if any of you have any questions or queries about Blogging or SEO I will be happy to help.