Shopify is a popular multinational e-commerce Canadian platform for online stores, drop shippers and retailers. Shopify has numerous integrations with a broad set of commerce ecosystems. This platform is an ideal start for startups in the entrepreneur business. You can create your store on this platform without any technical background.
Dropshipping on Shopify is the same as on other platforms – a drop shipper sells goods that are produced, stored, and delivered by manufacturers, wholesalers, or importers. This e-commerce business has fewer financial risks and expenditures as you do not need to pre-buy and store any goods or materials, and you can set any price of the target marketplace.
The only requirement for a drop shipper is to have a working place with a stable internet connection; the profit only depends on the online store traffic.
Shopify dropshipping order workflow
Order fulfillment in dropshipping combines manufacturers' and suppliers' management with meeting customers' expectations. Positive reviews and the number of repeated visits are essential in all online businesses.
For sure, before order fulfillment, you need to perform some preparation steps. First, you must find the goods to sell and trustworthy suppliers (your own niche). Secondly, you must create a Shopify account and an online store. And on the very last step after order fulfillment, after the customer receives the goods, some questions/refunds/problems can occur. The drop shipper should know how to manage all problems that can occur during order fulfillment and preparation steps.
The order fulfillment starts after the customer places the order on your target marketplace (Shopify) and includes four steps:
The customer places the order and makes the payment to your Shopify dropshipping store. Shopify helps to create a catching e-commerce store with the store builder; you need only attract customers and take care of product lists there. Usually, the price in Shopify online stores includes the manufacturers' price plus the drop shipper's commission; you can set the commission as a percentage of the manufacturer's price or as a pre-set value. The main drop shipper task is to check the competitor prices.
You contact your supplier and transfer the order to him. You should check the possibility of order execution; otherwise, you need to contact another supplier. It is recommended to have several suppliers with equal or similar quality of goods always to have items in stock. Moreover, if suppliers are located in different geographical locations, you can decrease transportation costs and terms.
After confirmation from the supplier that the goods can be produced, the drop shipper pays the supplier. Based on your preliminary negotiations, the invoicing process can be organized regularly – every 30, 60, or 90 days. Regular invoicing to your supplier gives the opportunity to consolidate several orders in one and reduce accounting papers. Also, one invoice with one number to be paid is much easier to handle than hundreds or thousands.
The supplier produces the goods or takes them from his storage, packs it, and organizes delivery directly to the customer. In some cases, the goods can be sent to the drop shipper, where they can be consolidated for further shipment to the customer. With this solution, you can save some expenses on shipment costs and organize delivery in your branded packing.
The drop shipper should manage the overall process with minimal effort and mistakes to leave time for an advertisement campaign for new customer attractions. There are several ways to improve order fulfillment.
Ways to improve order fulfillment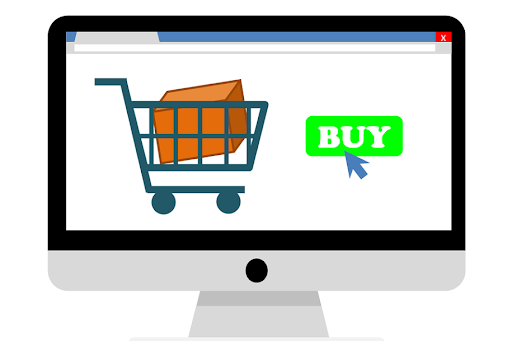 The best solution to improve order fulfillment is to use software to automate the process. The routine business should be performed timely and without mistakes with the possibility to track the money and goods.
Some automation features are available in numerous Shopify dropshipping apps and extensions – Oberlo, DSers, Printful, Easync, Zendrop, etc. Each application can automate various areas of drop shipper activities. Some can find the best-seller products for dropshipping, some can help to create product lists, some can track changes in prices and product availability in stocks, and some can perform order fulfillment. For example, fulfillment by Easync even takes care of returns and cancellations. With automation tools, you can fulfill multiple stores with thousands of goods, but manually tracking such numbers is impossible.
Another type of automated software recommended for drop shippers with multiple stores is automated accounting software (Synder, Xero, QuickBooks Online, etc.). These tools take care of your taxes, synchronize all transactions (multicurrency is possible), and create accounting reports.
As said earlier, it is essential to meet customers' expectations and to answer all related questions and claims to receive good reviews. Therefore, many positive reviews on successful order fulfillment are the most effective tools for site promotion. In addition, several software tools deal with customer issues (Help Scout, Zendesk, HelpCenter, Richpanel, etc.). All these tools support correspondence and email claims; you can also add FAQ articles and blogs.Â
All these tools give you the time you need to promote your website. With website marketing, you will have customers. You can also find some automatic tools for marketing, for SEO, content marketing, social media marketing, or email marketing. The drop shipper business is not about goods production; it is about marketing. Shopify analytic tools help to analyze customers' behavior to increase conversion rate, but to increase your profit; it is recommended to use all marketing resources.
Conclusion
Dropshipping has many advantages but also gives a hard time for beginners. The drop shipper cannot control the production and packing process, so you should choose reliable suppliers. All problems occur during order fulfillment mainly related to the production site, but the drop shipper should resolve all claims, including returns and refunds. It is essential to conduct agreements with detailed return policies with suppliers. All other problems during order fulfillment can be transferred to the software.
But despite all complications, dropshipping business with Shopify is the best platform for beginners. It is one of the best ways to sell goods without expenses for production and delivery. The preliminary investments are minimal. Further, after the first successful order fulfillment, you can invest money in online store marketing.
Suggested:
How to Start Building a Shopify App?
Best Shopify Apps for Dropshipping from Shopify App Store.
Best Shopify themes for eCommerce stores.