Marketing in the age of SEO services (SEO) is dynamic. You, as an SEO expert, know how quickly things...
Core Web Vitals is one of Google's new criteria for evaluating and ranking websites, which was introduced in 2020....
Whenever writing content, a lot of conditions are considered. Your content strategy decides the rate of traffic on your...
"Why is my business ranking behind others?" Answering this question demands in-depth analysis, primarily because of the dynamics involved....
Although the popularity of e-commerce shopping continues to increase in the digital age, most people do most of their...
If you want your blog to rank well in search, you have to be sure to keep your blog...
The presence of artificial intelligence on social media is more pervasive than many people think, especially in our day-to-day...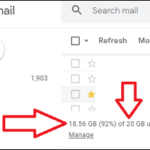 Search Engine Optimization is an essential marketing tool to survive in the business world. SEO methods change every year,...
Web design is not a toy for children. As you should be serious and guarantee that it is professionally...