Search intention and search engine optimization go hand in hand. However, search intention is an often ignored factor in...

Many content owners mistakenly believe that SEO is no longer relevant in 2020. SEO continues to evolve – which...

Search Engine Optimization or SEO is the process of increasing the quantity and quality of traffic going in and...

If you think people are going overboard when they ask whether or not link building is dead, we're here...

SEO is an essential element of your online marketing strategy. It serves the purpose of ranking your website properly...

Once upon a time, Google decided to review its page ranking algorithms – and began to pay attention not...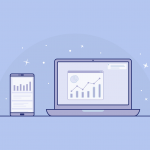 Digital marketing as an industry is experiencing an all-time high in current times of technological advancements. So much so,...

When it comes to the field of digital marketing, there are a lot of people who see SEO as...

Several times a year there is a disturbance in the Force. Or Google rankings, same thing. At any rate,...