Are you using Long tail keywords in your post?
Don't you have a reason: why use long tail keywords?
Are they helping you to get more organic traffic?
And
Are you using the long Tail keywords and not getting traffic to your blog?
Well, today I will provide you the reasons that why use Long Tail keywords. And how you can get more organic traffic using them. Although you must not depend on organic traffic only, you must also care about the traffic from email marketing or some referral traffic. But getting organic traffic from search engines to make your blog shine is more important.
Although the organic traffic is considered as the best traffic to you the blogs or websites. But you should also follow other internet marketing techniques.
What are Long Tail keywords?
Before we move further, I want to give a small description of "what are Long Tail keywords?".
Well, long-tail keywords are the long phrases that are more used by the searchers on Google and can be termed as the long-tailed keywords. Let me, explain to you with the help of an example. Suppose you search the word "Orange," then this can be considered as Keyword but if you search on Google "Where to buy oranges online" then this phrase will be regarded as a Long Tail keyword.
Now let's get to the main Topic, Why use Long Tail keywords?
There are many reasons to use long-tail keywords, and I will be giving you the reasons why I use Long Tail keywords. It has been almost five years that I am working in the field of SEO and from my experience, I have learned that long-tail keywords are much easier to rank than common keywords. It is a lot harder to bring an "ordinary single word" keyword on the first page of Google in such a short time but whereas long-tailed keywords can appear up on the first page of Google in a short period of time.
Check What Google Keyword Planner says:
Google keyword planner clarifies that Long Tail keywords help us to boost our website or blog traffic. Choosing a long-tailed keyword means that you are going with higher search volume and little competition.
Let me explain you with the help of an example:
Example: If you search the word "SEO" on the Google Keyword Planner you will get average monthly search for the keyword in millions and competition will be medium.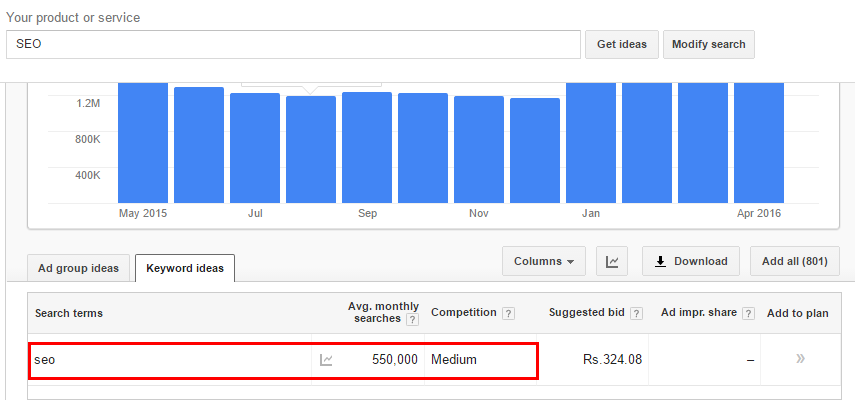 But I assure you that you won't be able to reach the first page of Google by using this single keyword unless you pay to Google using Google AdWords, the reason behind this is Google's Algorithms.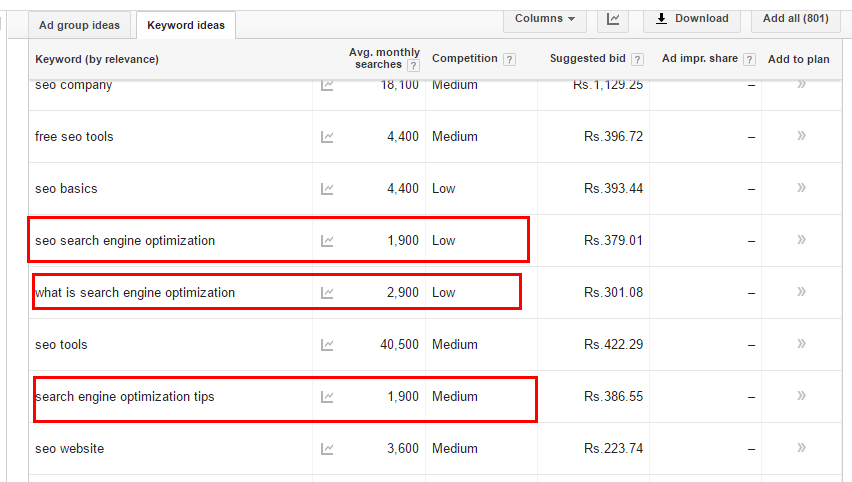 Google has many algorithms that are responsible for the search and search queries; the Hummingbird algorithm is in charge of all the search queries and the latest addition to it is the Google Rank Brain which makes it more effective. The other factors like domain authority and page authority, the reputation of the website, domain age, and uniqueness matter a lot. So, with a new internet site, it won't be possible to rank for a single keyword.
Recommended:
How to increase domain authority?
In the above image, you can see that there are Long Tail keywords that you can optimize on your page or blog posts to get some quick ranking. But you must keep the density of the keywords appropriate by using the LSI keyword in it.
The chances are that your keyword may appear up at the back at fourth or fifth pages if the content is unique enough using a single keyword.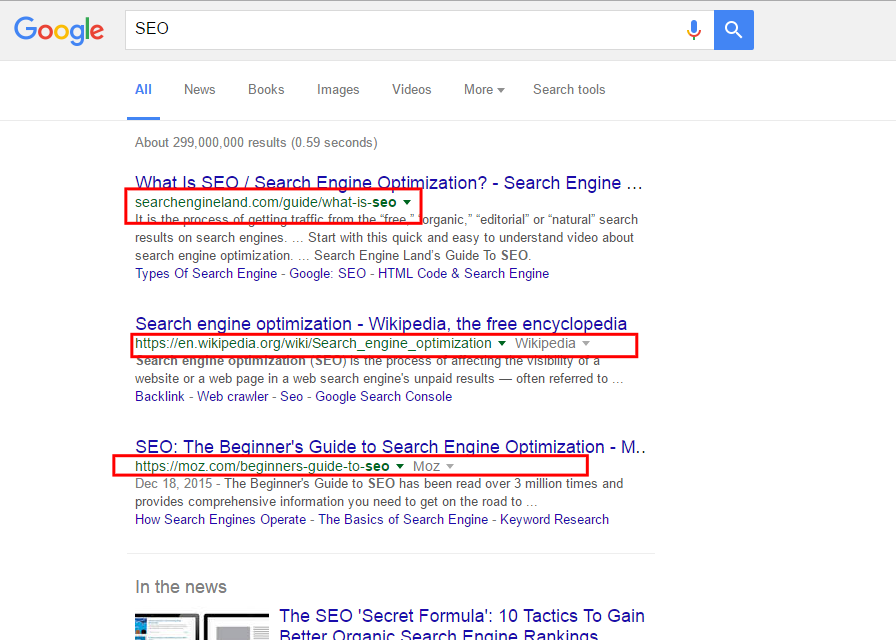 In the above image, you can see that when we search the keyword SEO the sites named search engine land, Wikipedia, and MOZ appear up in the first three positions of the Google first page and will be on the first page with the same keyword for years because the age of their domains is too old, their domain authority is near about 100 and these sites are regularly updated.
And what if we search a long tail keyword like "SEO tutorials in Amritsar" you can see that the results have changed.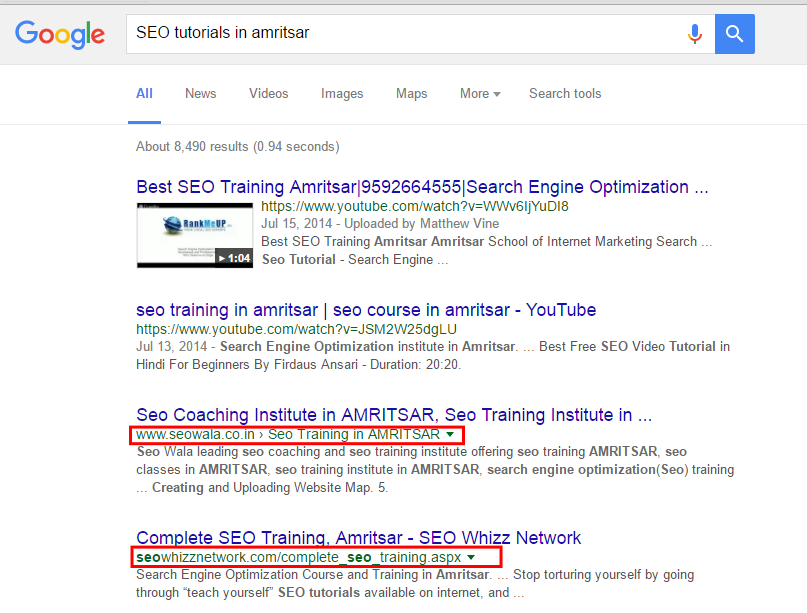 In the above image, you can see that there are some YouTube videos appearing up and some other local sites. Amritsar is the place where I live, and so preferred this search for it. When you see the domain age and domain authority of these websites, you will find that the domain age and domain authority as well as the reputation of these websites are much less than the above-searched sites but still are appearing up on the first page of Google.
Well, I think this example is enough that Long-tail keywords are easy to rank and help to get more traffic.
Recommended:
Does Google Count keywords in the URL?
How long should a blog post be?
Understanding the future of Keyword research in SEO.
What Google Webmaster proves: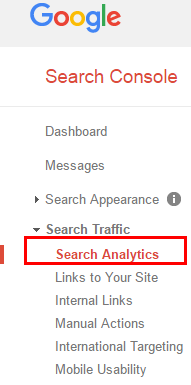 Just go to the Google webmaster tools of your website and you will find that many long phrases which were searched on Google and got impressions or click from that.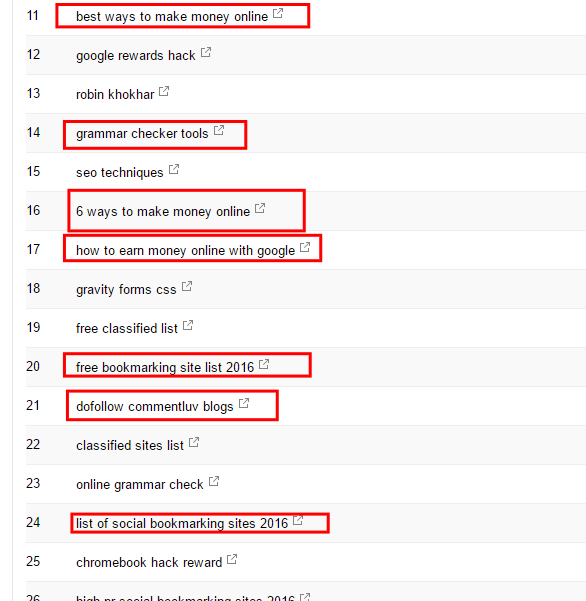 From the above image that you can find the keywords from which I am getting the traffic. Most of the keywords are Long Tail keywords.
And I must that the long-tail keyword has always worked for me, and it has just been six months that I was able to get a good reputation for my Blog.
What you search on Google?
As an internet surfer, web developer, blogger, or ordinary person you must be searching for many things on Google, and I am sure you must be searching as same as I search. As a developer and blogger I rarely seek single queries, what I search is long phrases like
How to develop a WordPress plugin?
Which is the best SEO Plugin?
How to solve the canonical issue?
How to make the content unique?
Which is the best Grammar checking Tool?
How can I create shareable content?
I am sure you will be using these kinds of queries, or you can also say long-tailed keywords for searching on Google. And when we search for this sort of question, we always get the things which we are looking for. Whereas with a single keyword, It won't be possible. Single keywords can be used to get information about something particular.
Although, I think I have given some proves for why use long tail keywords for getting more organic traffic.
Now, I think Your Next step will be to find longtail keywords?
And Secondly, If you still have any questions, let me know through the comments and I will there to help you.