If you are looking for the best digital marketing certifications or the digital marketing courses with good certification then you need to check this list of digital marketing tutor agencies. As the world is going digital; all the companies will have a digital presence by 2020 resulting in a plethora of Digital Marketing opportunities.
Digital Marketing is the most dynamic industry. The change in the use of technology requires sharp minds to keep up with it.
Digital is growing like there is no tomorrow because people are becoming tech savvy and hence companies have to put in more effort in Digital Marketing. As a result, Digital Marketers are well-paid professionals.
Today, making a career in this field is not at all difficult as there are plenty of Digital Marketing courses available on the web.
A certification course will train you on the categorized skills in digital marketing. Taking advantage of digital marketing certifications can be used to sharpen your skills, stay up to date and to boost your confidence.
Now, let us glance through a list of Digital Marketing certificates that will help you excel as a Digital Marketer.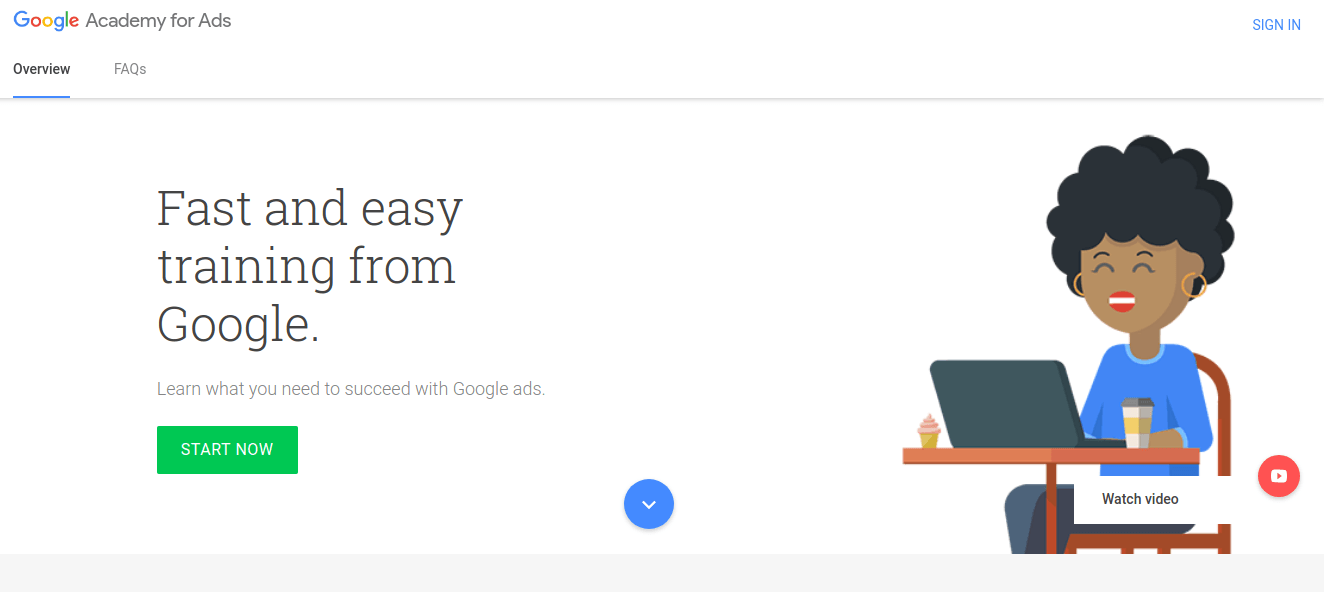 If you use Google to measure, manage and optimize marketing campaigns, consider the Google Ads certification.
To become Google Ads certified, you must take the Google Ads Fundamentals exam plus an additional exam on search, display, shopping, or video advertising.
After clearing exam you'll receive:
Note: You require at least 80% passing marks in the exams, and if you didn't make it, Google lets you take the re-exam after 7 days.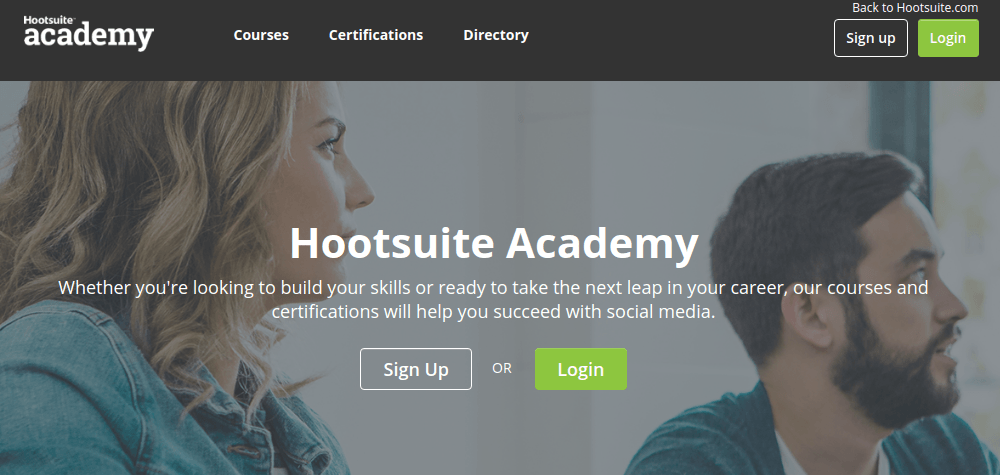 The Hootsuite exam covers core concepts related to social media marketing. Anyone can sign up for the Hootsuite University, review the course material and take the exam.
The certificate of this exam never expires. You will also receive a badge and a listing in the Hootsuite social media consultants' directory.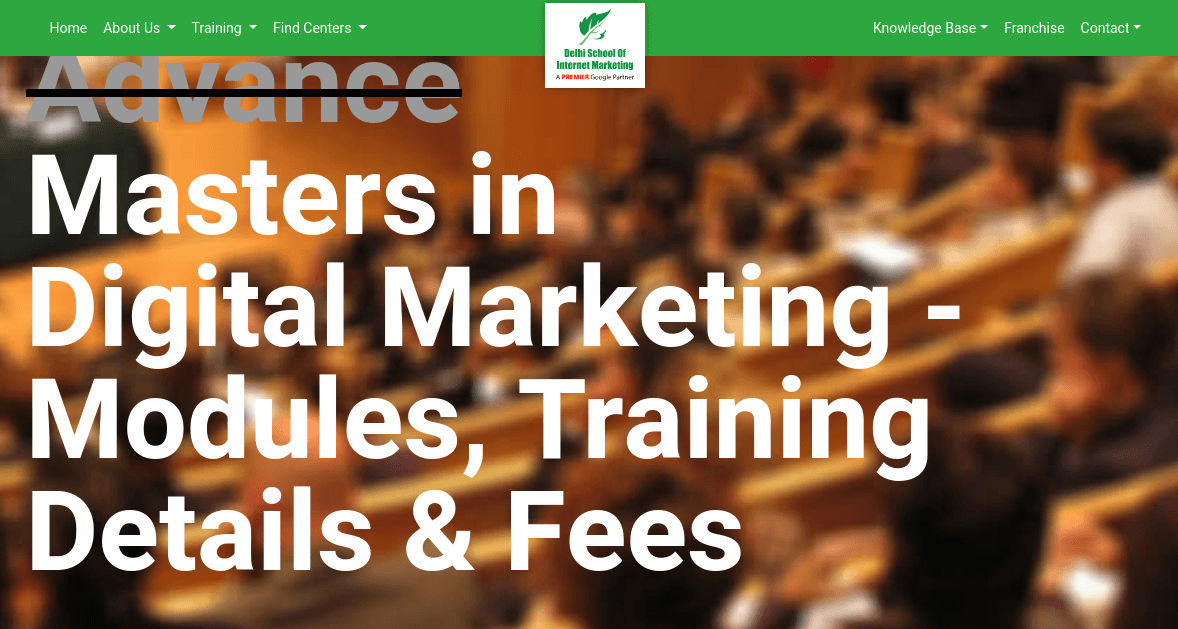 Delhi School of Internet Marketing (DSIM) is a pioneer Google Premier Partner and best digital marketing training institute for Corporates, Professionals, Business owners, Job seekers, and Students.
DSIM's Masters in Digital Marketing (MDM) training program takes a proper method to its certification. DSIM's course is India's 1st Hybrid training program which is a combination of 4 different courses in one it delivers 36 modules and 15 certifications.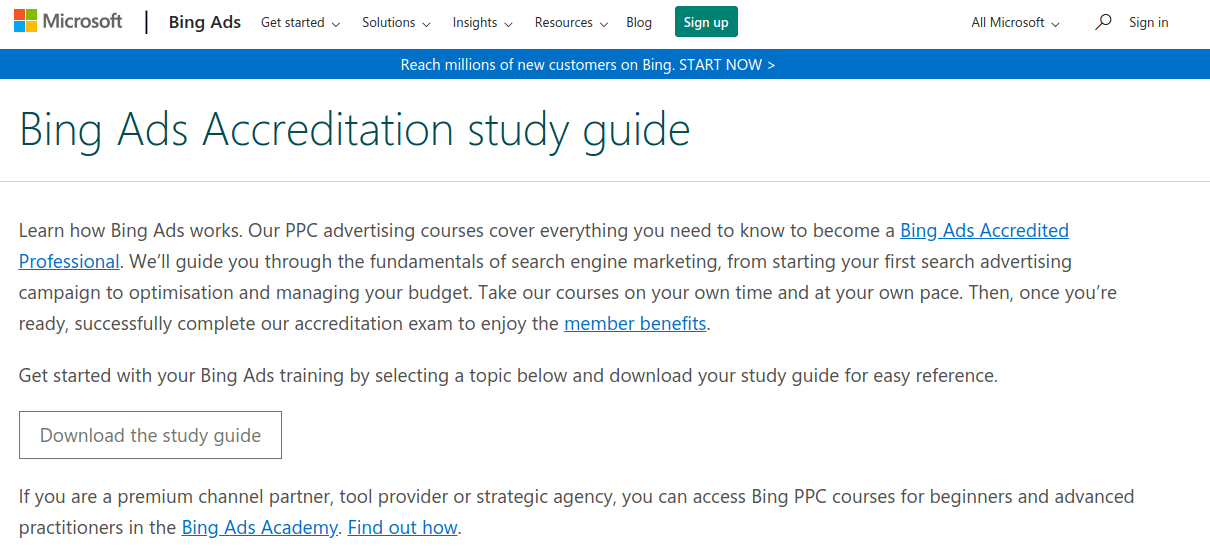 Bing Ad offers search advertising training for Bing Ad Certification. It's a free programme for active Bing users. You have to study the training material provided by them and give the exam. And it can be said that Bing is the second best digital marketing certifications present on the web.
Once you have given the exam you will receive:
An Accredited Professional badge

Placement in Bing Ads Pro directory

An authorized certificate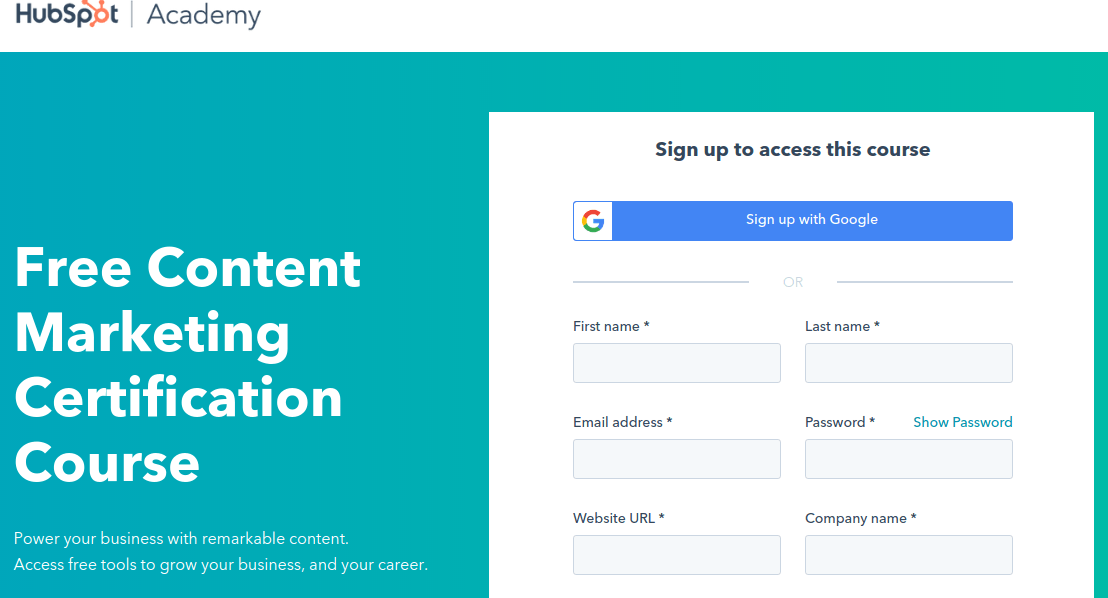 The HubSpot content marketing certification encompasses 12 modules that keep you up to date on the latest content marketing practices. This course is for people who want to understand what content marketing is and, the impact it has and how it helps the companies to boost their ROI.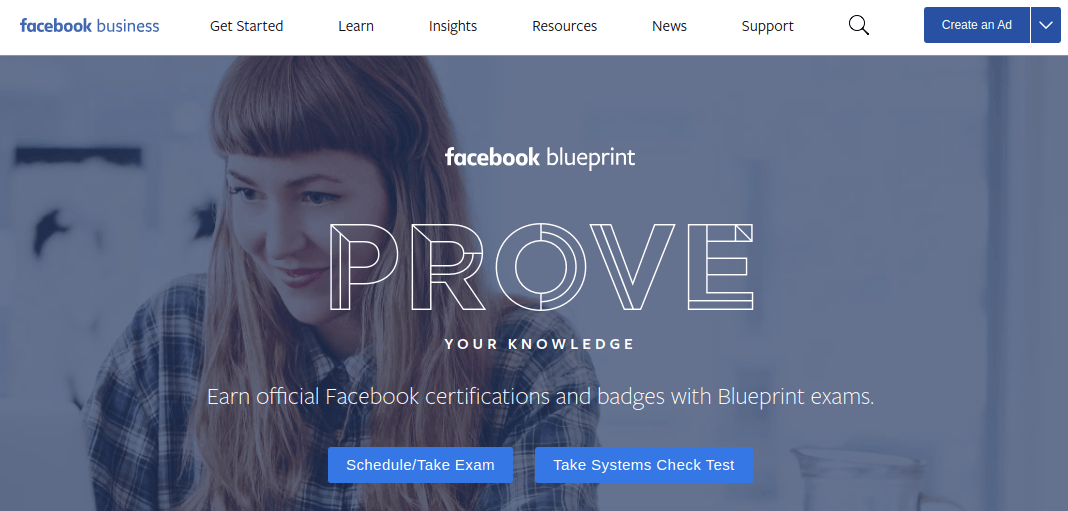 Facebook advertising is the best way to spread awareness and reach to your target audience. Facebook Blue Print certification programme offers two certifications – the Facebook Certified Planning Professional and the Facebook Certified Buying Professional.
These certificates are important for those who manage Facebook pages and runs advertising campaigns.
The planning professional will need to show his/her proficiency in running Facebook ad campaigns.
The Buying Professional will need to prove expertise in different areas including creating and purchasing Facebook ads, managing business pages, and understanding the Facebook Pixel.
Each certification has two exams and is valid for one year. Facebook also recommends taking the exam in the order mentioned on their website. Most of the people consider Facebook as the most important digital marketing certifications that help millions of students as well as individuals to grow their business.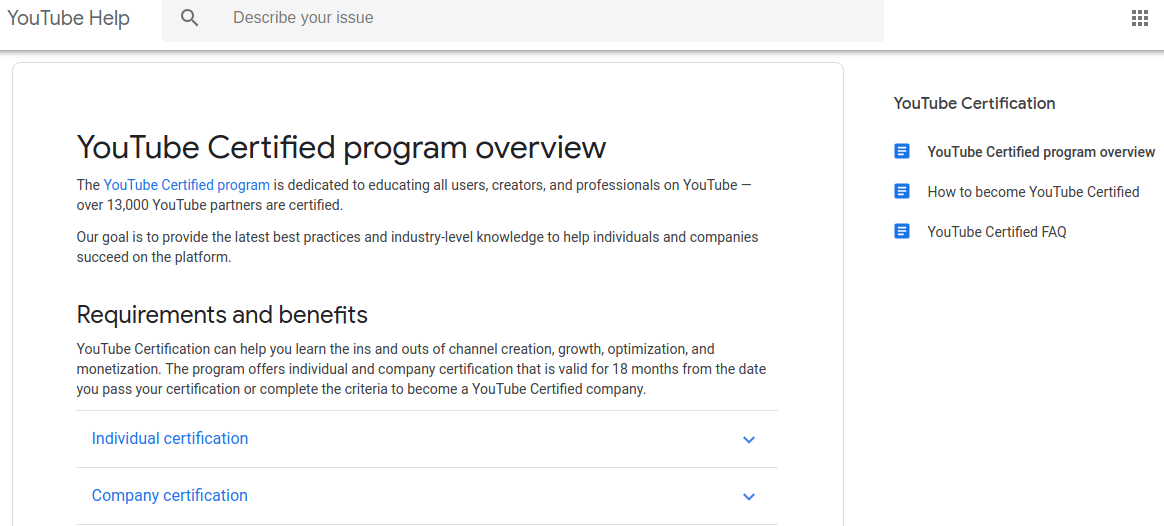 The video is the most effective and the most engaging form of content.
The YouTube certification programme offers industry knowledge and educates all users on YouTube.
YouTube offers three certifications- Channel Growth, Content Ownership, and Asset Monetization.
Source: Google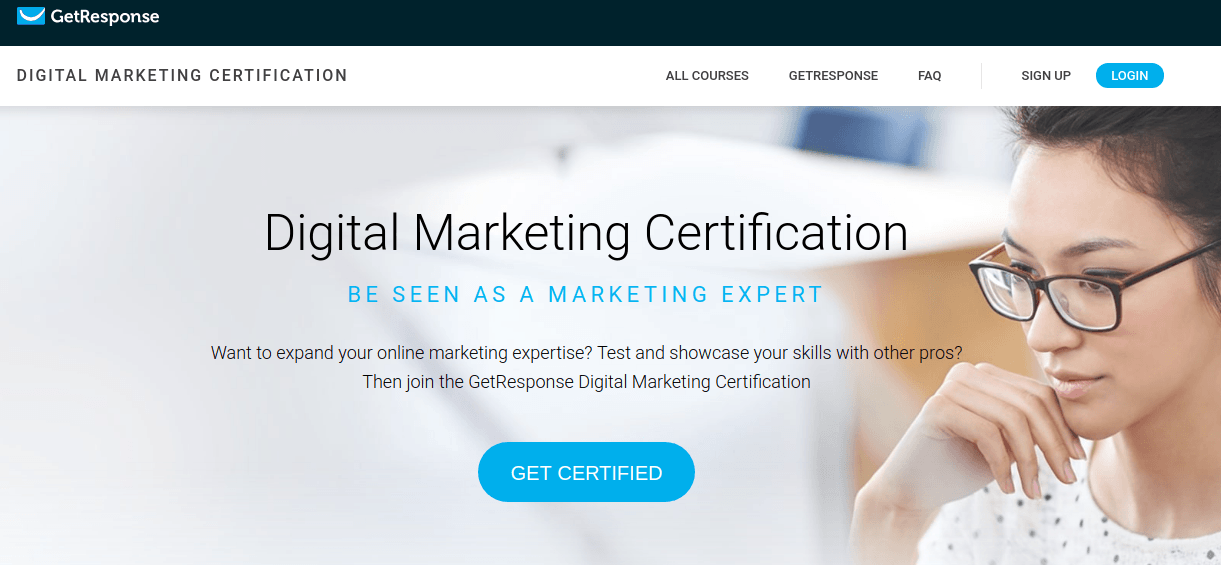 GetResponse, an email marketing platform offers 5 different courses and certification to expand your digital marketing knowledge and show your expertise to others.
Here are the following 5 courses:
1) Email Marketing- In this, you'll learn how to create a list of contact, nurture contacts, and convert them to potential customers.
2) Marketing Automation- In this, you'll learn marketing automation, tagging, scoring, e-commerce integrations and more.
3) Landing page and Conversion Optimization- In this, you'll learn how to create high-quality landing pages, traffic generation, A/B testing and copywriting.
4) Content Marketing- In this, you'll learn how to create a content marketing strategy to boost your brand image using blogs, social media, case study, video, and webinars.
5) Inbound Sales- In this, you'll learn how to generate leads with multi-channel marketing, use of CRM, and build retention programs.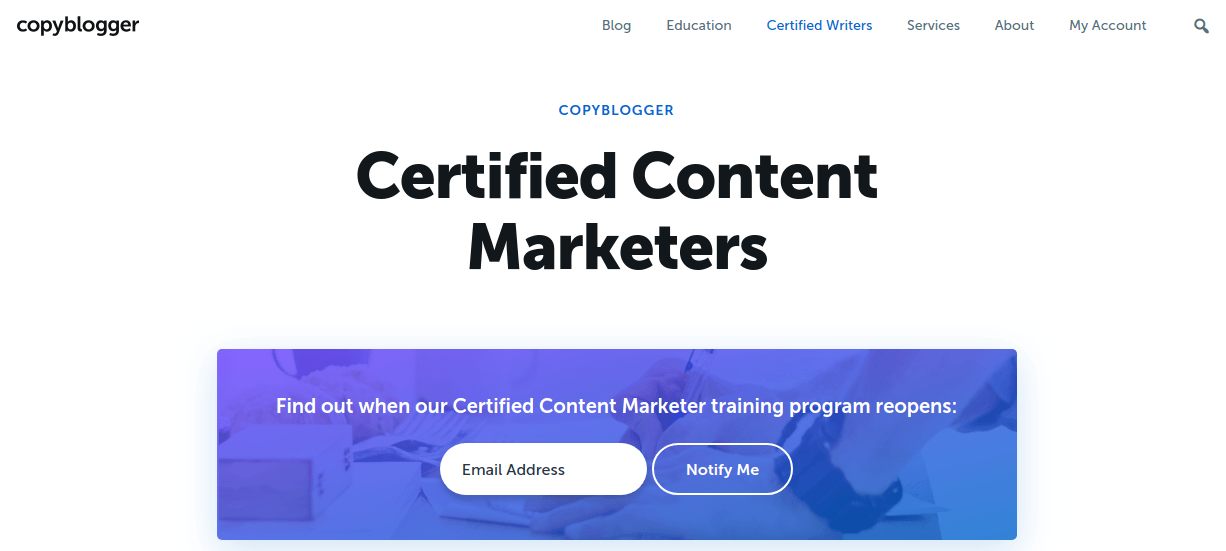 Copyblogger certification program offers powerful professional education to writers who provide content marketing services.
This program helps writers to earn 'certified content marketers' profile and skilled towards Content Creators and Strategists.
Few types of writers get benefit from this course:
Freelance writers who need proficiency to deliver greater results to their clients.
Business owners who lead their own marketing and need a confirmed structure to work so they know they're working on right content strategy.
Marketing professionals working for companies, who want to deliver great results to their companies.
Wrapping up
Your knowledge will only increase if you go for digital marketing certification and courses. In today's era, up-to-date information is important to get ahead both the personal and professional level.
You definitely need to acquire digital marketing knowledge, skill, experience, and certificate to become PRO in the digital marketing field.
These digital marketing courses and certifications help you to stand out from the crowd and boost your confidence. These certifications also help you to excel in your current job and find your dream job.
Suggested:
Preview of New Oracle Exam-Labs Certifications This 2020.
A Complete Guide to Microsoft Certifications: Learn from Home.