Digital marketing has been one of the rising fields of online business and It has been projected to much...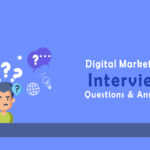 Brand consistency is the outline of appearance that influences how individuals perceive your business. Several methods for maintaining brand...
All business owners want more profits and an impressive return on investment (ROI). To achieve them, they need to...
Signage plays an important role in attracting customers to your retail space and, ultimately, to your products or services....
There was a time when people used to write on typewriters. Now laptops have taken their place. From typewriters...
Inefficient paperwork and digital processes commonly waste time and frustrate employees. Wakefield Research surveyed and found even with digital...
"Digital Transformation" is a term we often hear about at office meetings, conferences, and news. Although digital transformation refers...
Digital marketing isn't going anywhere. What I mean by that is, it's going to be everywhere and will affect...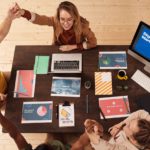 Did you know how many consumers research online before making a purchase? A whopping 88%. And what is the...