Despite powering 22% of the top 1 million eCommerce sites, there has been concern and confusion when thinking of WordPress for an online store. As per Statista, WooCommerce is the second most popular e-commerce platform, with a market share of 23.43% as of April 2021.
However, let us not solely rely on stats when deciding whether WordPress is an ideal option for building your eCommerce project.
The following factors get considered when determining whether a platform is great for creating a small or a large eCommerce portal:
Platform Price: First of all, both WordPress and its famous eCommerce plugin WooCommerce are open-source and free to use. So, you can expect massive savings

over the commerce portal development when WordPress is your choice.

Maximum Security: No one wants to browse an insecure website, let alone an eCommerce platform. According to web development stats, 61% of UK shoppers

proceed to payment when they are sure about the platform's security. WordPress does not only come with secured admin features, including two-factor authentication, protected WP-Admin, etc. but also offers extended integration of security features.

Multiple Payment options:

High number of payment options lessens the rate of abandoned carts. With WP, you get hands-on

67 Payment Extensions

. So, integrating the preferred Payment options according to the target audience demand is a piece of cake for the hired WordPress development company.

Available Themes: No one buys a cake from a garage unless the theme of the cake shop revolves around it. Similarly, when choosing an eCommerce platform, the number of available themes plays a pivotal role. A higher theme count enhances your chances of creating that perfect store outlook resonating with the business products and target audience. Experts estimate WP offers nearly 20K themes

to choose from multiple resources.

Client Support:

The client support service of WordPress is both

fantastic and affordable,

so issue elimination is convenient for the users.
Myth-1: WordPress offers limited functionalities affecting the eCommerce features
Well, that was a brief discussion about the top factors to consider for choosing the best eCommerce platform. However, choosing WordPress for eCommerce revolves around facing false criticism about Scalability, security, flexibility, etc. Let us resolve the critical ones.
WordPress was created as a blogging software in 2003. However, the software soon gained popularity for multiple uses. By 2013, WordPress controlled 59% of the CMS market. The blogging software has witnessed numerous updates in these years to stay up-to-date with the latest technology tools.
Mike Jolly and James Koster created the WooCommerce Plugin in 2008. It was when Magento was also released, and Shopify got introduced just two years back. Magento and Shopify got dedicatedly built as eCommerce platforms, so they don't suffer from any eCommerce platform myths.
In contrast, WordPress gets labeled as a blogging site by users who have not explored its features. In Reality, the WordPress platform offers significant flexibility, customization, etc., allowing you to choose a suitable hosting provider.
The publishing capabilities of the software aids the admin with managing the latest updates and offers. You can also hire WordPress Developers to integrate multiple plugins that enhance the eCommerce functionalities of the software.
Myth-2: Security features of WordPress are not sufficient for eCommerce platform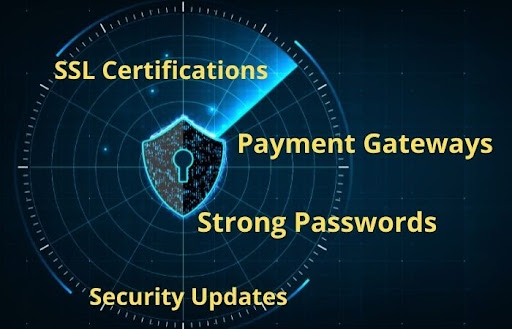 WordPress is open-source, so it allows users to access and read the source code of the software easily. It should not be confused with a security loophole. It actually offers greater transparency in the quality of coding you are getting with the software.
The developer's team can easily integrate multiple security-based features for the eCommerce site. But apart from added security, the WordPress platform itself is pretty secure. Top security-based features available with it includes the following:
You can

install SSL certifications

encrypting the communication between the user and the website for free. SSL certifications are among the standard parameters when verifying the security of the website. Google itself avoids ranking websites lacking SSL certifications.

You can integrate

third-party Payment Gateways.

So, getting stuck with an undesirable option is not an issue faced by WordPress users. The choice remains whether to go for a custom solution or choose popular Payment Gateways like PayPal, Amazon Pay, etc.

Install plugins that offer

strong password generation

for the users. Such plugins can also validate the passwords created by the users.

WordPress receives

regular security updates

for providing the users with maximum security over the eCommerce site.
Myth-3: Websites of top brands avoid WordPress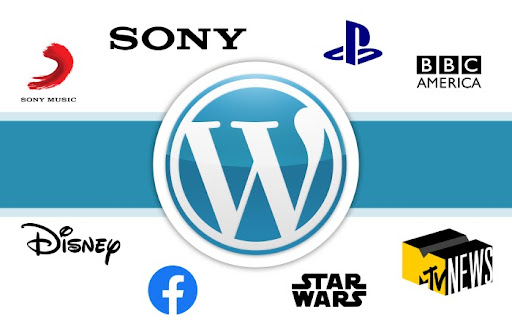 There are tons of eCommerce websites using WordPress successfully. Top renowned brands like MTV News, Sony Music, BBC America, etc., have trusted WordPress for offering an intuitive user experience to tackle an ever-growing client base.
Similarly, WooCommerce (famous WP eCommerce plugin) also owns the trust of fortune 500 companies and simple startups. Have a look at the top eCommerce websites using the WooCommerce plugin:
Henry J Socks:

The eCommerce platform sells socks in a subscription box, earning a yearly revenue of

$198K.
BlueStar Coffee Roasters:

The website selling hand-roasted coffee headquartered in Twisp, Washington, United States, has a yearly revenue of

$1 Million.
The Underwear Expert:

The enterprise sells customized underwear in color, shape, rise, etc., via the WooCommerce based website and earns a

yearly revenue of $6 Million.
Sodashi:

The Australian-based skincare product company generates annual

revenue of $4 Million.
I hope the above facts bust the myth about WordPress web development usage in top brands.
Myth-4: WordPress is not suitable for a large eCommerce site
You can easily customize WordPress to deal with low and high traffic. The platform infrastructure can tackle from 1000 to 1Million users effortlessly. Worldwide renowned singers and musicians like Justin Bieber, Beyonce, Snoop Dog, and many more trust WordPress for handling their growing fan base.
The best practices to tackle massive traffic over a WordPress Ecommerce site includes the following:
WordPress allows

horizontal scaling

of the website, which means you can integrate additional servers to enhance the platform's Scalability.

When your eCommerce site sells tons of products, it will help if you integrate

open-source, scalable search solutions

for optimizing the search time to a few seconds. The standard scalable search solutions include Elasticsearch and Solr. They have a reputation for scanning billions of pages instantly.

Reverse

proxies in caching

can be used to reduce the load on the servers and maintain an excellent speed of the WordPress site.

Installing a

content delivery network

also proves beneficial in reducing search time and handling a large client base effectively.
Myth-5: WordPress eCommerce Plugins are not reliable in performance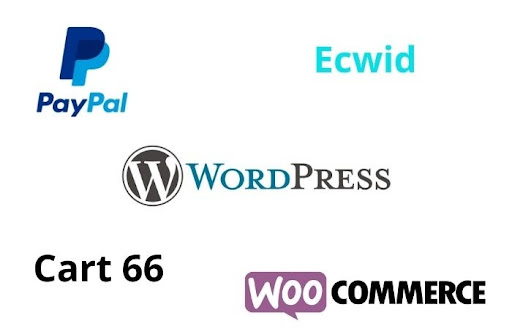 WooCommerce is the most successful e-commerce plugin associated with WordPress. Moreover, it is open-source and free to install over your regular website. It holds a stunning 23.43% share of the eCommerce platform shares worldwide.
However, WooCommerce Plugin is not the only one you can trust while creating a WordPress-based eCommerce site. The platform offers many more free and paid plugins to enhance eCommerce website functionalities.
Following are the top WordPress plugins for eCommerce website development:
WooCommerce: We have discussed many aspects of WooCommerce already in this article. The Plugin allows you to tackle a large target audience effectively. You have the freedom to offer free or charge flat shipping rates for the users.
WooCommerce plugin facilitates real-time calculation and lets you sell both physical and digital products online. Significant ease in using the Plugin has made it the first choice for big billion enterprises and simple startups.
PayPal Shopping Cart: The PayPal Shopping Cart plugin lets you set up eCommerce functionalities and receive client's payments via PayPal. The Plugin enables you to place the add to cart icon on every product page. The advanced 'add to cart' icon lets the users add, view, and delete product items from the cart.
Like WooCommerce, it also lets you sell both physical and digital products or items. It also has an inbuilt discount coupon generator that facilitates strategizing seasonal sales.
Ecwid eCommerce Shopping Cart: It is a multilingual eCommerce plugin available for WordPress websites. Using the Ecwid eCommerce plugin, you can translate your website into 45 languages. It makes the platform suitable for city audiences that have a mix of the global population.
Ecwid eCommerce shopping cart also has the additional facility of Cloud storage. Cloud facility secures loss of data and enhances global accessibility of the eCommerce through WordPress.
______________________________________________________________________
Final Takeaway
That was all about the common myths relating to the WordPress eCommerce features and functionalities. I hope I have proved that all of them are far from the truth.
Let's look at them in tabular form:
Myth

Reality

Verdict

WP offers limited functionalities.

WP controls 59% of the total CMS market.

Frequent updates keep the platform up-to-date with the technology.

Definitely a myth

WP Security features are insufficient

SSL certifications.

Secured Payment Gateways Integration.

Strong Password Generator & Validator.

Definitely a myth

Top brands avoid WP

MTV News, BBC America trusts it.

SMEs are using the WooCommerce Plugin to earn revenue in millions.

Definitely a myth

WP is not suitable for a large eCommerce site

It offers horizontal scaling.

You can integrate an open-Source Search scalable solution.

You can also incorporate reverse proxies in caching and content delivery networks.

Definitely a myth

WP plug-ins are not reliable

WooCommerce holds a 23.43% eCommerce market share.

The PayPal shopping cart is easy to use and offers placement of an add to cart icon on each page.

Ecwid eCommerce shopping cart is a multilingual plug-in with advanced eCommerce features.

Definitely a myth
A WordPress development company can customize your eCommerce website according to the business needs and target audience. Trust them for gaining phenomenal success in WordPress-based eCommerce sites.
Suggested:
Why Most of the Startups Prefer WordPress?
How to Remove Footer Credit from WordPress theme?
Top Ten WordPress Plugins for Social Media Integration.