Do you want to create and publish video content on your blog? And you are finding it difficult for creating and publishing videos on your blog?
If you aren't already creating videos and not publishing them then, that you should certainly start – as it could provide you a huge boost to your blog traffic as well as help increase your conversion rate too.
Publishing videos could also help you to decrease the bounce rate of your blog. So if you are wanting to start a blog and use videos in your post or work with video tutorials, then you have dropped to the right place.
But Before you start creating and publishing videos on your blog, I want to share some fantastic tips that you absolutely need to know:
1. Decide whether to self-host or embed videos
If you self-host videos then the only place the videos can be found is on your blog, but it will tax your web host's bandwidth. On the other hand, if you will embed videos from platforms such as YouTube then it won't be so taxing, plus you may get exposure on that platform too. Moreover, if you will upload your videos to your website, then it will occupy a lot of space from your hosting, and even if you are using an unlimited plan even then, it can decrease the speed of your website. You can check this post to "get a perfect web hosting for your website."
2. Pay attention to audio quality when recording videos
Most videos have some form of audio voiceover or narration – which is why the quality of the audio that is recorded is important. If you don't already have a decent microphone, it may be worth investing in one. No one is going to get any benefit from that which doesn't sound perfect; it will be of no use to the person who is making the video and also to the person who is listening to the video.
3. Plan and script the video before recording it
All too often people rush in and start recording videos with only a half-formed plan in mind. It is worth spending a few minutes planning the video properly and even writing a script so that you can be sure of its structure and content and don't waste time later on having to re-record it. So, it is better to plan a video before recording it as you will end up making the video again and again or doing hard work on editing the video.
4. Choose the right topics
Although videos are a great way to interest and engage viewers, the topics need to be interesting and engaging, to begin with. By doing some research on social media, other blogs, and forums you should be able to find out what people in your niche are interested in and engineer your topics accordingly.
5. Choosing a good Software for creating videos:
If you're interested in creating video guides or tutorials for your blog, then one of the best ways is with the help of screen recording software such as Movavi Screen Capture. It is so easy to use that you don't need any prior experience to be able to record videos from your screen in just a few minutes.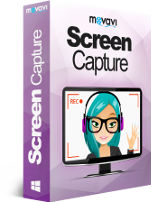 All that is needed to set up Movavi Screen Capture to record your screen is to define the capture region, audio source, and then click the 'REC' button. If you want you can also experiment with its other features, such as its ability to capture keyboard and mouse actions, set the frame rate, and manage the recording with the timer or hotkeys.
With all these tools available to you, it should be a piece of cake to record the content that you need. In fact why wait when you can just try out Movavi Screen Capture for yourself and get started right now.
Also, read:
Video editing hacks which you must know.
Finally, What I want to Say:
I know making video tutorials is not an easy task, but it can help to increase the revenue for your blog. Moreover, you can create a video tutorials series and sell them on sites like Lynda.com or some other similar to that. And generate very good revenue through that. Although, if you want to create and publish videos on your blog I will recommend you to use Movavi Screen capture studio.
And would also love to know your opinion through your comments.
Suggested:
8 Best Editing Tools to Consider in 2021.