So, You have lost your Facebook conversation. This is important to you and now you are looking for "How to retrieve deleted messages on Facebook messenger?". I have also been there, a time was there when I needed to get hold of deleted Facebook messages and I ended up searching on Goggle like you. Today, I am sharing steps that I used to restore my deleted Facebook messages.
Nowadays, technology is mushrooming its arms all over the world and impressing humans with impossible innovations And making the onerous task much easier for mankind. In the same way, phenomenal technology helps us to recover deleted messages and all kinds of data example; photos and videos in both android and IOS devices. From the Facebook application with just a few steps. You could retrieve prime messages which got erased from the messenger application. Now Keenly understand how to use these particular steps.
5 Steps to Retrieve Deleted Messages on Facebook
As aforesaid these uncomplicated 5 steps will make it much easy for you all to recover your deleted messages without downloading any specific application or using any computer language just have to login into Facebook. Let's just briefly acquire knowledge on these steps.
1. Move To Facebook Application:
In this step login to the Facebook application through your phone or any other device then click on to menu bar on the top right side. And if you are already login then directly go to the menu bar as shown below image. Please follow the below screenshots for doing the steps accurately.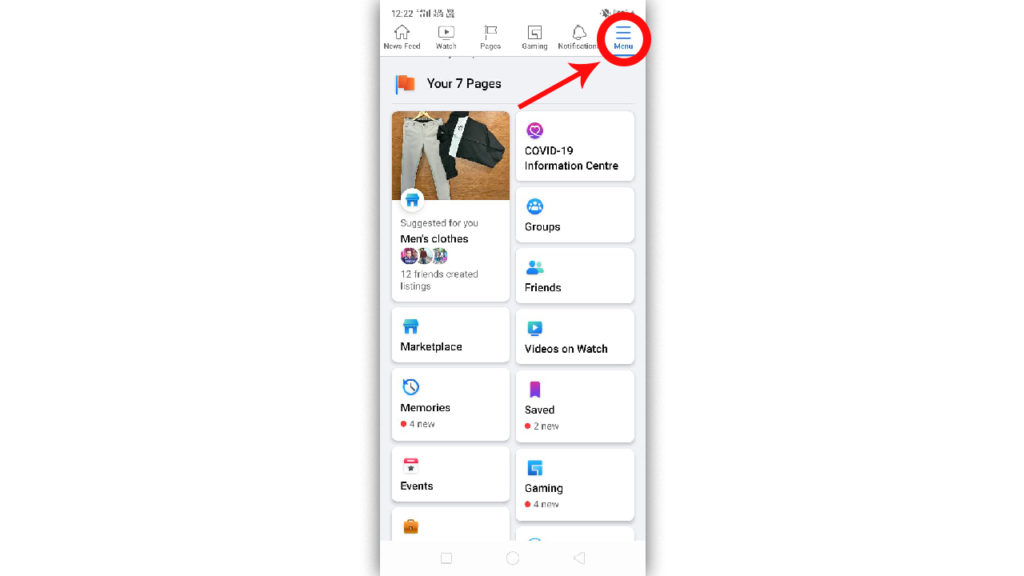 2. Click on the Menu Bar:
After clicking on the menu bar just scroll down to the end of the page. There you will see privacy and setting options click on that option(Privacy and setting > privacy) and the new page will appear with the different headings these headings have dissimilar purposes for keeping secure are facebook ID "BUT" the main concern is retrieving important deleted messages. (for example account settings, security, privacy, and your Facebook information) For more clarification glimpse the image.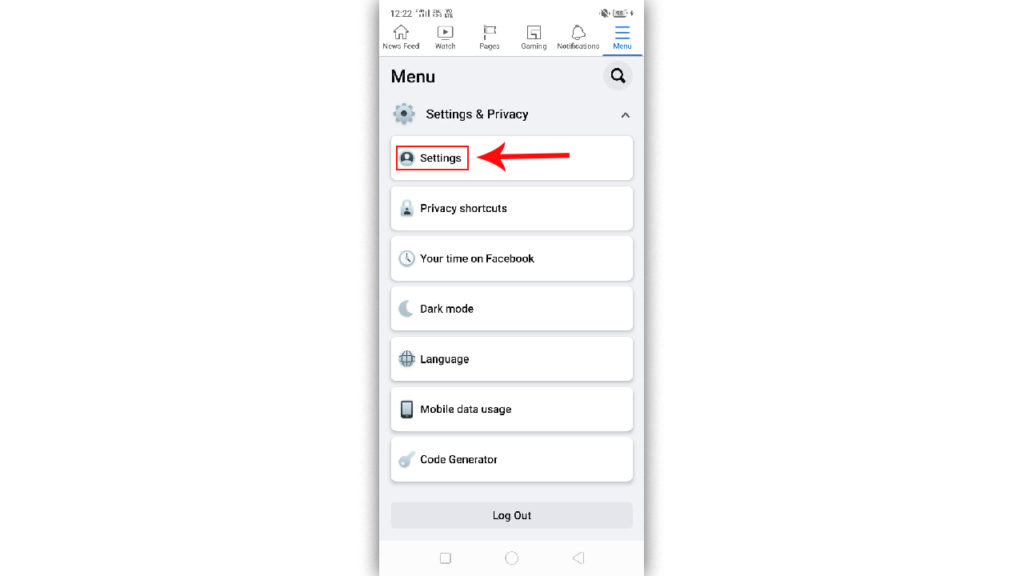 3. Your Facebook Information:
As mentioned in the previous step there will be different headings after a click on the privacy and settings option. But go to your Facebook information under that heading you will select the download your information option. This step will take you closer to retrieving deleted messages and your memorable, important chats which were erased accidentally. follow this procedure like this;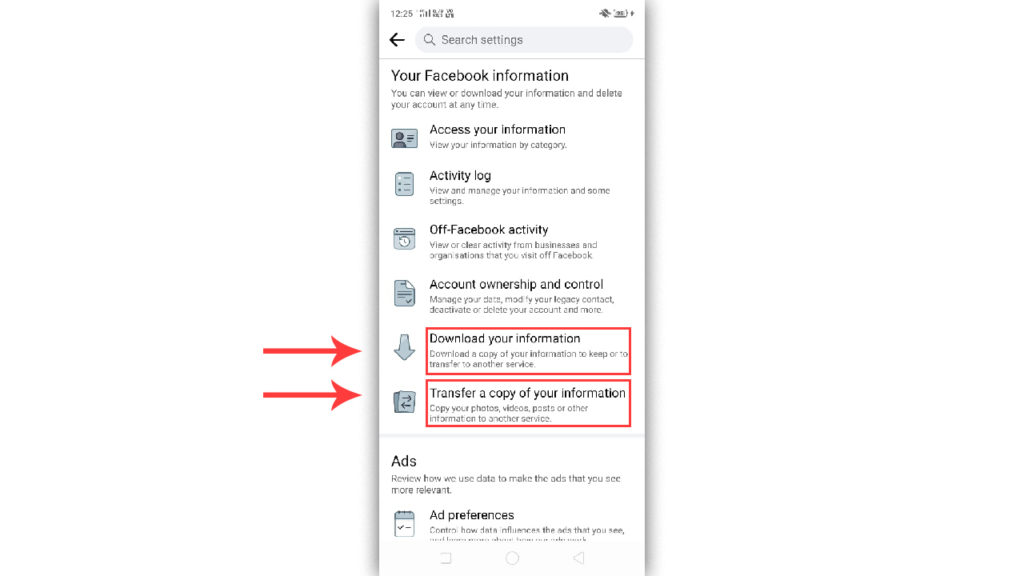 click>settings>your Facebook information
>click> download your information
4. Download your information:
When this page will appear on your screen you will see unalike topics. Do not confuse here after seeing multiple options wondering what to select just Deselect all the topics except Messages then take your circler of thumb if you using your cellphone go to the bottom of the page and click on the main tab and that creates a file. Look at the below image to clear up your confusion.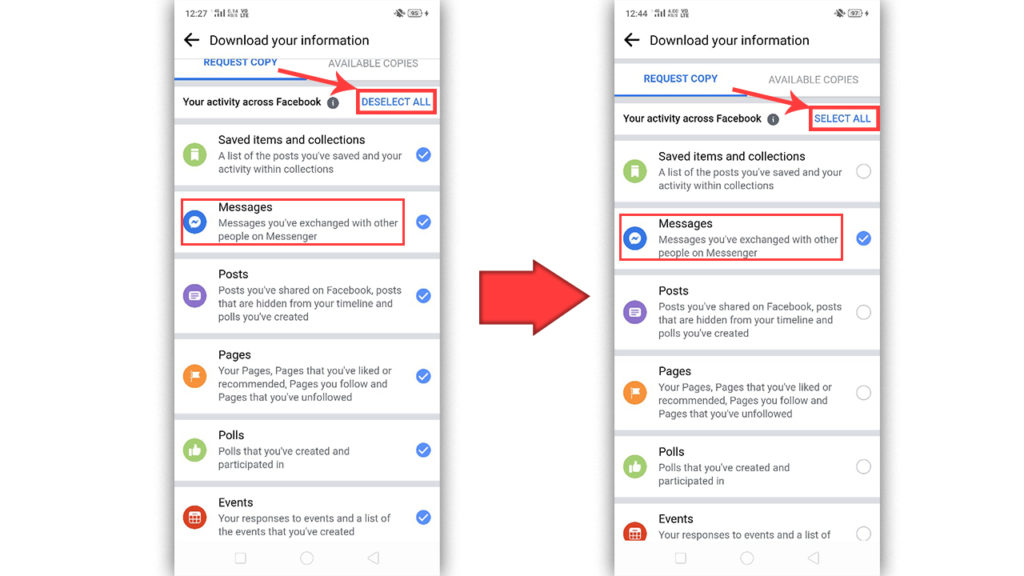 5. Build file:
In the final step level up your excitement to see your retrieved messages back after taping on creating a file, the Facebook application will give you a notification to wait for some time until the file not gets created. Once the file will be prepared the notification will come to your notify tab click on that and convert your information into an HTML file and save that file in any folder of your computers and if you using mobiles then save it as a pdf file.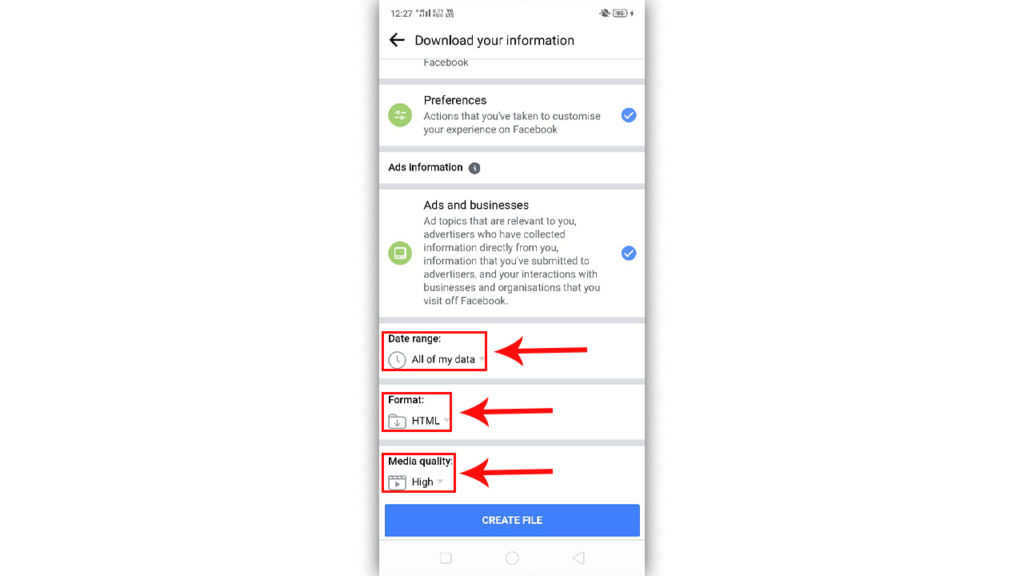 You can simply choose the date, select a Format and also choose the quality of the media, and hit the create file button. Once the file is created, you can download it at any time.
Wrap up
The above article may be given you clarification on how to recover deleted messages on Facebook and teaches you some new techniques to use daily in your life. And always remain connected to your friends and family on the biggest social media platform Facebook and messenger login. Not only this with the updated Facebook application you can recover your deleted messages in a few minutes by following the above 5 steps and can restore them in your device memory. After reading the article you will surely retrieve the deleted messages. Just share this trick to recovering Facebook messages with your boon companions and family so they can also recover their important deleted messages the same way they make the information chain of this new unique and help their companions to retrieve deleted messages.
Suggested:
How to Recover Deleted Instagram Messages?
How to merge two Facebook Pages?
Can You See Who Views Your Facebook Profile, Story, Videos, and Page?