Some basic things to know before: How to activate Facebook dating? Select the menu icon which appears to be...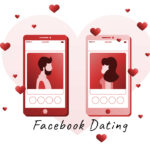 Social media marketing is the use of various online communication platforms, like Facebook or Instagram, to disseminate a company's...

What is an Instagram story? Instagram stories is a new content delivery method that has been gaining more attention....

Learning has never been so evolved especially after the outbreak of the coronavirus pandemic. With online learning rising tremendously,...

From Fortune 500 brands to local markets, from entertainment to defence, today everyone and everything has a digital presence,...

Social media accounts are an excellent tool for online marketing. They offer platforms for attracting, engaging, and converting prospects....

Social media branding is a powerful platform to market your business and that on $0 investment if you know...

If you are finding any problem in handling all your social media handles, now you know the solution. Don't...

In the past few years, social media, a simple platform with an idea to interact with people online has...