From Fortune 500 brands to local markets, from entertainment to defence, today everyone and everything has a digital presence,...

It is quite natural that whenever it is a discussion of social media, Facebook is usually the first name...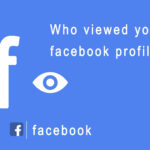 Social media accounts are an excellent tool for online marketing. They offer platforms for attracting, engaging, and converting prospects....

Social media branding is a powerful platform to market your business and that on $0 investment if you know...

If you are finding any problem in handling all your social media handles, now you know the solution. Don't...
Twitter is a great platform for connecting customers with brands. This is the most visited website in the world....

Instagram continues to be one of the fastest-growing social media platforms, with an overwhelming number of daily active users....
Whether you are searching for a childhood friend that you lost touch with or want to find out more...

In the past few years, social media, a simple platform with an idea to interact with people online has...