How to market a restaurant? Yes, it's a big question for restaurant owners nowadays. As the competitors are rising, restaurant owners need to adopt new strategies and techniques. A practical and innovative restaurant marketing plan can alter the wheel of the business. Let's see how successful restaurant business owners or managers conduct restaurant promotional activities.
What Is Restaurant Marketing Plan?
The restaurant marketing plan is an idea or strategy that the restaurant owners develop to achieve the business aims and objectives. It is a systematic and disciplined way to conduct business in the long run by competing with rivals.
No matter what type and size your restaurant is, just hold your spirit and expand your thinking power. A restaurant marketing plan is a weapon for your restaurant. If you can effectively utilize this weapon, you'll undoubtedly win.
How Does Restaurant Marketing Plan Assist You?
Well, it is a must to be clear about the advantages of an effective restaurant marketing plan. The marketing plan is the future of your restaurant. If you want to lead the market, you need to be prepared from now.
In this regard, your developed restaurant marketing plan will show you a guideline on how to market your brand or business. You know, the restaurant market is competitive and promising.
The aims and objectives of your restaurant business are determined. Well, based on your business targets if you create a marketing plan that will be productive.
Let's have a look at how a workable marketing plan helps the restaurant.
Know your business goals

Identify your real competitors

Knowledge about the business factors, including internal and external

Analyze the following step

Proper decision making

Proper budgeting process

Recognize the target customers and regions

Utilize the time properly
Sustainability is a great challenge here. Now you think, how can you create an efficacious marketing plan for your restaurant?
5 Best Steps To Develop A Practical & Functional Marketing Plan
Successful restaurant owners or managers always think about the future. The success of your business significantly relies on how you can predict the future market.
Now stop!!! Assume how you can predict your business's future?
Let me explore.
Most business managers calculate the budget at the end of the plan. But the question is how effective it is.
Well, successful managers always focus on productivity and profitability. If the restaurant manager can't ensure the ROI, the business won't sustain itself in the long run.
In this regard, considering your pocket is the first and foremost step.
No matter how much you want to spend, how you can utilize your investment is a significant matter.
According to your requirements and business type, you should take the following step. Suppose you don't have enough money to conduct your marketing.
No need to worry; you can develop your marketing plan as per your budget.
In this case, one thing you must acquire is proper knowledge. When you are confident to go, money isn't a fact at all.
You should remember, your ideas and thoughts are more valuable than money.
It's your business, so you know it well. Do you know how the business environment affects profitability?
The business factors significantly affect the entire business operation, including marketing, production, performance, etc.
What are the factors? The factors of business can be internal and external. At first, You ought to analyze your business's factors.
The internal factors include your efficiency, performance, productivity, risks, etc. On the other hand, the external factors indicate politics, economics, society, technology, and so on.
How can you analyze internal and external factors? Business analyst develops several techniques to conduct the analysis. If you want to identify your internal factors, you can do a SWOT analysis. It helps you to recognize the strengths, weaknesses, opportunities, and threats of your business.
On the contrary, PESTLE analysis helps you recognize your political, economic, social, technological, legal, and environmental factors.
Understanding your business completely is the basic step of your marketing plan.
As I mentioned earlier, the rivals are increasing day by day in the food industry, you must consider it. If you can't recognize your rivals and don't know their strategies, how can you compete?
The competitor analysis is the most important part. As a restaurant owner, you have several kinds of food items. Your competitors are also offering different dishes to the customers.
You should target your customers and evaluate their exact requirements. If you conduct your promotional activities considering the customers' needs and demands, your promotion will be successful.
Besides, you must take into account the buyer's journey while conducting the marketing. The buyer's persona helps you to identify the exact requirements of the customers.
Without a target, your future is indeterminate. Likewise, if you don't recognize your real customers, your business will fail. 
However, the competitor analysis and customer targeting are directly and indirectly related to the marketing plan.
Business objectives and aims are common for most businesses. Sometimes, due to the niche and business sector, the objectives can differ. 
As a restaurant business owner, your ultimate target or vision is to earn more profit and sustain in the marketplace. But what are the missions you have to fulfill your vision?
Providing quality service, satisfactory customer support, increase productivity, proper management, etc., can be your restaurant's mission 
Do you know, setting up the SMART technique helps you to grow your business?
This popular and useful technique assists the business in setting marketing objectives.
SMART stands for specific, measurable, achievable, realistic, and timebound.
Your marketing plan must have objectives, and those objectives should be specific and measurable. Besides, if the established aims are not achievable, those are unrealistic. Lastly, you ought to define a timeline, and within the time frame, it's essential to complete your entire process.
Implement Effective Strategy
Several strategies are being adopted by restaurant managers while operating the business. But which strategy is the best for you and how effective it will be for your restaurant is an overwhelming task.
7's marketing mix helps the business to create a successful marketing plan. This strategy includes the product, price, place, promotion, process, people, and physical evidence. 
When you acknowledge the marketing strategy and are aware of modern and digital technology, you can successfully implement your marketing plan.
However, creating a marketing plan is not an easy task, but you can make it happen.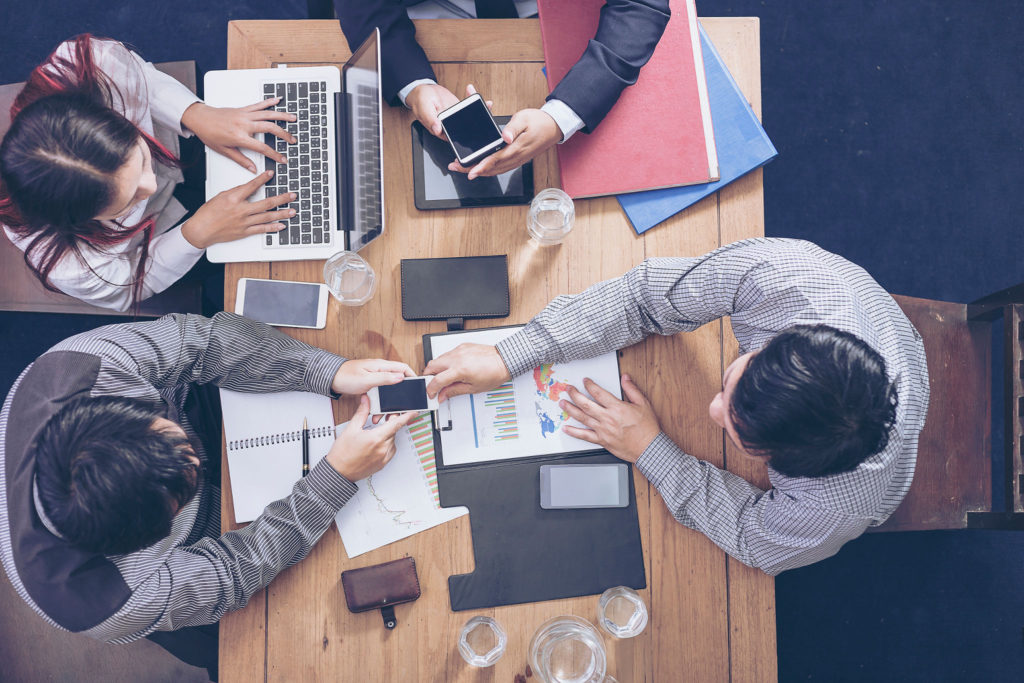 What Is The Solution of Your Restaurant Marketing?
The advanced and complete restaurant management system can ease your restaurant's essential operations as it offers you POS, HR, SEO, inventory, orders, CRM, and so on.
You can integrate a dynamic restaurant website that helps you to create your brand awareness. You can also conduct your promotional activities, like email and SMS campaigns, through the restaurant management software.
The current technology is your current solution. But your future solution depends on the future and upcoming technology.
So it is a must to be up to date. Your competitors are competing with you silently. In this case, you should be more proactive and dynamic to gain a competitive edge over your rivals.
Final Words
It's just a guideline from where you can gather the basic ideas. But it'll be great if you sit down with a pen and paper and create your marketing plan based on your business situation. 
However, restaurant marketing is crucial for your business growth so ensure your marketing plan is fruitful and time-worthy.
Suggested:
Top 8 Effective Ways for Restaurant Owners to Make Money in 2021.
Tips and Tricks for Restaurant PPC.
How Food Bloggers can Earn Money with Affiliate Marketing?
How To Use Keywords On Your Marketing Strategy Effectively?