You have got a product or service to sell, but you don't know how to promote it? Or where...

An email has become the most preferred platform for B2B marketers. If you want to take your B2B marketing...

Adword is an online advertising platform developed by Google, where advertisers have to pay for product listing, service offering,...

Not so long ago, influencer marketing was a small niche only inhabited by well-known celebrities and a few successful...

Whether you plan to establish an eCommerce store or decide to offer cloud services, whatever industry you pick content...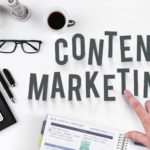 If you're involved in marketing B2B products or services, acquiring quality leads is probably your top priority. Attracting leads...

It goes without saying that making business decisions is not easy as you've analyzed each and every aspect so...

PPC stands for Pay-per-click. It is one of the methods of online advertising in which the advertisers need to...

Do you know that e-commerce sales have accounted for 3.5 USD trillion sales worldwide? And, by 2022, it will...