Business mail refers to any physical mail sent or received by a business. This can include invoices, contracts, marketing...
Why digital marketing matters before we discuss the three digital marketing strategies and their expenses. Digital marketing lets you...
Many firms would only survive with a sizable marketing spend. It is the foundation on which a marketing campaign's...
It's Murphy's Law: just when you can least afford delays, things go wrong in a way that no amount...
You may have heard about the content being king, but when it comes to the type of content, it...
Every year, content marketing trends change due to the changing realities of the times. Many of these adjustments are...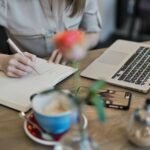 If you think that marketing is all about creating a flashy advertisement or throwing a lot of money into...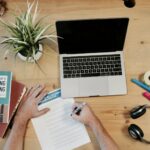 Whether you are planning to expand your business, raise capital, or just starting out and in need of startup...
E-commerce is a vast industry growing exponentially in the past few years. It is expected to be worth $6.8...