In any business, compliance is crucial to success. You need to make sure that you are following all the...
When it comes to business, trust is key. Without it, it isn't easy to make any progress. This is...
It's Murphy's Law: just when you can least afford delays, things go wrong in a way that no amount...
To be an entrepreneur, you need a business plan. Business goals and guidelines can be set using it. It...
So you want to start a tech startup, but you don't have any funding. That's okay! There are plenty...
All over the globe, IT outsourcing is on the rise! In a Startup, Staff Augmentation is used to hire...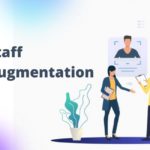 Setting up a business might be tough.. hardly any exaggeration. To implement and additionally operate a customers are both...
Running a business in the modern age is not an easy task. There are many challenges that companies face...
The thought, 'Content acts as the gold mine of marketing' is unarguably true. After all, reputed and comprehensive content...