If you are an eCommerce store owner, your ultimate goal is to perform better than your competitor and rank better on search engines to increase your reach. As a general practice, business owners tend to spend a lot of money on social media and paid ads while ignoring the importance of search engines. This post provides you with a guide on how you can organically drive traffic towards your eCommerce platform in this era of high competitiveness and dynamically modifying trends.
Before we begin, on "Hows" let's have a look at some stats.
According to nChannel's eCommerce statistics, "71% of shoppers believe they will get a better deal online than in stores."
SEO stats prove around 39% of the traffic in global e-commerce is channeled through search.
According to a survey, it has been concluded that as much as 80% of the audience scrolls through paid ads without even looking.
SEO, what are the dos and don'ts?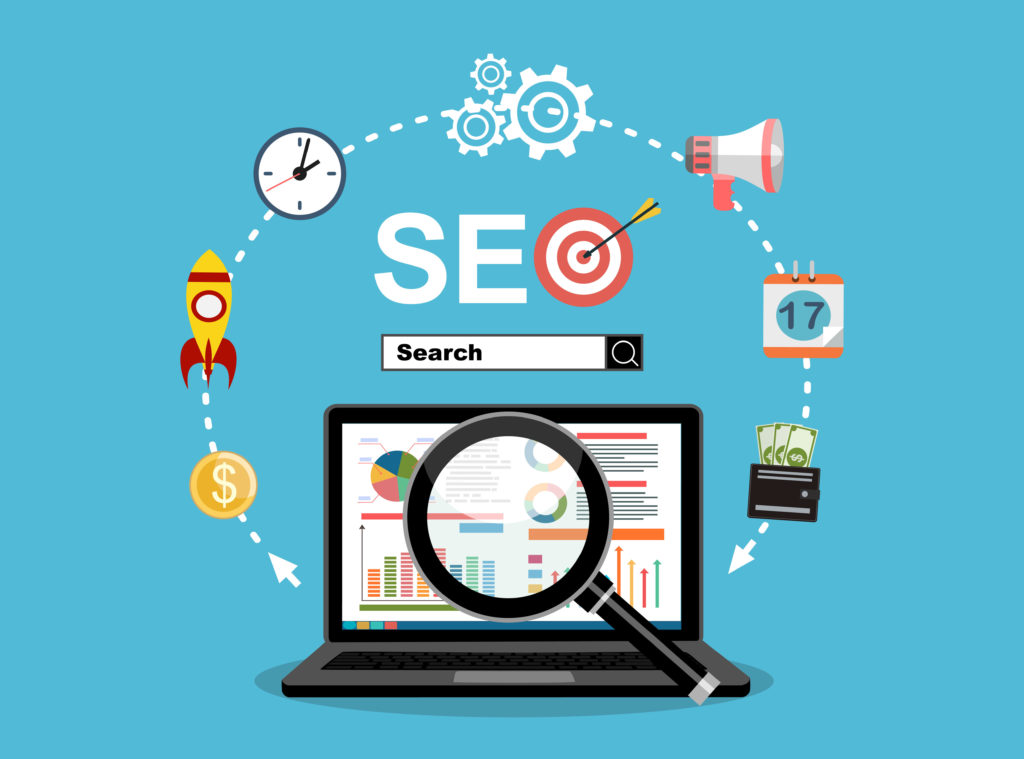 Search Engine Optimization (SEO) is used to make your website search engine friendly hence increasing the number of visitors landing on your website and ensuring their relevancy.
In other words, SEO ensures your website is found by the correct audience through high ranking and correct placement of your website on search engines. Search Engines such as Google makes sure the user lands exactly where they intend to and never gets directed to the undesired website.
Hence your work as an SEO expert is to make sure your website is targeting the right audience and they are exactly where they need to be.
Some of the dos:
Use relevant keywords.
Better visuals to explain your domain.
Make your content likable
Follow the guide below to know what are do's in order to attract the right kind of audience in the right way.
Step1: Keyword Research for Ecommerce
Keyword research is the first and foremost step when it comes to SEO. Even with the emerging trends and practices, keywords still hold the utmost importance. Keywords are the words and phrases in content that enables users to reach your website.
What is there for you to do? While selecting and choosing the keywords do not go for the words that have high competition and are difficult to rank. That way you will not be able to rank well and hence your efforts are of no use. Make sure the keyword you choose is relevant but also has search volume and a fairly good conversion rate. Also, during the shortlisting keep in mind the voice search users and plan your keyword strategy accordingly in 2020.
Blogs for relevancy
Adding a blog section to your eCommerce website is also an added plus. Through blog posts, you can incorporate other important keywords that you could not put on your main page.
Keyword Cannibalization
Keyword cannibalization occurs when different pages of your website are trying to rank for the same keyword. This is a bad practice and has a negative impact on your website's ranking. In order to avoid this, you need to make sure no two pages of your website have content that is trying to rank for the same keyword.
Step 2: SEO Friendly website architecture
After ensuring the correct keyword incorporation on your website, you have to pay attention to the site architecture of your website. Site architecture refers to how you link and structure your website depending upon the relevant categories, linked pages, and product display. This ensures the web crawlers increase relevancy.
What should you do?
In order to make your website SEO friendly you should:
Avoid complexity in your web pages – to the point web pages.
Use a flat structure for your website – no more than 3 clicks to reach a category.
Load time on Mobile Devices
The speed at which your website loads is also important as no user is going to wait for your website to load especially on their mobile devices. If your website takes a long to load user is likely to move towards another site. In order to reduce this bounce rate, you need to make sure your website loads quickly and seamlessly on all screen sizes.
Step 3: Develop and SEO strategy for your eCommerce platform
A strategy is required for your eCommerce platform in order to rank better on the search engines. This strategy is going to help Google and other search engines identify what your site is about.
On-Page SEO strategies for product pages and categories
In order to implement on-page SEO, keywords should be optimized correctly in.
o Title tag
o URL
o Body
o Alt Text
o Meta tags
Another essential tip is to use long descriptions for your important products so it gets easier for the search engine to identify and link your product with a relevant audience. Additionally, appealing visuals can also help you with a better ranking.
Step 4: Content for Ecommerce
The content on your website determines a lot about how you rank on search engines. Adding a blog can help you rank for multiple keywords that you cannot do on the main product pages. This way the gap is filled and you can play on a wider ground. You can innovatively introduce your product through a user perspective as you write blog posts relevant to your business.
Link Building
Link building is more relevant to off-page optimization and requires you to partner and collaborate with others to get stronger in the ranking.
Various ways to build links include:
Guest posting on renowned platforms.
Collaborations with industry-relevant influencers.
Broken link building.
Step 5: Site Audit
SEO is not all about this but there are a few technical aspects as well including mobile responsiveness, speed, etc. An audit for your site is essential as it is going to pinpoint your good as well as weak points. Site audits help you determine.
Your website's strengths and weaknesses.
The quality of content present on your website.
Do's and don'ts to improve your ranking on search engines.
If you are not sure of how and where to begin, you can look for professional services that can help you analyze your websites and suggest how to improve the website.
These professional services produce a complete solution, along with competitor analysis, On-Page and Off-page SEO strategies. You can avail of the Magento Development Services of any software company if you are looking for a comprehensive eCommerce solution as some of them offer custom themes and advanced plugin development. Look for services of such companies that cater to small as well as growing businesses as they can help in enhancing your revenue goals via tailored solutions.
When it's Done!
Multiple strategies can be implemented to improve the ranking of your website however, the end goal is always to increase ROI. If you are implementing the strategies correctly, you can see definite results and improvement in the standing of your website. These strategies and practices are time-consuming but the results will boost the performance and help you accomplish your targets as an eCommerce platform owner. This guide highlighted major steps that can help you reach your goals and enhance your performance over time.
Suggested:
How You Can Save Your Ecommerce Store From Digital Darwinism In 2021?
How To Build Your Own eCommerce Business?