Do you want to use WooCommerce to build an online store? Congratulations! You've already won half the fight by...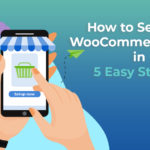 E-commerce helps purchase and sell labor and products on the Internet with they offer an ideal e-commerce works within...
The Corona pandemic has affected every sort of market and business in one or another way around the globe....
If you are an eCommerce store owner, your ultimate goal is to perform better than your competitor and rank...
This blog will highlight the 5 ways in which Big Data will help you boost your e-commerce business. But...
E-Commerce businesses are the way to sell products and services. Explore a step-by-step guide on how you can start...
Everyone knows that selecting the perfect e-commerce platform has been important for any of your online business, which is...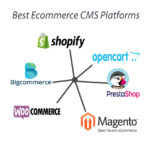 Ideally, to fulfill the needs of customers, businesses have to compete with each other and need to think in...
Often, a person browsing an eCommerce website adds a product to the cart and after a few minutes, exits...