When it comes to the future of eCommerce, every year brings new inventions, modifications, and approaches. The shift in...
Competition online is fierce, with many entrepreneurs opening up e-commerce sites. It's a great way to make money, so...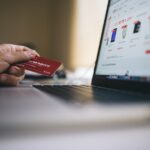 In this blog article, I will discuss the importance of organic traffic to your eCommerce store. eCommerce websites have...
WooCommerce is one of the leading platforms for creating a digital store. It comes with unique features and has...
Most eCommerce stores use WooCommerce plugins to expand their stores and give their store a professional look. Apart from...
As we all know, the demand for mobile app development is increasing daily. Due to its simple methodology and...
The idea of e-commerce has dominated the market in this digital era for more than ten years. People are...
If you run an online store, then you know that paid search is a great way to bring in...
2022 will be an exciting year for eCommerce startups. The eCommerce market is expected to reach $5.4 trillion in...