Over the past decade, SEO has been one of the major factors to drive traffic to a website. With...
Why is lawyer SEO so important? If you have a law practice that you're looking to grow online, improving...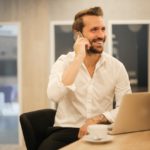 Looking to scale your link building? I scaled mine with guest posts. Then you'll need a team of prospectors,...
SEO has become much more intricate with its increasing use in business marketing. Major search engines like Google have...
To build your online client base you certainly need to optimize your website for Google's other important search engines....
Technology brings almost everyone to the point of checking the internet before shopping in real-time for anything, personal items,...
Brand awareness and exposure are extremely important for your business. Whether you're just getting started or you've already gained...
SEO is still going strong. It is, however, evolving, and if you do not adapt, your traffic may as...
For your law firm to thrive and survive long-term, you need to be visible online. Clients worldwide rely on...