Whether you already have a restaurant or planning to start one, having a food delivery app is a must to gain amazing profit and revenue in the coming time. You would be surprised to know that the food delivery app development market will supersize to $200 billion by 2025. The rise of on-demand food delivery app started during the pandemic crisis and is expected to increase in the coming time. Having an app in 2022 will help you stay ahead of the competition and bring in infinite advantages that most businesses aren't even aware of.
Wondering, ' What are the benefits of having a food delivery app?' This blog is right for you. It talks about the importance of food delivery apps for businesses. But, before revealing the benefits, let's first take a glance at what is food delivery app and how it works.
What Is Food Delivery App Development?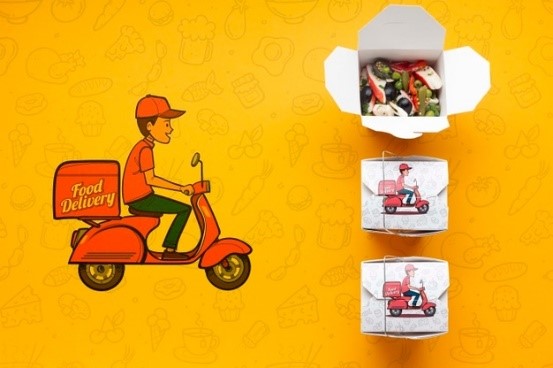 Food delivery app development is basically an online app solution that helps restaurant businesses to give a complete makeover to their business chain. From getting an order online to managing and delivering it to the customer's doorstep, the restaurant booking app development process automates everything and helps restaurants generate more profit.
How Does the Food Delivery App Work?
The following is the step-by-step of how the food delivery app works and helps a customer get their favorite food to their doorstep.
Step 1 – Order Placed
A customer searches for the restaurants nearby and orders the food online.
Step 2 – Order Accepted
The restaurant gets notified about the order placed. The order is accepted, and the food is prepared.
Step 3 – Order Picked
The delivery agent reaches the restaurant to pick up the order.
Step 4 – Order Delivered
The order gets picked up and delivered to the customer's doorstep.
Step 5 – Feedback
The customers enjoy their favorite meals in the comfort of their homes & give their valuable reviews and ratings.
This is how an app makes it easier for both the foodies and the restaurant to offer food with just a click and generate more profit. Not only this, there's a lot more profit that businesses can experience with restaurant booking app development.
Benefits of Food Delivery App Development for Businesses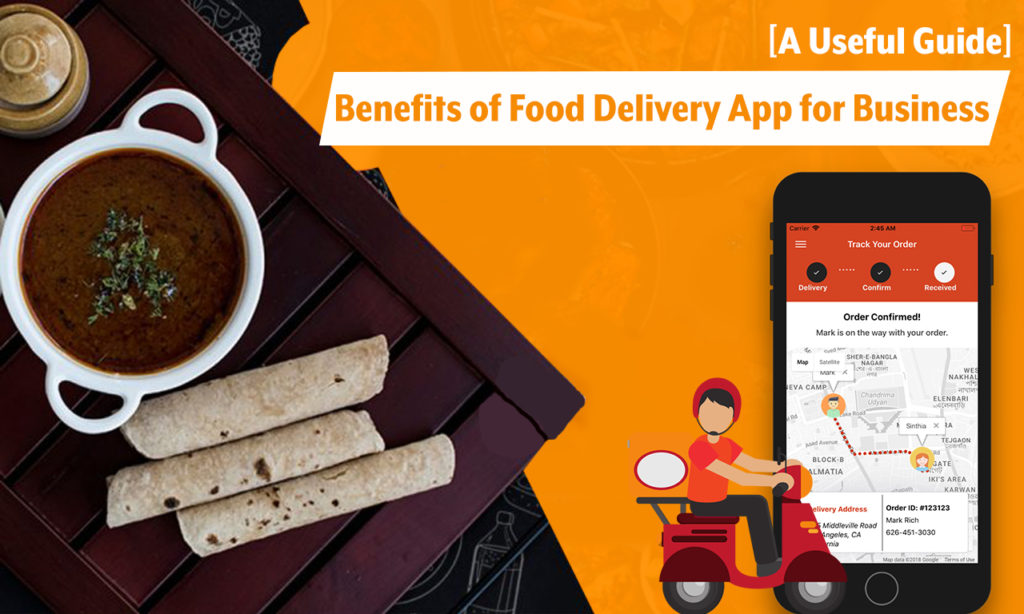 1. Better Reach
One of the primary reasons restaurants need an app is that it helps them gain better market reach. A restaurant business gains hundreds of users' attention through an app, further improving localization and enhancing conversions. In addition, an app helps to break the boundaries and help businesses reach audiences who were not even aware of their business.
2. Increased Sales
While restaurants must focus on increasing demographic sales, an on-demand app development process helps businesses to increase sales among foodies and millennials. Also, the restaurant booking app helps the audience to get their favorite food to their doorstep with just a click. The idea of visiting a restaurant to eat something delicious is no longer applicable especially, after this COVID. Also, this busy generation prefers to make online orders rather than step out of their home to eat something.
3. Effective Promotions
One of the biggest advantages of having a food delivery app is widescreen that the app offers to run exciting deals and discounts to gain foodies' attention. According to research, 45% of customers love to order food online in return for loyalty programs. So, why not market your restaurant's HOT deals via push notifications, SMS, and email, and generate more profit? Nothing could be better than having hundreds of food orders in a day, that too, without stepping out of place.
4. Increased Returning Visitors
Being a restaurant owner, if you wish to gain your customer's trust and want to retain them for the long term, focus on the app features that help them stick to your services. Online ordering for restaurants can result in more profit. You can take the assistance of a leading restaurant booking app development company that can help you develop an app with unique features and functionalities. As mentioned above, a well-developed app keeps sending regular notifications and offers to customers; they will not look for other options. But, make sure not to compromise with food quality & services along with focusing on app development.
5. Online Feedback
Online feedback is the best way to promote your business, especially to those who haven't tried your services yet. Most people order food from restaurants by looking at their reviews, so you can send push notifications to existing customers to share their food experiences on the app. Good reviews and ratings will help your business gain more trust and generate profit.
6. Real-Time Insights
The offline business process never gives you a better real-time insight than an online service. This is where food delivery app development will act as a great tool to gather real-time data of the users and help you know when you get maximum orders, the type of payment mode used, and other activities. In addition, real-time information offers a better insight into customer experience and interest. This will help you plan your marketing campaigns accordingly and get maximum conversions.
7. Personalized Experience
Apart from the admin perspective, the food delivery app development process offers a more personalized experience to users. The app saves personal information, fetches the location, and helps people order food with a single click. Also, the app analyses & understands the user's activity and shows the only options of their interest.
Ready to Develop Your Food Delivery App?
On-demand food delivery app development is a promising business idea, as evidenced by popular organizations like Zomato & UberEats. No matter whether you are already in this domain or about to step into this industry, having a well-developed food delivery app in today's time is a must. So, do not wait any longer; instead, consult a leading restaurant booking app development company, share your business requirements, and get an app right away. After that, you are all set to generate more sales and profit while staying at your restaurant. Now, get your restaurant business recognized among hundreds of users through a mobile app!
Suggested:
7 Best Food Delivery Software to Build a Food Delivery Website/App.
What's the future of delivery and online ordering?
Six Tips for Marketing Your Food Company Online.