Ok, the holiday season is just around the corner. Are you ready for the holiday sales? Are you prepared?...
Every day or the other, technology gives us very innovative solutions that help us in eroding daily hurdles thereby...
Before developing an application every client thinks of, one of the main queries is, how much will it cost?...
Mobile apps are in trend now where it helps the people and businesses. Check out these top 10 trending...
You have meetings, appointments, conferences, fashion shows, trade shows, or any event. It doesn't seem very easy to manage...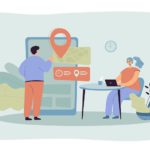 Being an integral component of phones, apps are responsible for "smart" in the term smartphones. Apps improve different areas,...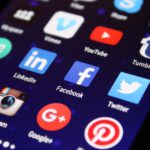 The mobile healthcare market size is expected to cross a whopping $332.7 million by 2025, as per Statista. A...
Getting into the development of a mobile application is an ambitious project. Whether it is to develop it internally...
The on-demand industry is thriving and surpassing all business models. These on-demand delivery apps have been developed to provide...