Developers using hybrid frameworks have been a recent trend, this is especially true in reaching more users in different...

If you are a sports fan, you would definitely hear of the elegance and fun of fantasy sports platforms....

When you are planning to develop a mobile app for your business, the most complicated decision to choose between...

If we talk about eWallet applications, the first thing that we need to remember is the strong digital presence....

You will see and hear that Discord is one of the Effective and Good Instant messaging and VOIP applications...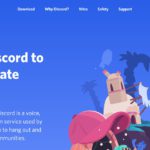 In today's age, we're used to having everything at our fingertips and available in a short space of time,...

Applications are ruling the world in the 21st century. The shift to digitalization has revolutionized the traditional workflow. The...

Ever since English has become the primary medium of global communication, it has become a priority for everyone to...

In the last couple of decades, businesses across the globe have turned to performance-driven, intelligent software applications to ensure...