Buying a new phone is a great joy but transferring your data can be hard. But if you use the tool or an app, it will make things easier for you. And in this article, we will be discussing "How to Clone a Phone Without Ever Touching It?"
First of all, you need to install Dr.Fone on your personal computer or laptop whichever you have, and get the smartphone connected from which you wish to copy data. Followed by it you should connect the phone to which you wish to move the copied data.
Only for Android Users: Get CLONEit installed on both the smartphones, one from which data is copied and to one on which the data needs to be copied. This all can be done easily with the help of Wi-fi.
Any device you are copying data from as a source should have a SIM card inserted in it to get the job done.
So in this article, we will be taking a closer look at how a phone can be cloned. The instructions which will be shared here will work on Android as well as iOS devices.
Let's begin with the main topic: How to Clone a Phone?
Most commonly phone cloning is always done by using applications such as Dr.Fone and CLONEit. These are some of the most preferred applications used for data cloning. These apps are specifically designed and developed with the sole purpose of cloning data. It is useful for the ones who have bought a new phone while having the old one still in their hands with their valuable data to be moved to a new device. So once the data cloning is done the new phone remains the same but with the existing data from the old smartphone.
When using DR.Fone
The application DR.Fone is available on App Store & Play Store. This app lets a person utilize the inbuilt tools and options that allow you to completely move or copy the old data to a new device along with the functionality of swiping the data clean from any connected phone of your preference.
(A) What we Loved about DR.Fone
Multiway backup and Restore.
Power data wiping and backup alternatives.
Instant data transfer at high speed among the devices.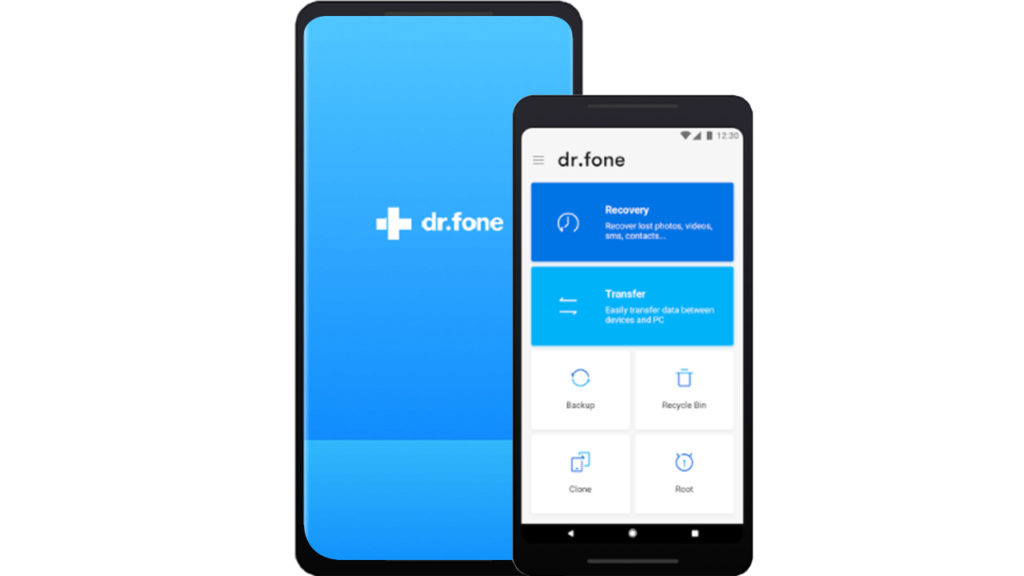 (B) What we didn't Liked about DR.Fone
Works efficiently and runs smoothly on Android, better functioning on Android than on an iPhone.
It calls for the need to use a Mac or a PC to use all the functions for data cloning.
When using CLONEiT
The CLONEit application eases the process much more as all you need to do is to install the same app on both phones and get connected to a Wi-Fi connection for both the phones. You just need to select one phone as the sender of the data while the other one, the receiver of the data, and you are ready to roll. After the completion of the process, just check the device where the data needed to be copied. And if in case the new data copied is corrupted which is no use you can get it replaced with the backup tools, you can enjoy your new phone now.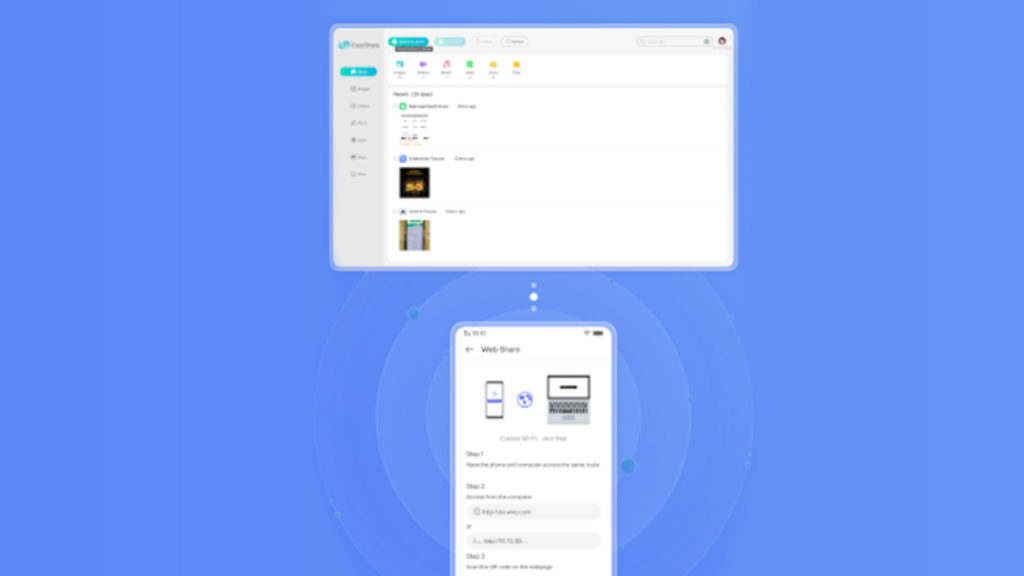 (A) What we Loved about CLONEiT
It works simply as a 2 step group replication of the device.
Works seamlessly without the need for a Mac or a PC in such a way that of a bridge.
(B) What we didn't Liked about CLONEiT
Runs smoothly and efficiently on Android devices only.
For data cloning both the phones need to have CLONEiT installed.
Asks for tons of permissions to function full-fledged. This usually bothers those with security concerns.
Caution
User applications are not likely to replicate the phone's attributes for legitimate causes. Be exceptionally cautious of any applications that claim to do this. It probably could be a Trojan malware or Trojan horse to get installed on either your phone or somebody else's phone.
What do you mean by Phone Cloning?
Phone cloning is an activity that could be best explained as the replication of data and recognition of one device to the other.. Cloning again can be defined as creating a backup for the new device originating from the other (old) device. A little while ago when the era of mobile phones had just begun they were just some devices similar to radios detaining the signal usually making cloning a simple concept.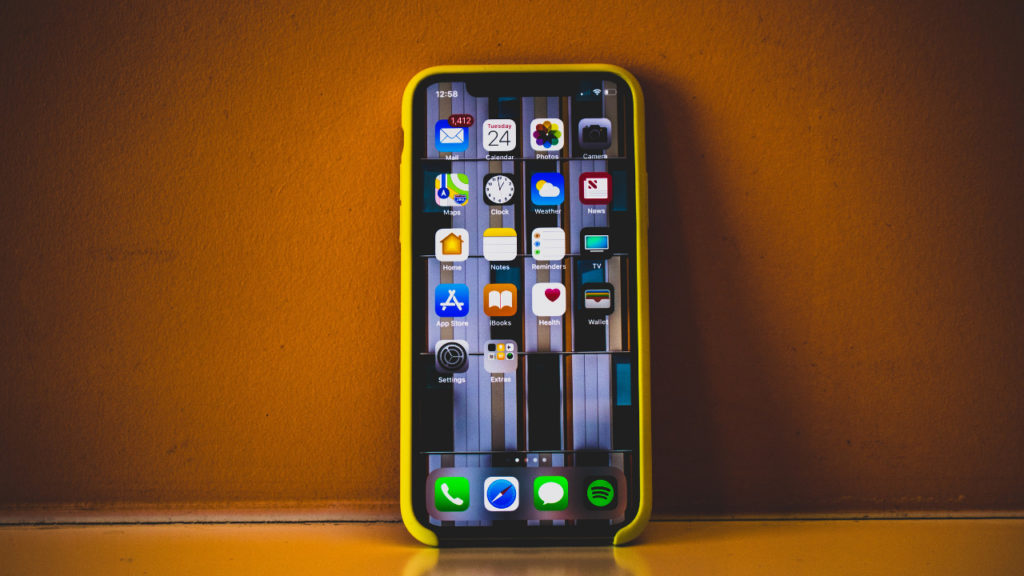 So if an intruder (hacker) wished to listen to your calls he would just need to tune in to the phone's ham radio and keep listening to the identifier. But doing that today's phones is not quite possible, especially in that way. These phones now run on a SIM card bundled with a secret code. Hence making cloning of your phone modifiers particularly without plugging it in. This may sound difficult but surely not impossible.
What's the need for Cloning a Phone?
Replication or Duplication of a phone's data is considered illegal throughout the world. Despite the fact of these legal and technical hindrances people usually get it done for obvious reasons. The most usual one of them is to obtain the data of an old phone to a new one and keeping the old one either for spare use. Or just to share the old phone with someone in the home without the risk of personal and crucial data being hampered in the first place. A Lot of people see this activity as something that makes the phone hard to trace but it's just a myth. No matter how old or new, every phone has a one-of-a-kind radio fingerprint and due to that, it can be traced.
To get the phone cloned , you'll be needing
Your contemporary device.
The device in which you wish to clone the old phone's data to load up the data on the new phone.
A Computer/laptop or a Mac anyone would do.
This is an activity that takes some time to get completed. So make sure you have the arrangements made for texting and calling while you wait for the cloning to be done.
Suggested:
3 Secure Methods To Backup Your Outlook Emails Manually.
How to Import iCloud Email Backup to Outlook Mac? The Best Solution Here.
Download iCloud Backup File to Mac- A Simple Way.