What steps are you taking to boost your social media strategy? Are you wondering what the secret ingredients are that will improve your social media marketing strategy? This article will address those questions, and also why your business needs a social media strategy.
Improving your social media strategy denotes the concept of being more specific about your approach. If you're more precise, you are with your plan; it will result in a more efficient implementation of result-driven marketing tactics.
In this case, you must have a well-thought plan that aligns with your overall marketing goal. So whether you're creating a new social media marketing strategy, or updating an existing one, you will learn the secret ingredients that will help you to boost your social media strategy effectively.
But if you're new to social media, you may wonder:
What Is Social Media Strategy?
Social media strategy is an informed outline of how you plan to execute your marketing activities on social media and accomplish your desired objective. It is a blueprint that guides you on how to:
Interact effectively with your buyer persona.
Address users' queries.
Engage consumers with the right content pieces.
Attract new leads, and
Make more sales.
Your social media strategy is a workbook for all your actions on social media platforms that allows you to implement and track the performance of your activities. It is an exceptional element of your digital marketing toolbox.
Why Is Social Media Strategy Important?
Social media strategy is vital because it lets you understand your target market and be able to customize social media content according to user needs. In this way, it helps you communicate your brand message more successfully and reach more people, both locally and internationally.
For this, consider a few more reasons why you need a social media strategy:
3.2 billion people are using social media globally. It means that your target market and potential customers are on social media. That is, according to Optinmonster.
Over 80% of C-Level executives use social media to influence their purchasing decisions.
With social media, you have a 100% higher chance of closing sales than outbound marketing.
66% of brands that spend a minimum of 6 hours on social media weekly acquired more leads. 70% of B2C marketers obtained their customers through social media (Facebook precisely).
Further research, according to the Hootsuite "Global State of Digital in 2019 Report," unique mobile internet users have increased to more than 5-billion, a 66% growth.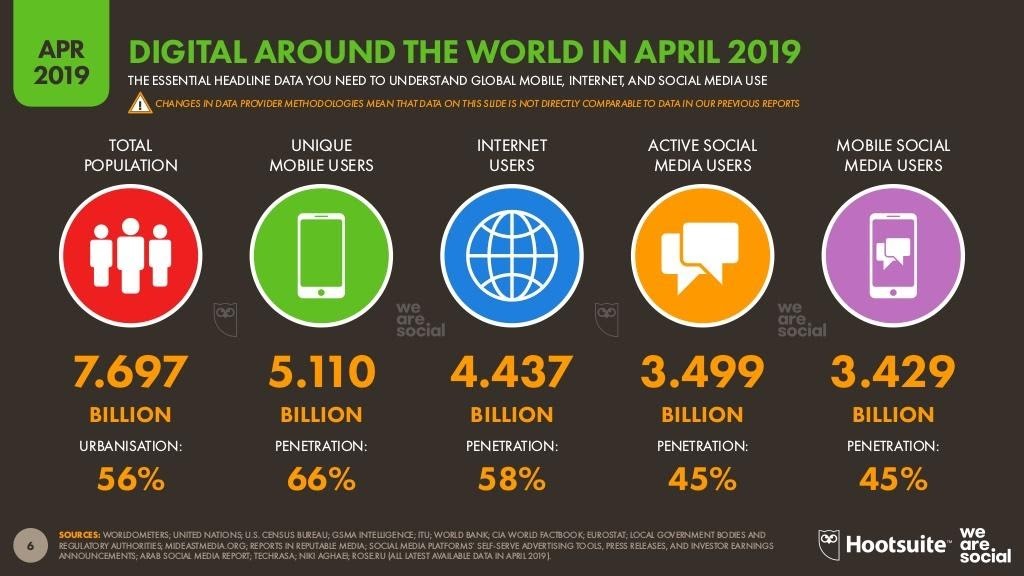 The numbers are on a steady rise. And you agree that the mobile internet is the driving force behind social media usage. So as more people embrace social media, the need for a viable social media strategy becomes vital.
It means that if you don't have a social media marketing strategy for your business, you are already leaving money on the table. So let us define the actionable steps for improving your strategy.
5 Keys Steps to Improve Your Social Media Marketing Strategy
Although there are several ways to boost social media strategy, we have outlined the seven secret ingredients that are proven to work.
Let's dive in:
1. Boost Your Social Media Strategy With Engaging Content
Since content is the lifeblood of social media, posting content regularly is the way to go. And although being consistent on social platforms is essential, posting quality materials should be your focus.
It helps build your brand reputation and serves as a trust factor. When the content you share regularly connects with your target market, it will improve consumer engagement and satisfaction. However, you should not maximize your posts only for social media, but also, optimize your content for Google Discover, and use SEO best practices to increase visibility.
As a result, you will attract more target users, and they will trust you as their go-to source for solutions. Consequently, create and curate highly informative content materials to share across social media sites. The content you post on social media sites should be like a college essay that gets you high grades.
It must stand out from the noise and attract the attention of your instructors, who, in this case, are your target audience.
However, before you start posting, you need to figure out where your audience is continuously consuming content. Then, develop a social media content calendar that will help you maintain frequency and share quality always. Your schedule should include the types of content to share on each social networking site.
For instance, most of the content you post to Instagram may not work on LinkedIn or Twitter. In view of this, examine your social media analytics to understand content performance. The information will show you what your audience finds attractive.
It is essential to know what works for each social media platform to help you serve your audience better and build long-term relationships. Put these pieces of information together for a profitable social media strategy.
Besides the pointers above;
Here are a few other ways to enhance your social media strategy:
Organize contests and giveaways.
Post more videos.
Live streaming videos have become popular, prioritize it.
Make consumer engagement a priority.
Invest in paid social media ads.
2. Establish Your Social Media Objectives
In every business, establishing your goals and the desired outcome of your marketing undertaken is your #1 key to success. Your goals or objectives should blend with your social media strategy and overall marketing campaign for optimal results.
It should also determine who you want to reach with each piece of content and how you intend to reach them. Your social media objectives could be to:
Improve brand awareness.
Strengthen your online reputation.
Grow your target followers across social media.
Convert social media followers to buyers.
Increase website engagement through customer experience and excellent client support.
Build long-term customer/brand relationships through user interactions.
Examine brand mentions to calculate consumer satisfaction with your products or services.
Collect user feedback concerning your products or services.
Establishing your goals will give you a practical roadmap to achieve them. Nevertheless, having your social media targets is part of the puzzle, but writing them down will assist you in accomplishing them faster. Why? That is because marketers with written objectives have more success than those without a marketing purpose, and those who failed to write their goals.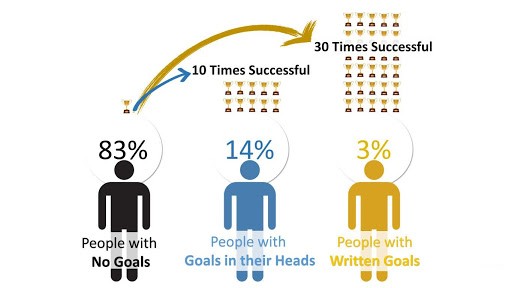 The survey shows that 3% of people who record their goals are 30x more likely to succeed. Also, an article at Inc.com indicates that you have a 42% higher likelihood of being successful with a written goal.
Although the stats differ, they have one thing in common─you have a higher chance to succeed if you record your goals. Therefore, establish objectives you can attain and put them in writing.
3. Create Marketing Personas to Improve Your Social Media Strategy
Your marketing persona also called buyer persona, or client/customer persona is an imaginary character of your target customer. It is the result of information from market research based on consumer behavior that defines your loyal customer.
However, to create profitable buyer personas, you must know your customers. Proper client research is required to help you understand your customers. This action implies analyzing content performance over time through market research and analytics.
Your result will give you helpful information that allows you to understand consumer behavior and buying patterns. You will be able to determine their:
Challenges
Motivations
Interests
Buying conduct
Demographics
Objectives
Ambition
It is when you know your buyers that you can identify their needs and wants. The data you gather is crucial in understanding and creating outstanding marketing persons. As a result, you will have enough information to create helpful content pieces that connect with your audience.
And when your products or services address buyer needs, you already have satisfied customers who will always buy from you. Therefore, strengthen your social media marketing strategy by developing marketing personas according to the audience segment. But, if you find it challenging to produce personas, OptinMonster has a list of curated marketing persona templates you can copy.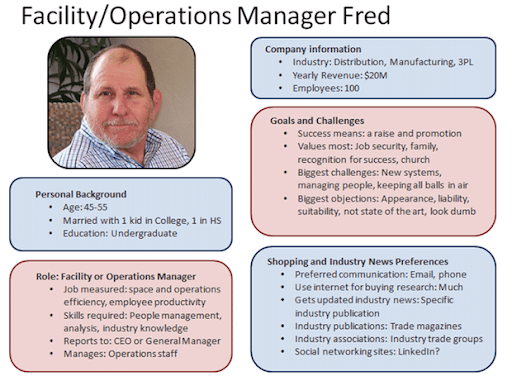 Given this, when creating marketing personas, ensure to include all the vital details of your target audience.
4. Employ Multichannel Marketing Techniques
What is multichannel marketing?
Multichannel marketing is the process of using multiple channels across marketing campaigns to enable you to increase communications with consumers, improve brand/consumer relations, and generate and convert more leads.
It involves the use of both online and offline marketing channels to target and engage buyers. These marketing channels could be any of the following:
Websites
Paid ads
Social media
Retail stores
Direct mail/every door direct mail
Email campaigns
Push notifications
Retargeting marketing
Mail-order catalogs
Mobile marketing initiatives
The purpose is to give customers various options to make purchasing decisions. And since social media continues to evolve, no one social networking site is best for all marketers. It means that you can't put all your eggs in one basket.
Thus, do NOT focus your marketing efforts on one social media platform. That is where multichannel marketing comes to play. It helps you take your brand message to customers across platforms. So search for promising social media platforms for your campaigns.
5. Use Influencer Marketing to Boost Social Media Strategy
Why should you care about influencer marketing? According to "The State of Influencer Marketing Benchmark Report 2020," this marketing strategy is estimated to increase in worth to about $9.7 billion by the end of 2020.
The figures show significant growth in the influencer marketing industry from 2019 to 2020. It indicates that the industry has skyrocketed from $6.6 billion in 2019 to its current worth of almost $10 billion. Moreover, marketers established 380 new influencer marketing agencies last year. You can see that the growth projection of the industry is not slowing down.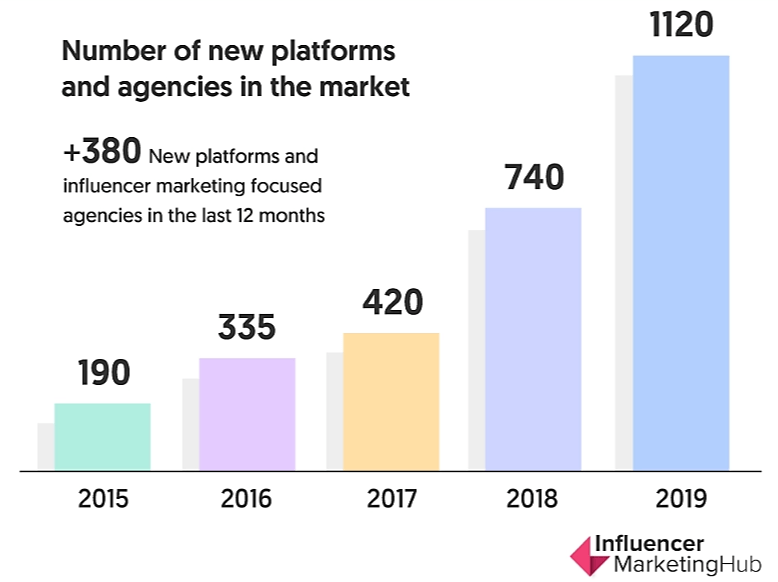 So don't underestimate the power of influencer marketing, because endorsements from experts in your industry will boost your brand credibility, drive web traffic, generate targeted leads, and improve sales. That is why more marketers are investing or increasing influencer marketing spend. According to BigCommerce, the influencer marketing budget will grow to 65% in 2020. Also, 89% of respondents say that the return on investments (ROIs) from influencer marketing is better than other marketing strategies.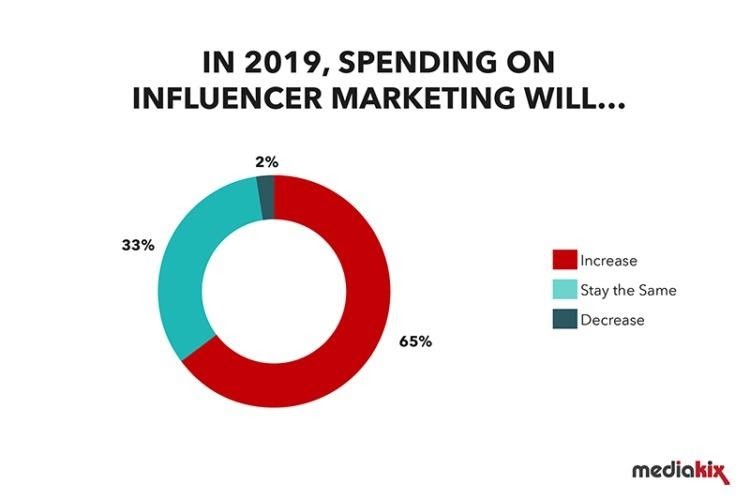 Consequently, it should be prominent in your digital marketing toolbox, since it will help you to improve your social media marketing strategy.
Wrapping Up How to Improve Your Social Media Marketing Strategy
Hopefully, the tips and insights above will help you to strengthen your social media marketing strategy and improve your overall digital marketing tactics. Therefore, apply the tips and continue testing your social media marketing strategy to filter what works best for you from what doesn't.
Then update your social strategy accordingly and let your team know about it. In that way, everyone in your organization will work together to improve your social media strategy and grow your business several-fold.
Are you using any of these social media marketing tips? Which of these is working for your business? What other tips can you add that will help our readers? Please, leave us a comment below!