The coronavirus pandemic has changed our lives. While the virus continues to spread, many businesses have come to a...

Why you need a professional SEO consultant? Is in-house SEO a really bad idea? If you have these questions...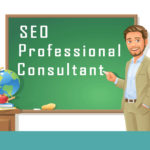 Trademarks are either word, slogans, logos, designs, or a combination of any of these elements, used to identify a...

These days it's all about strategizing your efforts to make yourself and your expertise presentable. Having talents and skills...

What steps are you taking to boost your social media strategy? Are you wondering what the secret ingredients are...

Times have changed, and so have the consumers. Unlike was the case a decade or so ago, today's consumers...

It's easy to get confused with social media strategy even if you only try to structurize activities for your...

Most people believe that e-commerce is all about ideas and innovation. That might be true to some extent. However,...

Pay-per-click advertising is an essential digital marketing strategy to employ, whether you're a small business or a large corporation....