Many firms would only survive with a sizable marketing spend. It is the foundation on which a marketing campaign's...
The growth in the number of online shoppers who search for products and services has been driven by the...
An effective SEO strategy can be challenging to create and maintain. Often, it requires a delicate balance of risk...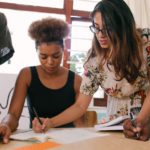 It' s essential to know your objectives and goals to work on them. Having a clear-cut vision helps you...
Instagram is one of the most popular social media networks. It has over 55% of the networking use in...
New York City has an extensive opportunity for those interested in opening and operating new businesses. This major city...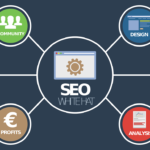 After the company's start, people often think about digital marketing. Given this, you may be mistaken about what marketing...
In the hustle and bustle of this age, having to squeeze everything to accomplish your daily agenda is necessary....
The HR department is a lifeline of an organization that attracts the best talent for the business and puts...