Twitter is a great platform for connecting customers with brands. This is the most visited website in the world....

SEO is a mechanism that helps Google to determine which websites are eligible for search engine queries. Dynamic companies...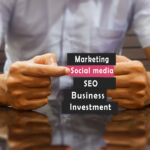 Digital marketing has been one of the rising fields of online business and It has been projected to much...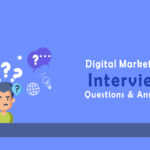 If you are new in the field of business then most probably you are looking for the marketing of...

Social media is both contagious and essential business visibility! Brands and bloggers can't survive without sharing their products and...

One of our first jobs as marketers is to get new customers. And to do so, we have to...

What steps are you taking to boost your social media strategy? Are you wondering what the secret ingredients are...

It's easy to get confused with social media strategy even if you only try to structurize activities for your...

Social media is becoming an active part of our lives nowadays. People use social media to stay updated with...