Want more SEO traffic on your website? SEO strategies are consistently evolving because of the rapid and frequent algorithm updates made by Google and other search engine platforms. Once you gain command over a high-ranking strategy, Google throws a bigger challenge in your way.
Let's look at some ways that can help you rank higher, regardless of the algorithm updates. By practicing these tactics, you can seamlessly improve your SEO ranking regardless of the scale and location. These SEO hacks and tactics may also help you future-proof your website and maintain a high rank for years to come.
1. Tap the Untapped!
Yes, we're talking about keywords. While conventional keyword research methods can help you maintain a decent ranking on Google, to appear at the top, you need to go the extra mile in keyword research.
Reddit is the best platform where you can find out untapped keywords related to your industry. Doing your keyword research on Reddit is not very difficult.
You simply need to head over to the social platform and join a subreddit related to your business. If you don't know which subreddit is related to your business, just search your concerned topic, and you'll see several subreddits and threads that your readers may find interesting.
From there, you can easily identify frequently occurring terms. If people are searching for something on Reddit, they're likely searching for that on Google too.
2. Understand the Google RankBrain Algorithm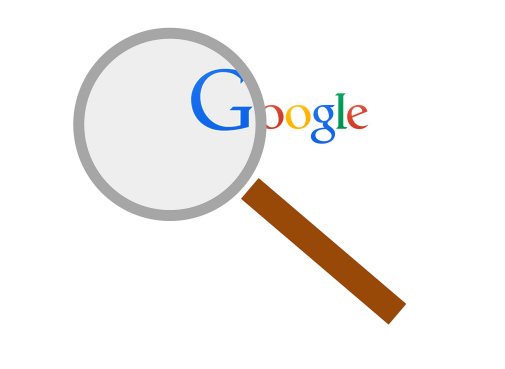 Ever heard about Google's RankBrain algorithm? RankBrain is fundamentally Google's machine algorithm and helps the platform evaluate users' interaction with search results. This algorithm is the ultimate game-changer for SEO.
Simply put, when you type something in Google, RankBrain turns it into a broader concept and shows you search results for that concept. If the user likes a page, the page is up-ranked; otherwise, Google shows another page at the top, and the next time the same keyword is typed into Google.
So, what do we know? The way you impact your audience plays a key role in how Google determines your rank. Your priority must always be the audience. Get to know them first!
I. Website Content
You should know your target audience's age group, interests, likes, and dislikes. Publish relevant content, provide them solutions to their problems in your blogs, offer them something different, and bring something new to the plate.
Top-quality web content can potentially help you improve a web page's 'dwell time' and 'bounce rate.' If a user leaves your site just after 3 seconds, it signals to Google that they didn't like your content. If your website has a good bounce rate, it will eventually rank higher.
a. Introductions are the Key
If you don't want your readers to bounce back from your site within the first few seconds of landing, make sure your introductions are straight to the point. You don't need to set the stage and lay the foundation before discussing the exact points. Just dive right into what the topic is about! Your readers should instantly get an idea of what you've got to say.
b. Break it into Small Chunks!
The best way to keep your readers engaged from start to end is to break your content into bite-sized chunks and divide them using headings. The readers should get what they want with just a glance. The content should be super easy to read, especially on a smartphone or a tablet.
II. User Experience
Besides, your website's KPIs and load time should also be optimal. There shouldn't be too many ads popping up on your website as they can distract your readers. Use images and optimize animations, hence improving the user experience in every possible way. The better your website is, the more time people will spend on your website, and Google won't let it go unnoticed.
III. Improve Your Website's CTR
Optimize your website for a higher organic click-through rate (CTR). Just like Google ranks a website with a higher CTR, it also drops you down if your CTR is not up to the mark. So how do you increase the click-through rate? According to research, people online tend to click more on content titles that contain a number. Simply add numbers to your title, and don't forget to add a relevant description tag. Adding a number makes your title look more authentic, reliable, and to the point.
Your title should look like this: Top 3 Ways to Boost Your Website Traffic, The 5 Most Technological Developments in 2022, etc.
3. Relaunch the Old Content
Old is gold. Your old blog posts are just as good; they just need a bit of polishing, and they'll be ready to bring in new readers. It's the age of 'smart work' rather than 'hard work.' To make your website successful, you need to republish your previous blogs. While it's best to publish fresh content now and then, you should invest your time and efforts smartly.
Consistently update your website, upgrade the content, and republish old blogs. People are more likely to like the improved version of your blog post and recognize your efforts. To ensure that your new posts are getting genuine attention from your readers, you can also promote them by adding a link to them in your newsletters or sharing it on your social media pages. Doing this can potentially help you increase your website's organic traffic.
4. Be a Copy Cat! (But a Smart One)
No, not when writing a blog or designing your website. But, surely, when using keywords. To compete with your competitors, copy their best keywords and use them in your posts.
The two most popular keyword research methods include entering a seed keyword in a keyword research tool or finding the keywords your competitors are already ranking for.
First, you need to find a website (from the same domain as yours) that's ranking high on Google. This technique is called reverse engineering. If there's a site with a similar post as yours and it's performing well on Google, copy their homepage URL and paste it into a keyword research tool. This will give you an extensive list of keywords the site ranks for.
But don't forget that even imitation has a limitation on common sense. Some of the keywords in the list won't be relatable to your business, or you may find some ultra-competitive keywords. Just use the keywords that make sense for your business.
5. Create a Share-Worthy Content
Tell the untold. In a time when the internet is stuffed with knowledge (right and wrong, both) about almost every topic you can think of, creating content that strikes a chord with your audience is easier said than done.
SEO services in New York may help you come up with topics that are worth sharing. Because let's be honest, you can't rank on Google without backlinks and shares. While a blog post's design and promotion strategies count a lot, the most fundamental thing that matters is how you organize its content.
Next is the URL length. Try to use the shortest possible URLs for all your posts. Short URLs help you increase your organic CTR.
Last but not least, don't forget to put social sharing buttons at the end of each post.
Suggested:
Redirect Chains: How They Impact SEO?