A search engine optimization strategy (SEO) features a sitemap along with a variety of advantages. Sitemaps are a good...
What is Organic Traffic? Organic traffic is the traffic that we directly get from the search engines. When we...
In this digital era, everyone is using websites to grow their business online. Consequently, making it easier for people...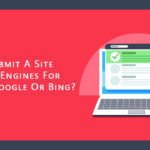 Nowadays, most people use social networking sites to know about people of different traditions and cultures. In this article,...
Technology has made the world feel like it's both expanding and shrinking. Yes, connectivity has given us insight into...
The internet is a great informational tool. It is the world's biggest library and the source of vast swathes...
SEO is a mechanism that helps Google to determine which websites are eligible for search engine queries. Dynamic companies...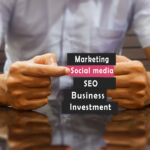 Search intention and search engine optimization go hand in hand. However, search intention is an often ignored factor in...
While website SEO is one of the main focus factors for most companies, building and maintaining a website that...