PPC stands for Pay-per-click. It is one of the methods of online advertising in which the advertisers need to...

Content creation is an all-important way of making a marked online presence today, whether you are a business, a...

Nowadays, most people use social networking sites to know about people of different traditions and cultures. In this article,...

Creating backlinks is one method to raise PageRank and signal to search engine spiders that your particular website must...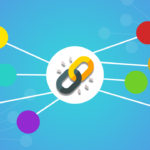 Have you ever notice What types of SEO content are there? Before we start with kinds of Search Engine...

When you live in the third most populous city of the United States, Chicago, it is pretty usual for...

SEO, or search engine optimization, is a never-ending, ever-changing industry and practice. The main reason why SEO is constantly...

With more people and businesses taking advantage of the Internet nowadays, competition is getting harder. As of January 2020,...

The internet is a great informational tool. It is the world's biggest library and the source of vast swathes...