The mobile healthcare market size is expected to cross a whopping $332.7 million by 2025, as per Statista. A significant chunk of this incredible growth is from mobile healthcare apps that have revolutionized the medical care industry worldwide.
As we are witnessing the second year of the CORONA virus pandemic, the regular use of mobile healthcare apps has significantly increased among people.
It's an ideal time for entrepreneurs, SMEs, etc., to invest in healthcare apps for leveraging the outstanding growth of m-healthcare services.
Here are the top 10 healthcare app development ideas you can try hands-on
1. On-demand Doctor & Appointment apps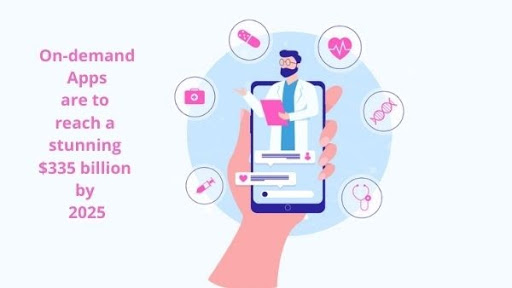 Perhaps you already have it on your phone. On-demand appointment apps are like portable healthcare clinics in the user's pocket. While this may not be true for severe cases that require an immediate physical examination, it certainly proves for curing simple diseases and health issues.
An on-demand app allows a user to either immediately connect with a physician online or book an appointment with the doctor. The app offers multiple filters for searching convenient options for patients.
As per App Development Stats, the market for on-demand apps is to reach a stunning $335 billion by 2025. It's a compelling reason to invest in them.
With the rising wrath of the Pandemic, we are bound to witness more dependence on such apps. Via opting for VR integration, you can gain a significant edge in the competitive market of on-demand doctor apps.
Have a look at the must-have features for on-demand apps:
Quick & simple sign-up for patients and doctors.

Connectivity with available online doctors.

Online and physical appointment booking facilities.

Search with multiple filters.

Fast and easy digital payments.
Hire app developers to create advanced on-demand apps appealing to both doctors and patients.
2. Meditation & healthy Sleep-based Apps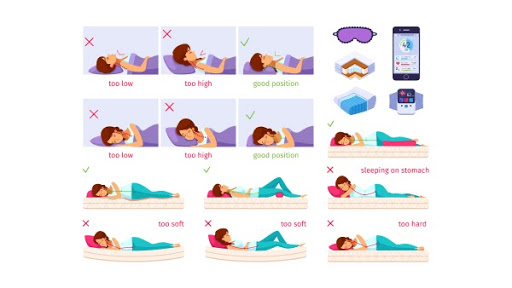 You may find it startling, but mobile apps based on guiding users for meditation and healthy sleep were among the most downloaded healthcare app from the Android App store, as per Statista.
It witnessed 244.2 thousand downloads from the users during January 2022, a number worthy of notice. These apps are focused on creating a positive & soothing aura among the users and must offer the following distinctive features:
Free trial version for a few weeks if the app gets developed on the paid model.

A collection of melodic royalty-free & royalty music to help users cope with short-term and long-term insomnia.

Tutorials for meditations.

Video conference options to help users connect with yoga & meditation Gurus.
3. Weight Management Apps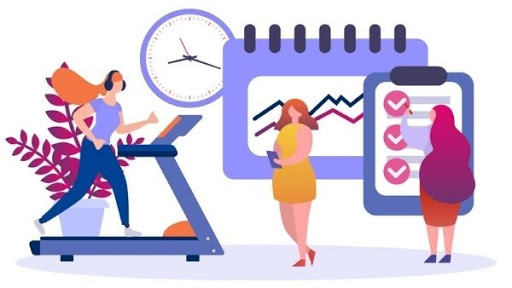 Unfortunately, suffering from obesity or lack of healthy weight is a problem for more than 1.9 billion adults worldwide, as per a 2016 World Health Organization report. It was based on the scientific calculation considering a BMI of 30 and above as obese.
According to Statista, the number of active fitness app users stands at 68.7 million for 2019 in the U.S. alone. Weight management apps are leading significant impacts for fitness enthusiasts.
They cater to the end-users and many intermediaries like gyms, fitness centers, etc. The essential features for developing a weight management app are as follows:
Quick sign up

BMI calculator

Calorie tracker

Customized diet from dieticians

Workout routine guides from fitness experts.

Water intake tracker

Wearable connectivity

Video conferencing with fitness experts
Healthcare app development company can build an intuitive weight management app with high UX.
4. Mental Health Apps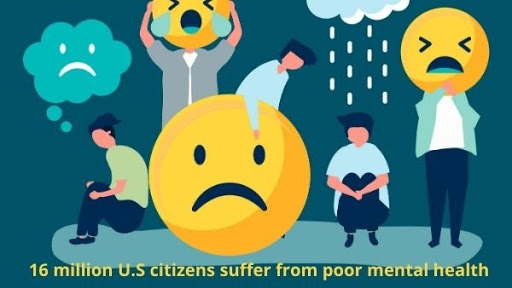 Stress and anxieties destroying the mental peace of people have become a tragic part of the modern lifestyle. As much as 16 million people in the United States alone are affected by poor mental health.
Statista reports mental health apps as the second most downloaded app (under the healthcare app downloaded category) from the Android store during January 2021. Unlike other app categories mentioned on this list, it is pretty challenging to develop mental health apps.
Apart from researching and analyzing the immediate competitors, a considerable amount of time must be invested to develop new and innovative features over a mental health app.
Some of the standard features a mental health app must offer are as follows:
Setting up goals for the users.

Advance information content for users.

Daily reminders

Tracking the progress of the users.

Mood-boosting activities, games, etc.

Connectivity with therapists.
5. Medication Reminder Apps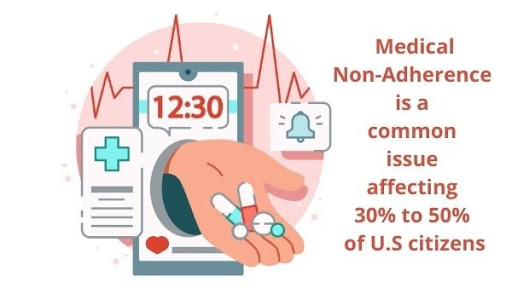 As per NCBI, medical non-adherence is a common issue affecting 30% to 50% of U.S citizens. The most common issue of medical non-adherence is forgetting pills intake. It is much more common in cases of chronic diseases.
Medication reminder apps are focused on allowing users to upload the app with the pill's dosage and timings. The app then works by either sending notifications or alarms.
Users need to mark the dosage consumed option to stop receiving reminders simply. Thus, a medicine reminder app is simple and effective for a large target audience.
6. Drug's Price Comparison Apps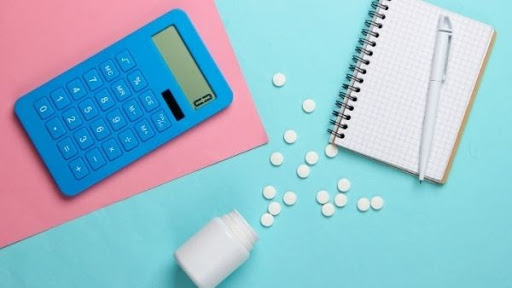 We all love buying products at a discounted price, and medical prescriptions are no exception. Price comparison apps are uploaded with data of local and online sellers offering a particular medicine at a discounted rate.
So, patients have access to buying the drug from the most affordable platform. A drug price comparison app can also offer drug delivery services.
Along with delivery, you can transform it into an entire eCommerce portal for selling medications at the best price to consumers.
7. Contactless Drug Delivery Apps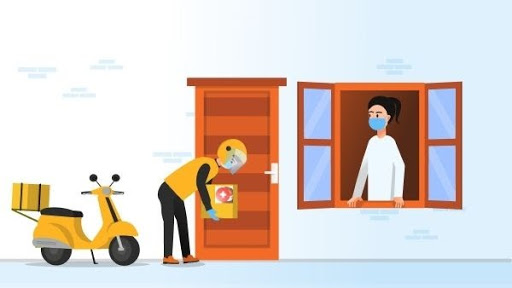 The lesser the direct and indirect human touch, the more secured a person tends to be from the wrath of the CORONAvirus pandemic. Contactless drug delivery apps are meant to fulfill it effectively.
As the diseases are here to stay for long as per WHO and healthcare experts worldwide, the contactless drug delivery app is bound to remain indefinitely.
The app involves hiring local delivery service providers or hiring direct employees, depending upon the business category you go for.
8. Medical Records App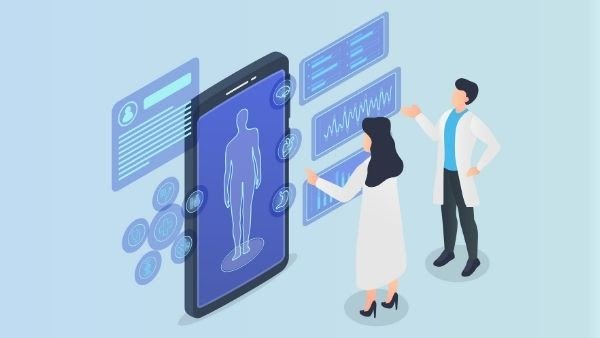 A medical record app allows users to upload personal data about the user's health and medical history. They are actually digital solutions for a fixed space where a user can update and track records of personal health without carrying papers.
On the other hand, doctors are able to make a quicker diagnosis and offer the best services to patients. A medical record app must provide an intuitive user interface to facilitate easy uploading and accessing of data.
9. Addiction Recovery Apps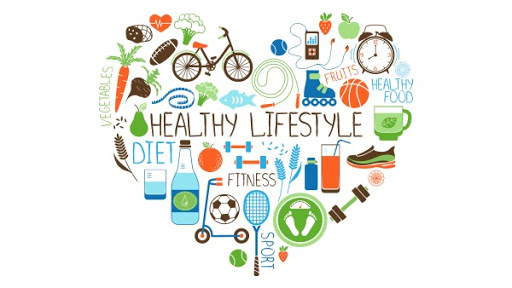 Unfortunately, aid and support are not always available to those trying to ditch harmful activities. However, with mobile apps, it has become feasible to offer continuous help anytime anywhere.
Whether it's alcohol, cigarettes, drugs, or any other substance one is trying to get rid of, an app offers practical help.
Such apps must provide the following distinctive features to users:
Sign up with nicknames (for enhanced privacy).

Inspirational videos for ditching different types of abusive products.

Survival stories of earlier addicts.

Informational content depicting health issues of different psychoactive and psychotropic drugs, alcohol, nicotine, etc.

Long-term impacts on the health and social life of the user.

Direct connectivity with health experts, psychologists, etc.
10. Women Healthcare App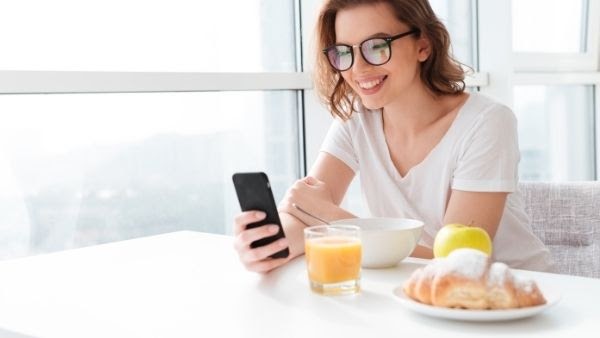 A healthcare app dedicated to women offers multiple features focused on improving the lifestyle and health of users. From simple features like offering health tips, recommending workout routines to more dedicated issues like breast cancer, pregnancy complications, etc., can be covered on the Women's app.
You can also integrate the SOS button over a Women's healthcare app to enhance the security level of the users. A women's healthcare app development may also integrate on-demand app features for enhancing its revenue.
Final Words
The current market trends promise good ROI from healthcare applications. A Mobile app development company in India can develop an intuitive advanced HIPAA compliance healthcare app at an affordable budget.
Suggested:
Best Dating Apps To Find Your Soulmate In 2021.
These 5 Apps are Tops With Real Investors.
How Healthcare Services Have Adapted To Being Online and On-Demand?