If you a have website looking for Useful Tools While Working on Backlinks then I am going to help you with that. Because I am going to share those tools which I have used.
I have been generating links for years since I started my career in digital marketing. Now I think, it's the right time to share my experience and tools used while working with backlinks. Here, I Will be sharing with you the tools that you need, how they are going to help, and the price list.
So here is the list of Useful Tools While Working on Backlinks
Let's get started!!
Ahrefs is the favourite tool for professional online marketers. It helps you to check competitor backlinks, gives an idea about spam rate, DA, PA, traffic, and a lot to do with Ahref. Apart from this, you can explore content, keywords, site audit, and domain comparison.
Spam rate – Citation Flow Should Not be high than the Trust flow While checking with Ahrefs.
It's a paid tool. Have a free trial for 30 days
Price List:
They provide different packages with the best prices based on your business requirement. Choose your plane here.

Check My Links is a link checker that crawls the web-page of your competitors or the link which you give and looks for Valid redirecting links, broken links, and Valid links easy right?
The finding of broken links is a time taking process, It's very difficult to check broken links manually. "Check my link†helped me a lot and saved my time to find broken links from web pages. To be frank it's the easiest way to get a backlink. So make use of this extension.
It's a free extension
Check My Links quickly finds all the links on a web page you land.
Price: It's a free tool, where you can add in chrome extension.
This is one of the top tools used by online marketers. Majestic SEO tool helps to take care of your link building aspects and also regularly checks on your competitor links. The main advantage of Majestic SEO, it gives you the results of 5 domains for their backlink at a time. The backlink history checker tool will crawl every single page of the given website and gives you the backlink results.
They also offer a detailed chart on your backlinks like how it's performing, which page brings high traffic to your competitor where you can analyze and write content on that. Coming to their price, They do provide a 7-days free trial and a few monthly and yearly plans on your requirement.
Price:

Buzzsumo used for content marketing and SEO campaigns. If you really need a trending topic, Confused about what to write and where to start then make use of this site which helps you to give suggestions on the topic you are searching for. It gives you a brief idea on topics like which article has more shares on social media platforms and more.
If you are a content analyst, then make use of Buzzsumo. It's a paid tool or a website, But you can make use of the free trial for a month.
Price List: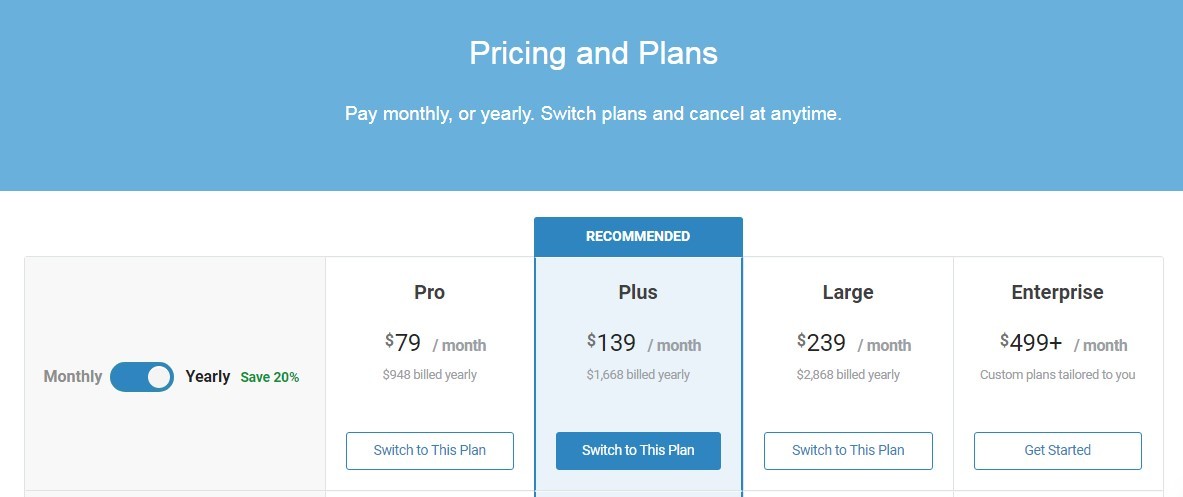 Basically, CC Search used for creative works available for others to build upon legally and to share. If you are searching for free content then make use of this website. There will be no copy-rights issue when you take content from these sites. This site is used by everyone so this will be not going to help you every time, this helps when you need content to post on web 2.0 make use of it. It's totally free.
Price: Free
Make use of this tool to find keyword search volume with no time. It's a free extension, you just need an API code after adding an extension.
Getting extension API code is very easy, Follow below steps:
Double Click on keyword everywhere Click on Settings
You will find a Get Free API click on that.
Give your mail id on the popped up window.
That's it you will get an API code to your given mail id.
Add the code on the API box, which you can see a space to add code in the settings.
It's totally a free tool, you just need to follow the above steps to access it.
MonitorBacklink tool helps you to easily check your backlinks and identify the competitors' high-quality links. This a paid tool, It is a similar tool like Ahrefs. Compare your results with these two tools, so we will have an idea of how similar the results are. Also, They provide you a free trial for 7-days.
Give a try!!
Price:

As of Google results, 60% to 70% of digital marketers and SEO analysts follow Moz DA and PA for there identification. Moz is not only for DA and PA we can analyze a website, check no-follow, do-follow, interlinks, external links, and more. The above all can be checked for free. Make use of it !! I recommend you read the complete guide on using Moz Bar.
Price: If you are planning to buy Moz Pro this will be the right time to get, They provide few offers and you save 20% off if you pay for yearly. If you need more to save there are n-number of websites that provide exclusive offers, not only on Moz but also on a max of the SEO tools.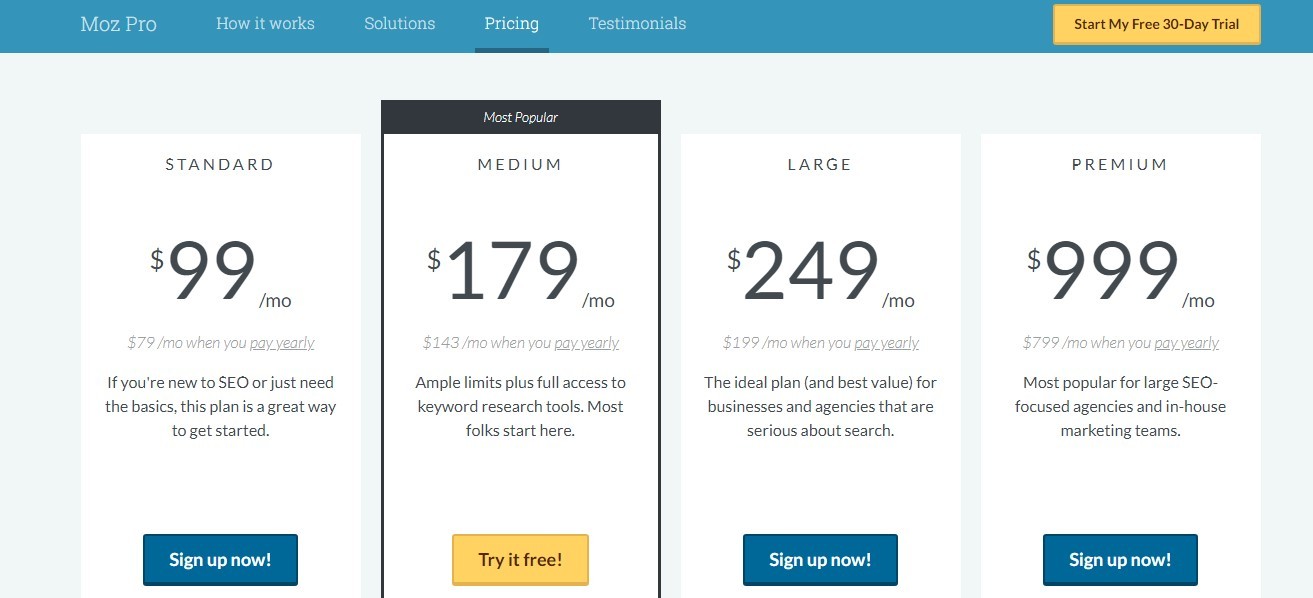 Fanpage Karma is an online tool for social media analytics and monitoring. This is not going to help with backlinks but helps you to analyze how your competitors engage more traffic from social media where you can work on that.
It helps social media managers and agencies to engage fans better and reach a growing community in social networks. It's a paid tool, but you have 30 days free trial.
Give a try !!
Price:

9. SimilarWeb Extension
If you are a digital marketer, then you have come across this extension called Similarweb. This gives an overall idea with no time if you don't have this, have it as it is free.
It gives an overview of a site like Estimated Visits, Time On Site, Bounce Rate..etc.
It can check organic traffic, link through traffic, social traffic, from mail traffic, and much more.
Also Shows Top Countries where your website is searched more.
It a free tool. Make use of it.
Pricing: They provide two different price list they are:
Essentials – 499$/Month Billed Annually
Premium – Customize as you required.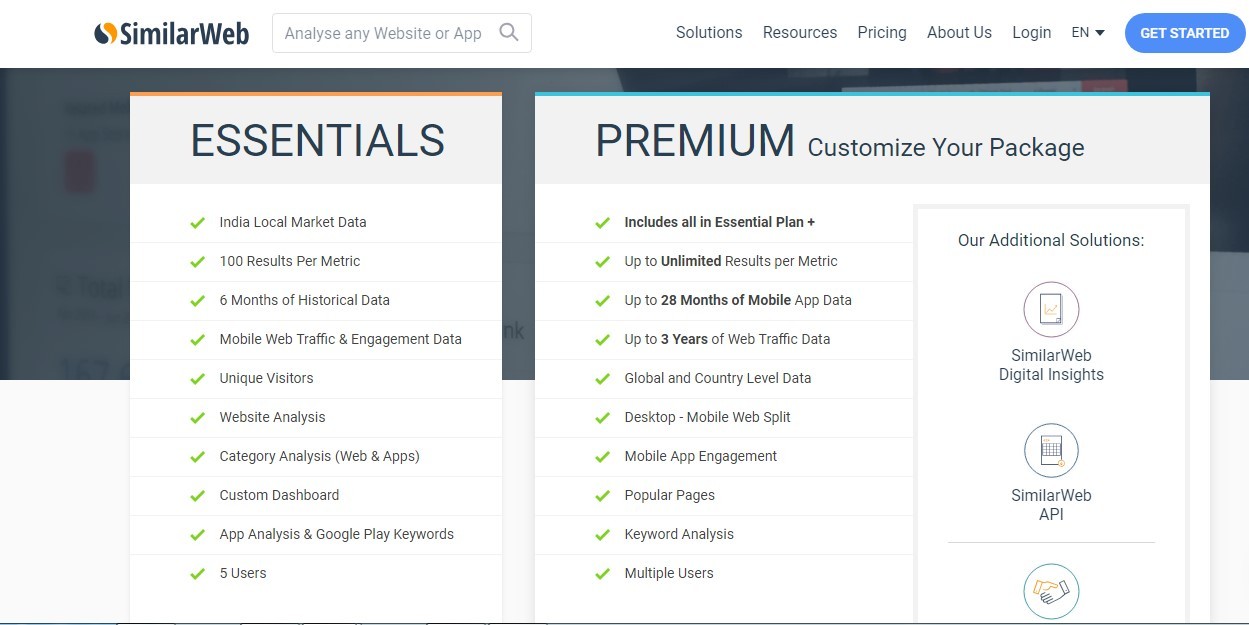 If you ask link building is not possible without these tools, The answer is No!! These tools help you to make link building easy and save your time. There are n-no of tools such as SEMrush, CognitiveSEO, and more to use while working with backlinks. Apart from this, I may not come across a few tools or websites. If such a case, let me know the tools or websites you come across to give those lists in the comments section. And surely if you have any tool or think it must be mentioned in this post "Useful Tools While Working on Backlinks" Please share it in the comments section.
We will happy to add.