Are you using Google AdSense to monetize your Blog and looking for the way to make $100 per day with Adsense?
And even you have not received your first Google AdSense payment.
Are you even struggling to make $10 per day with Google Adsense?
I have seen many bloggers who even struggle to make $10 to $20 per day from Google AdSense. Also, time was there when I was going through the same.
But Today In this post I will explain to you that how much traffic is needed to make $100 per day with AdSense. Not only this But I will also tell you that how you can increase enormous traffic so that you would reach a thresh hold of $3000 per month.
I know for some bloggers, it's just a dream, but many of the big bloggers are making even more than that.
And It would also interest you to know even I am not making $100 per day, but I am reaching near to it. So, I thought of writing this post.
So, what exact traffic you need to make $100 with Google Adsense?
So, there is no number in the traffic in which I can promise you that this much traffic will make $100 per day. I have seen some bloggers making $100 per day around with a traffic of 150,000 to 200,000 per month. Many of the bloggers achieve this amount of traffic using multiple websites. Like I am also using Google AdSense on two of my websites named Tricky Enough and Pixa Ocean.
But the only thing is that I would suggest you choose a particular niche and go with that.
And another thing that even if you are getting 150,000 to 200,000 traffic per month, there is no surety that you will earn $100 per day. The chances are that you may earn $50, $80, $100, $130 and even in some cases more than $200 per day.
Factors on which your Google AdSense's earning depends?
There are many factors responsible for estimating the earning on your Google AdSense:
Page RPM
Page RPM is the calculation if you are earning for the 1000 visitors. You can say that page RPM is calculated on the basis of the traffic, Click through rate (CTR) and Cost per click (CPC). By using the Page RPM, you can accurately calculate your Google AdSense earning.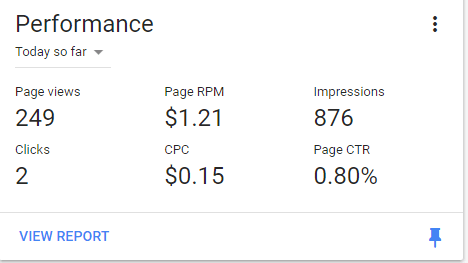 Page Views
Page views are the number of views your ads are getting per website. You will find that the page views and the Google analytics are somehow same. So, the number of unique visitors can also be a reason to make more from Google AdSense.
Impressions
Impressions are the views of the unique visitors. The impressions can be a lot more depending on the visitors to the website. A visitors who browse your websites can check different posts and pages of your blog or website leaving impressions for the ads with or without clicking on the ads.
Clicks
I have been earning from Google AdSense for two years. And personally, I even get those days when no one clicks on the ads on my blog. But Without even clicks, I get few bucks because of the impressions on the ads. So, I could say if you are not going to get clicks on your Google AdSense ads then you are never going to reach $100 per day. But, I sorted out that think and placed my ads in the right places so that I can get good clicks and earn more money.
CPC
CPC stands for the click-through rate. It just shows your click rate and estimate for the clicks on your Ads.
Clicks from the Countries
It really makes sense. Getting clicks from countries like western countries is worth. Clicks from the countries like USA, Canada, UK and some other countries can help you to get the best click-through rate. Whereas if you are going to get clicks from Asian countries like India, Cambodia, Vietnam, and others, your clicks are not going to make the difference. I always try to get traffic from the countries which pay more through Google Adwords and even the high CPC keywords can be a big help.
Types of ad unit
Google Adsense has the different price for different kind of ads. There are three or four types of ads which you have to choose wisely and place them wisely. And even you place limited ads on your website.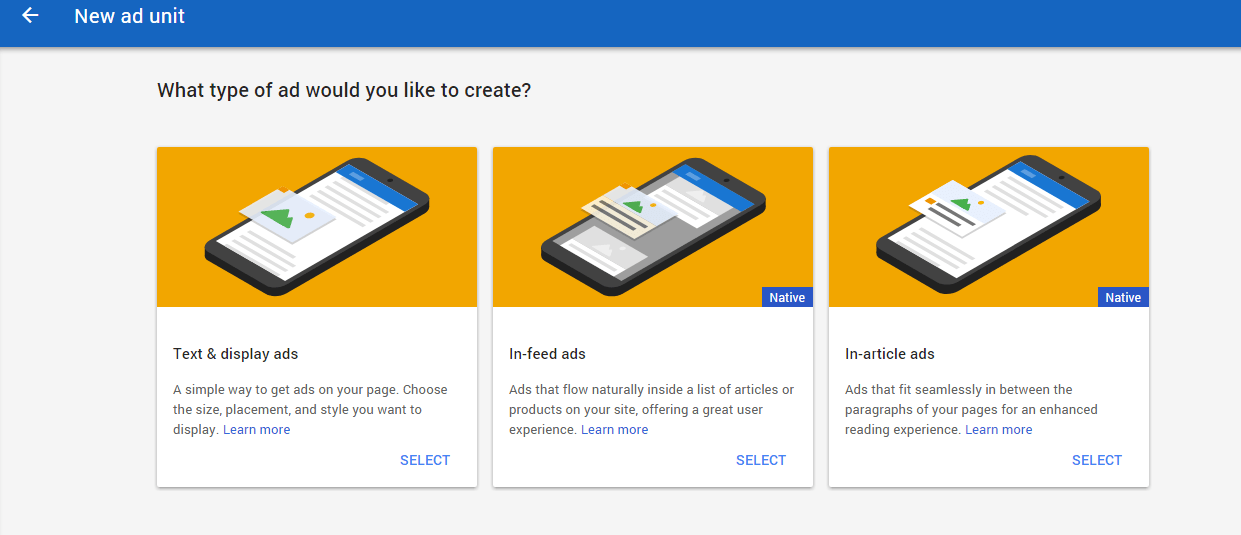 You can see the image and choose which ads should be placed where to make $100/day. You can check the ad placement strategy of my website, but I always keep on experimenting with the different ad unit. I mean choosing link ads, display ad and other ads must be a big factor in making $100 per day.
You can also go for ads for mobile. You can find the image below for the same. And I have written a post on how you must optimize your ads on your website.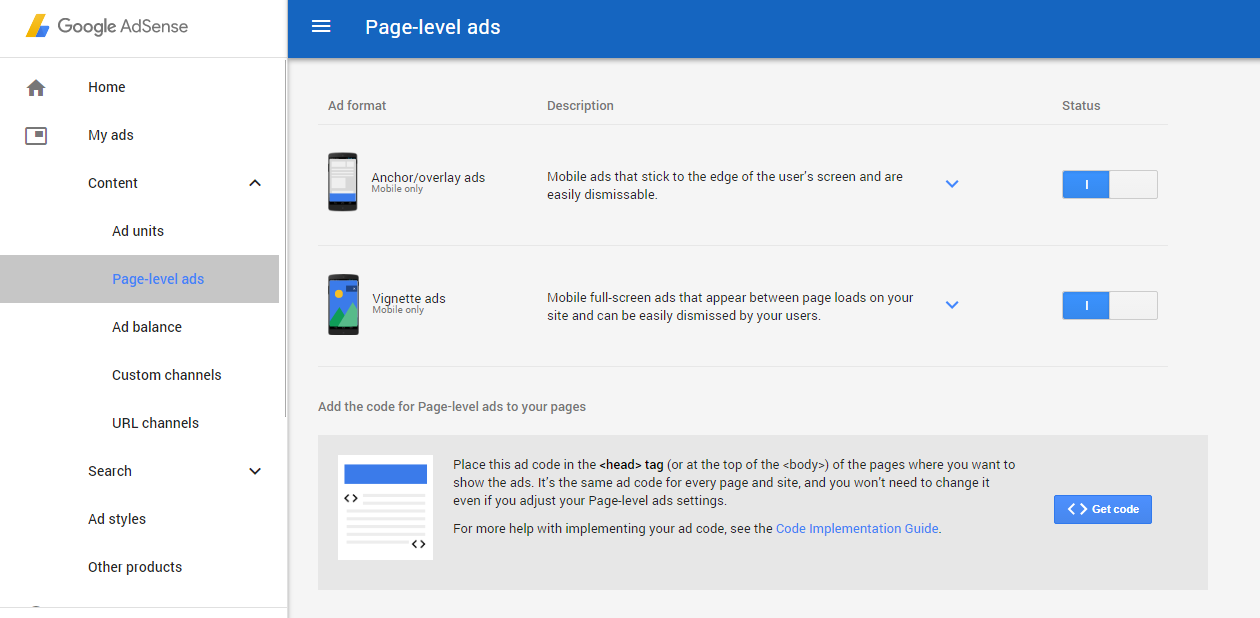 Use of Adblocker
According to business insider survey, there are more than 30% of the Browser have an ad blocker installed on their browsers. So, just think of it that 30% of traffic is not helping you to earn from Google AdSense or even other ad networks. I think that it is one of the biggest problem these days and these 30% browsers are really making the difference. To get rid of this either you can use some Word press plugins or ask the bowsers to remove from ads blocker plugin before checking your website or get whitelisted by as asking the Ad blockers team.
Now, that we have learned the factors which are responsible for Google AdSense earning.
According to the factors how to make $100 per day with Adsense?
As I told before that there is no fixed number for making money. But According to me, one must have a 100,000 to 200,000 per traffic to earn $100 per day or probably traffic from 1500 to 5000 visitors per day. Traffic alone can't do, I mean we have to keep the above-mentioned factors in mind to make $100 per day with AdSense.
Update:
Although, Google has Appeared up with Google Auto ads which use AI to display ads automatically which I believe is going to change the things. Many say that Auto ads are good and their revenue has Increased but for some Google, Auto ads are worse.
How to get more traffic to your blog?
Now that you are up with Google AdSense, What you all need is lots of traffic on your blog. I have tried different ways to get traffic to my blog. Like, I have been focusing on organic traffic, referral traffic and traffic from social media. I have written a post which can help you to get organic traffic for your blog.
There are ways which you must regularly do to increase your blog's traffic.
Answering Questions on Q/A sites
Share your blog through word of mouth
Finally, What I want to say:
The things which have worked for me, I hope that the same things will work for you. It may also depend on your niche in the matter of earning and also a choice of the high or the low CPC keywords.
And also I would love to hear from you. And if you need any help, feel free to ask through the comments, and I will help you as soon as possible.