WordPress is a powerful platform to start a website or a blog with all the necessary tools and a very versatile text editor to create killer content. It's also one of the most used platforms, powering 32% of the entire Internet. CNN, USA Today, National Post and other big news industry names run their websites using WordPress.
There's an opinion that WordPress is quite hard to use due to some aspects related to coding. However, many content creation processes are actually automated by plugins that are available to all WordPress users.
If you're looking for them,
Here are the top 8 WordPress plugins you can use to create killer content:
Creating posts for your blog should be a well-organized process. And with so many ideas, it can easily get chaotic, that's why you need an editorial calendar.
WordPress's Editorial Calendar plugin allows you to store all your ideas in one place. It gives you an overview of your blog and sends a notification whenever the next post should be published.
This plugin is also very easy to use. "You just drag and drop the posts to move them or delete them, and you can also edit posts right in the calendar", says Chelsea Ann Dowdell, a content manager at Rewarded Essays. And it's the versatility of this plugin that makes it so great for creating killer content and keeping it archived.
Here's what this plugin looks like in action: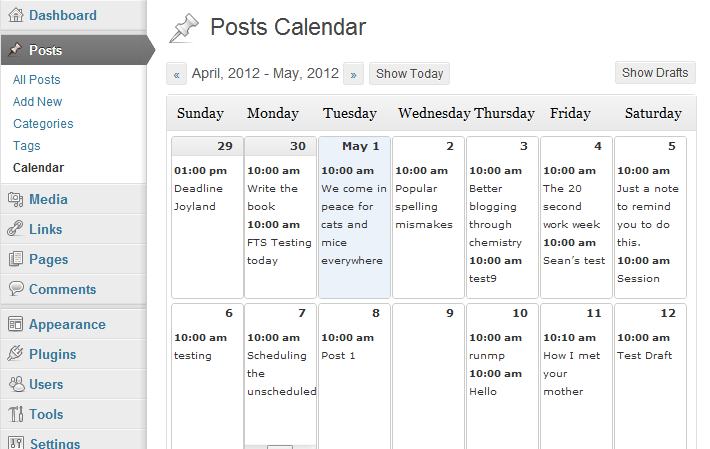 All your posts are categorized by deadlines, you can even set a specific time a post should go up. This plugin also has a feature of scheduling and publishing posts that doesn't require any actions from you. You just create a post, save it in Drafts and the plugin will publish this post for you. It also allows you to manage the posts from multiple authors.
This plugin is an absolute must for the professional writers who want to write create killer content and publish it on their website. This plugin gets synchronized with the WordPress text editor and allows you to check content status and density: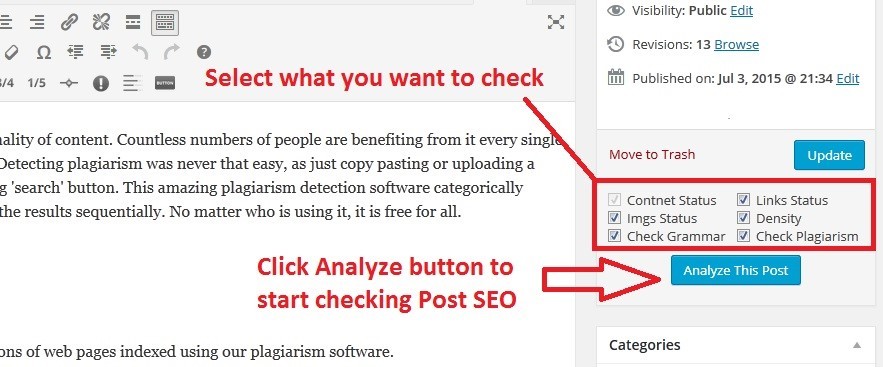 This plugin also has some other great features necessary for the effortless writing:
Check your texts for plagiarism. It's not necessary to copy your text and paste it using a questionable website when you can check whether your post is guilty of plagiarism without leaving WordPress editor.
Check the embedded links for credibility. It also checks broken links to ensure that your blog posts get great Google search results.
This plugin allows you to instantly check grammar and spelling while writing. Many writers use additional online tools like SupremeDissertations, Grammarly or GrabMyEssay. But with this plugin, you can post the article right away without double-checking it for any mistakes.
For your SEO needs, this plugin also has a feature to calculate keywords density. It also displays SEO score of your current post so that you could make necessary changes while you're writing.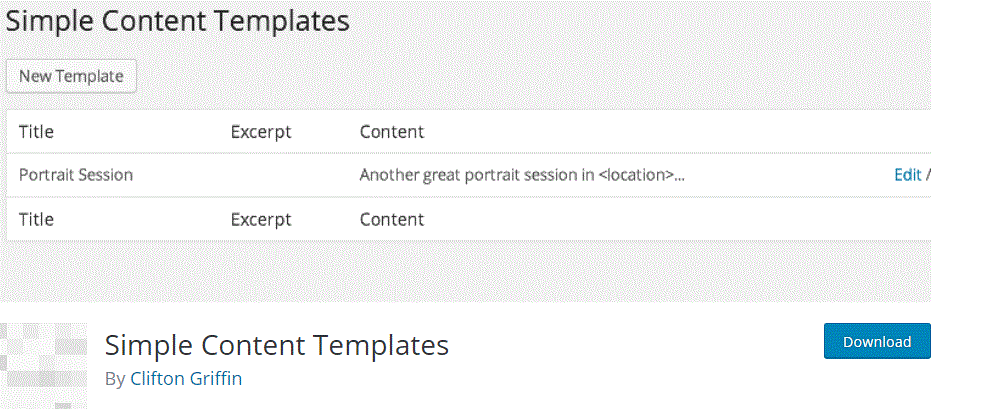 Mostly, bloggers use similar formats when it comes to a blog post. But if you want to create killer content, you need to step out of your comfort zone. This is exactly what this plugin offers you – it has various templates for different purposes.
This plugin also allows the WordPress users to content customer support about any issues with the code which are resolved immediately. The plugin has different templates for different content, whether you're planning to create an online gallery of your latest photos or a special blog post that needs to stand out.

If your content needs a professional overview, you need this plugin. It uses the linguistic diagnosis to help you make sure that your content is of great quality.
This plugin is a robot tool that creates a report to help you keep track of:
the word count;
the top 20 keywords you can use for your SEO needs;
the readability level of your posts;
the percentage of posts of each type.
Besides its basic features, it creates a monthly graph that shows the word count for each post and an average word count for all your blog posts.
Word Stats plugin also select the most relevant keywords to make sure that your posts stay on the first page of Google search results. Also, one of the best features, in my opinion, is that this plugin helps you keep track of readability, which is the foundation of killer content.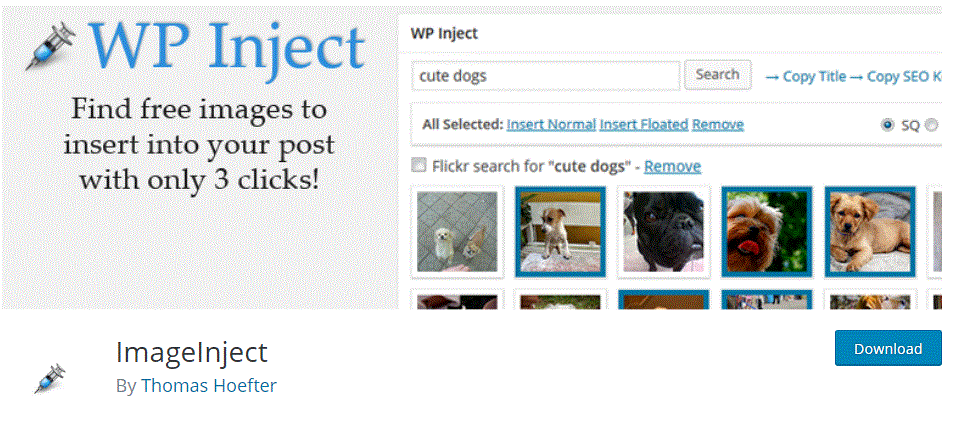 Great content should always be supported by high-quality images to make them more readable and engaging. The posts that are furnished with great pictures are always more appealing to most readers. However, the biggest challenge for content creators is obtaining good high-quality royalty free images.
Image Inject is a WordPress plugin that is added to WP searches that allows you to look for free images using any keywords of your choice. Supported image sources include:
Pixabay – A domain with over 100.000 royalty-free high-quality photos;
Flickr – A website with over 200 million photos. Attribution is added where necessary but there are also royalty-free images.
This plugin is extremely easy to use: you click on "Search", type a keyword, select a photo and press "Inject". You can also easily choose among different image sizes and choose one the suits your needs. Images get saved to your own server and you can re-post them whenever necessary. You also don't have to worry about ALT and title tags as they get automatically populated.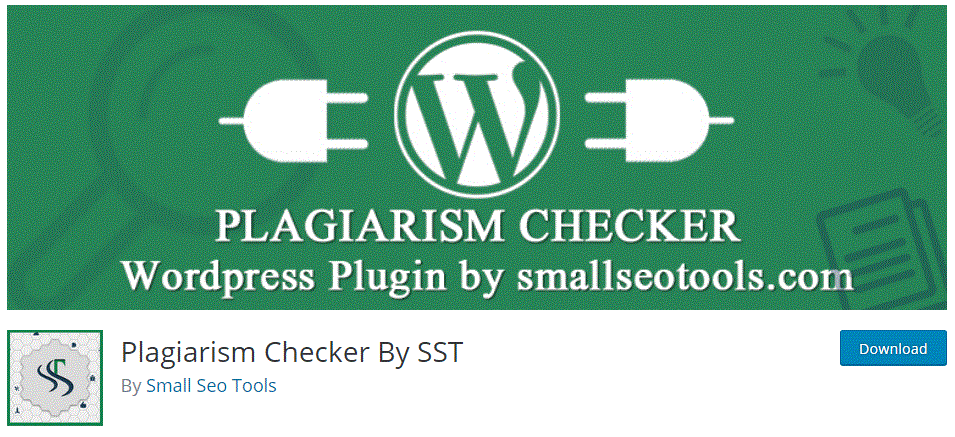 Small SEO tool is one of the best tools to check Plagiarism after the Copyscape. Every content writer uses this tool to check if the content is unique or not. But with the WordPress, this tool works easier than expected. You just need to simply install their plugin and it will automatically check all your new and old posts. And you will be easily able to check and fix the plagiarized content. This WordPress plugin can be the best way to avoid plagiarism.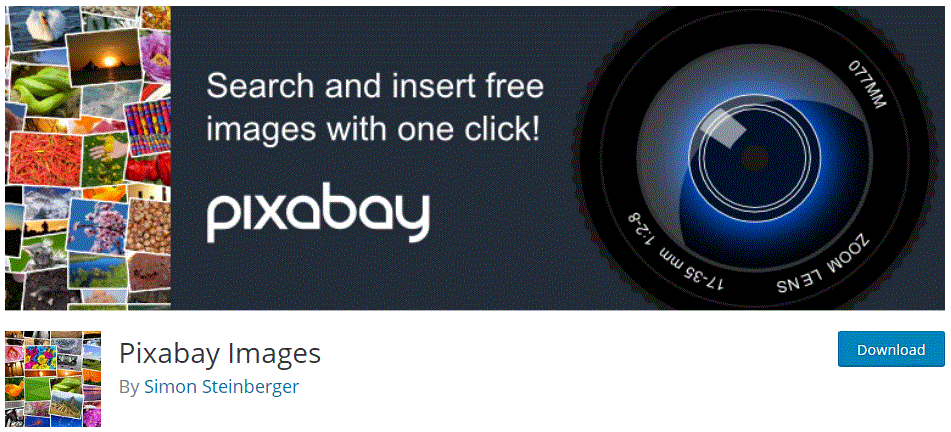 As the above WordPress mentioned plugin named image inject gets its images from Pixabay and Flickr but for a better experience, you can go for this amazing Plugin. By using this WordPress plugin you can simply search the images from the pixabay database and insert them without being manually downloaded from the website and then inserting those image into the post.

Yoast SEO is complete in itself and we can say that it can help the WordPress users to create killer content. Many of the successful bloggers use and recommend this amazing plugin. It can help you to do the page analysis, check readability score, Use of the transitions words and passive voice. we have detailed article on "Yoast SEO page Analysis".
Suggested:
Essential WordPress plugin you must use for your website.
The best WordPress plugins for SEO.
Conclusion
Creating killer content for your WordPress-based website is not a difficult job to do if you use the tools that it offers you. There are many plugins that content creators can use to make their blog posts stand out. There's so much content on the Internet that it may seem hard to amaze readers.
But with these plugins, you can try different templates that will turn all attention to your website. And with the features of plagiarism and grammar check, you'll be able to create killer content that will engage your readers.
Suggeted:
Must-Have WordPress Plugins for Business Websites
6 Best WordPress Plugins for 2018
10 Free WordPress Plugins for Creating Coming Soon/Maintenance Page