Growing your business is challenging. You can have the best product, dynamic website, and everything SEO optimized, but you're...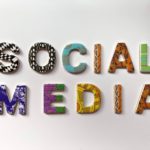 What does it mean to work in marketing? The answer depends on who – and when – you ask....
Traditional marketing vs digital marketing: Selecting a type of marketing is not a new question. You're not the only...
Marketing has long been a part of our daily lives. Big business recruits the best specialists to increase sales....
Digital advertising is the trend of the day. New trends in online advertising have taken advertising to a higher...
Who doesn't want to promote his/her business online? If you are looking for some great ideas on how to...
A sales funnel is designed specifically to lead your prospects through their whole buying journey. That is, of course,...
Building and managing an online presence is a must in the modern business world. Whether you're a solo entrepreneur...
Appealing to the visual sense of your audience is one of the best ways to attract them. Keep in...