A lot of times your default search engine gets changed to a random site. It happens often due to...

PPC stands for Pay-per-click. It is one of the methods of online advertising in which the advertisers need to...

Most of the Google Chrome users face an issue named Google Chrome Black Screen issue on their systems having...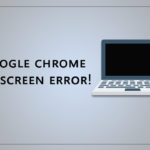 Apple devices such as iPhone, iPad, and other iOS devices are one of their kind. Most of the Apple...

The internet is a great informational tool. It is the world's biggest library and the source of vast swathes...

When it comes to sharing videos online, no platform does it better than YouTube. YouTube even pays you when...

Are you tired of using browsers in the normal mode? Or you don't link the white screen of your...

As businesses worldwide continue to realize the importance of taking their services online and establish themselves as strong players...

The Google Web Stories Plugin Google introduced a new WordPress plugin to enable publishers to get more traffic across...