Four months ago, businesses were forced into a new way of working. If companies hadn't already set themselves up...

Every company needs marketing to promote their business, and all of them use different marketing methods, but there are...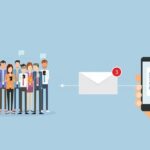 Often, graphic designers tend to get stuck in the wheel track of a complex design. Well, it's pretty normal...

Blogging was long seen as an equivalent of an online diary. Nowadays, this reputation has turned itself around. Blogging...

During the last few years, there has been an interest among established bloggers in anonymous blogging so that the...

If you are planning to get into dropshipping, it is important that you choose the right training option for...

Being a great blogger sounds like the easiest thing in the world, but you need to invest a lot...

One of the key components of leading a successful team is knowing exactly how to motivate its members. What...

The current crisis caused by the Coronavirus has made life a little difficult for people all over the world....