Back in 2013, Google shocked everyone with the news – it prefers long-form content. The question is in these...
When it comes to the field of digital marketing, there are a lot of people who see SEO as...
While most businesses understand that a part of their content marketing strategies needs to include keeping a watch on...
Several times a year there is a disturbance in the Force. Or Google rankings, same thing. At any rate,...
Google is the most powerful search engine in the world because it always looks for new ways to provide...
Now more than ever, schema markup is becoming a valuable source for search engine optimization (SEO), data collection and...
Backlinks are a critical component of any SEO strategy because they help the search engines understand the quality and...
Someone called it a cat and mouse game, and it is. Website designers and SEO experts keep on devising...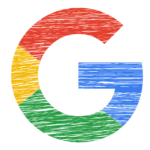 Are you familiar with the term Artificial Intelligence? Do you know that in your daily life and internet surfing,...