In today's increasingly data-driven world, SQL (Structured Query Language) skills are highly valued by employers. To excel in SQL...
Welcoming new hires with a positive onboarding experience is crucial for their long-term success within an organization. To ensure...
For startups in India looking to build their brand and get discovered online, investing in search engine optimization (SEO)...
It is very much essential to understand how it works. In this article, it will be explained through an...
If you're seeking a career path that can withstand the ebbs and flows of time while offering ample opportunities...
The term "cross-platform app development" means the process of creating smartphone software or called as a mobile application that...
Interviews with big giants are tough and competition is wide! When we are talking about the selection process of...
Nowadays, modern students have an extremely busy schedule, which means that they should keep up with a huge amount...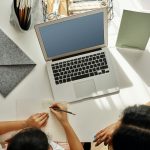 Being techy in the contemporary world offers you numerous career opportunities. Technology comes among the fastest-growing careers with several...