An offline password manager is an application designed to securely store login details and other sensitive data and all...
Are you a Linux User? And in search of the Best Antivirus For Linux Mint. we will be discussing...
Phishing is a cybercrime in which a victim is duped into divulging private information, including banking information, credit card...
As our society and the world moves further and further into the digital age, we find ourselves immersing every...
How many people use the Internet these days? According to Google, a total of 5.03 billion users globally browse...
Until very recently, the most well-known type of cybersecurity applied by organizations were the in-house data centers and hardware-based...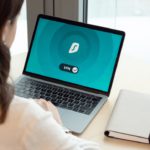 Are you troubled because your computer has been infected with a virus? If yes, then this article might help...
Whether you're using manual poking techniques or security testing tools, hackers use various methods to break into your SQL...
One way to secure your organization is by vulnerability scanning your systems regularly. But what is vulnerability scanning? How...