Whether you're using manual poking techniques or security testing tools, hackers use various methods to break into your SQL...
One way to secure your organization is by vulnerability scanning your systems regularly. But what is vulnerability scanning? How...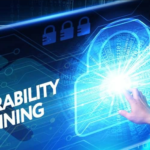 Cybersecurity is vital because it helps to protect all kinds of data from damage and theft. It helps in...
After years of scrimping and saving, your hard work has paid off and you've finally managed to buy the...
People who live in western countries have been using IoT devices for years now. Smart thermostats, smart lightbulbs, cameras...
Ransomware is a particularly insidious category of malware that can lock computers, encrypt files, or both, and hold them...
If your things have ever been stolen from your porch or anyone damaged your car parked in your driveway,...
Usually, only a very small proportion of them are monitored by security cameras, and in some of them where...
Marketing has long been a part of our daily lives. Big business recruits the best specialists to increase sales....