In the past few years, social media, a simple platform with an idea to interact with people online has...

Attractive and eye-soothing graphics are probably the best to catch someone's attention in mere seconds. That is the reason...

Have You searched about the TikTok influencers as a part of the TikTok marketing strategy? Nowadays, the value of...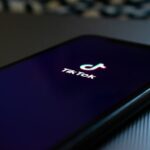 Digital marketing has been one of the rising fields of online business and It has been projected to much...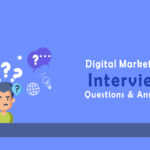 The world is constantly changing hence, businesses are dynamic too. The highly competitive world of business necessitates every business...

Let's start with an interesting fact – 8 billion video views are earned daily on Facebook, which includes all...

Social media is both contagious and essential business visibility! Brands and bloggers can't survive without sharing their products and...

One of our first jobs as marketers is to get new customers. And to do so, we have to...

What steps are you taking to boost your social media strategy? Are you wondering what the secret ingredients are...