By using Instagram marketing strategies, which will help in growing the business and reaching the goals for the business....
If you are finding any problem in handling all your social media handles, now you know the solution. Don't...
A lot of people face problems for merge two Facebook pages and some people don't know "how to merge...

This year 2020, Instagram is the most popular and most accessible social networking platform for everyone, and not only...

Twitter is a great platform for connecting customers with brands. This is the most visited website in the world....

Beyond 500 million users active on Instagram daily. That gives you a great chance to promote your brand. You...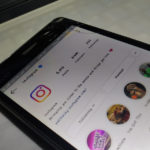 Instagram continues to be one of the fastest-growing social media platforms, with an overwhelming number of daily active users....
Over the past weeks, COVID – 19 pandemic has had an impact on people's lives to the extent that...
Whether you are searching for a childhood friend that you lost touch with or want to find out more...