The presence of artificial intelligence on social media is more pervasive than many people think, especially in our day-to-day...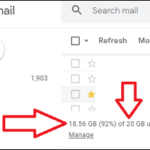 With 80 percent of Instagram users following at least one business, it's understandable that you'd want to boost your...
Many people use LinkedIn for business networking, but did you know that LinkedIn can also be used as an...
One of the most efficient and successful methods to reach out to your target audience and engage with potential...
2022 is already in full swing and so should Instagram style and strategy. In the last couple of years,...
Are your businesses striving to connect with your customers on Instagram? If so, you have to look over the...
However, it is impossible for anyone else to please you until you require it from someone else. If you...
TikTok has gained fame and has grown to become one of the fastest expanding social networking platforms. It now...
Hashtags are a great way to improve your Instagram reach. So, you must know what best practices to get...