The basics of starting a YouTube channel, detailing the mentality that is most productive in creating content and all...

When it comes to sharing videos online, no platform does it better than YouTube. YouTube even pays you when...

Gone are the days when YouTube was used for watching only fun and DIY videos. Today, it has majorly...

Video data has become a very important aspect of the world of information, and now individuals and businesses are...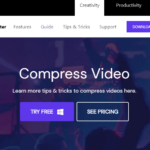 Many bloggers make their videos on YouTube. Through this, the blogger can help others as well as earn a...
It's easy to get confused with social media strategy even if you only try to structurize activities for your...

Are you tired of having to scour through the internet to make a stunning video? Working on a deadline...

For the past ten years, the area of digital space has been transforming every day no matter what. A...

YouTube is one of the leading promotional online platforms today, with a huge fanbase of over 1.5 billion. The...