The Indian govt has banned 59 Chinese mobile applications for both Android and iOS users. India's Ministry of Information...

Mobile phones, ever since their advent, have changed our lives completely. Latest, we have smartphones that are capable of...

With the rapid advancement in technology, mobile applications have become highly useful in solving various problems. Digital payment applications,...

Both inbound and outbound communications are vital to a call center. Managing the two important functions is sometimes challenging....

Each business looks for effective marketing strategies to make their products and services known to people throughout the world....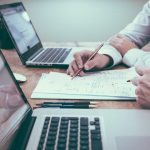 The private equity industry is one that is not known for being risk-averse. Executives are dealing with large quantities...

Let's say you have developed a mobile app, resolved all of the system bugs, and launched it on AppStore...

Gaming is one of the best sources to have fun, and have Some thrills in a boring life. Well,...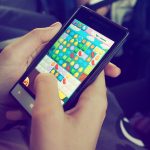 Are you an upcoming iOS app developer or an expert programmer wanting to expand your repertoire? Technology has changed...