Programming languages are the mainstay of technological development. These languages provide the software for these devices and are written...
The 'Map()' function in computing provides a powerful tool that enables you to assign a particular function to each...
User-friendly apps are very popular these days. Advanced mobile technology has hastened this pace and it has made it...
iOS designs have been changing and evolving in a true sense over the years. And the latest reveal has...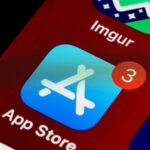 As we all know, react native is currently one of the most utilized technologies. Nowadays, some largest companies like...
In any business, compliance is crucial to success. You need to make sure that you are following all the...
PHP has been gaining in popularity among website developers lately, but it's certainly not the only option available to...
If you're looking to get into coding – whether you're an experienced web developer looking to make the jump,...
Are you a beginner who wants to learn how you can become a PHP developer? In that case, before...