The world of mobile app development is witnessing enormous growth in technological aspects and cutting-edge technologies. Modern framework technologies...

Flutter has gained a lot of attention from big corporations, along with software developers. This robust framework concedes building...

Every second, we are moving forward and observing that the advancement in technology is becoming a shine on the...

The demand for a data scientist is very high in every company that growing continuously. Data scientists help you...

Front-end web developer uses multiple coding and Scripting languages to execute web design projects. If you see any website,...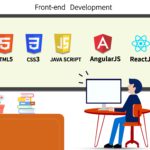 Do you randomly receive the error message of  SQLite Error Code 11? And don't know the way out. Then,...
MEAN Stack Development is a collection of JavaScript and other technologies like MongoDB, Express.js, Angular.js, and also Node.js that...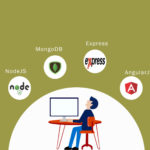 Expanded Internet use among organizations and people has impacted the way of business. This made many companies shift from...
Angular has been quite popular since its introduction and has seen remarkable growth. It is a framework recommended for...