Content is one of the top driving factors to a successful online presence. If you've heard that 'content is...
Link Building sounds like a web designing term, but, actually, it's a type of strategy to build your public...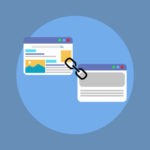 Blog promotion is more than just sharing a link on social media. Promotion goes a long way when you're...
For many businesses around, directing good amounts of traffic to their websites can be extremely challenging. Maybe you are...
The world has developed to the point where the online business is now into everyone's access. We order food...
Are you familiar with this situation: you check the site statistics and see that the traffic is consistently high...
Often, graphic designers tend to get stuck in the wheel track of a complex design. Well, it's pretty normal...
If you think people are going overboard when they ask whether or not link building is dead, we're here...
When you run a business, it is surely not for fun. It is all about successfully making money. This...