E-commerce has paved a doorway for many start-ups to emerge and boost growth. And it would be interesting to...

When it comes to outsourcing web development, choosing a reliable and reputable company is of utmost importance. Choosing the...

Low-code, what is it? Low-code technology is an approach in software application development that allows faster delivery of apps...
Even, for now, many people are there who don't have a clear understanding of Blockchain technology or related cryptocurrencies...

Feel overwhelming by choosing among the main types of electronic payment systems for your eCommerce store? Here is the...

The tech world's growing curiosity about IoT mobile apps has created a huge buzz around it. Today let us...

I would like to share with you an exciting project our automation tool team had worked on. It so...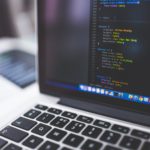 Are you planning to start an online food ordering and delivery business like Grubhub or UberEats? But, you have...
Hiring remote developers is the call of today, especially with the pandemic engulfing the globe. Here is a write-up...