When it comes to choosing a backend technology for your project, it can be difficult to decide between the...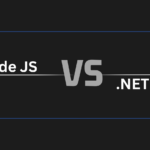 Web design tools are software programs or applications that can be used to create, edit, and manage the visual...
What is Remote Working? Remote working, also known as telecommuting or remote employment. Is the practice of working outside...
You've heard of the 10 Commandments, right? Well, there are 10 methodologies for software development. They vary in their...
Website Development is a hot topic today. Businesses need a functional website or application that caters to customers' digital...
Introduction Snapchat is a Popular multimedia messaging app that allows users to send and receive photos, videos, and messages...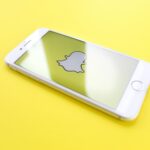 IOS app development is a diamond mine. And learning Programming Language for iOS App Development can make you the...
Adobe Commerce, previously known as Magento, is a scalable, feature-rich, platform used to develop and power B2B (Business-to-Business) and...
Smart people make costly mistakes when it comes to hiring a web designer, often because they overlook one of...