Search intention and search engine optimization go hand in hand. However, search intention is an often ignored factor in...

Many content owners mistakenly believe that SEO is no longer relevant in 2020. SEO continues to evolve – which...

Voice search is emerging as one of the most significant SEO trends right now. More and more number of...

Search Engine Optimization or SEO is the process of increasing the quantity and quality of traffic going in and...

SEO is mainly at the center of the success of any business that is done online. Any brand that...

Once upon a time, Google decided to review its page ranking algorithms – and began to pay attention not...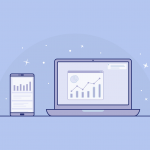 Digital marketing as an industry is experiencing an all-time high in current times of technological advancements. So much so,...

There is a new kid on the block known as Bidirectional Encoder Representations from Transformers, also short for "Bert."...

While most businesses understand that a part of their content marketing strategies needs to include keeping a watch on...