Many companies find that Delivery and Shipping Services can be extremely complicated aspects of running a business. In addition,...
The upward jostle of online shopping has made e-commerce a critical part of each business's success. In today's digital...
Are you in the process of setting up an e-commerce enterprise based on the WooCommerce platform? Or do you...
Starting and expanding an online business these days is challenging. Economy aside, the market is highly competitive as the...
When it comes to the future of eCommerce, every year brings new inventions, modifications, and approaches. The shift in...
Competition online is fierce, with many entrepreneurs opening up e-commerce sites. It's a great way to make money, so...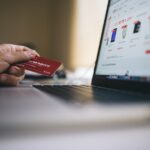 What are Online Selling platforms? Online selling platforms are websites or apps that provide a marketplace for individuals or...
What is Remote Working? Remote working, also known as telecommuting or remote employment. Is the practice of working outside...
Is your Amazon PPC campaign delivering desirable results? Is your Amazon product reaching the right customers? Are you spending...