You may have an eCommerce website that's been around for a while, and it's doing OK. Except you want...
Increasing your traffic is one of the most important tasks for any online store. Why? Well, because your conversion...
The time has eventually taken up a great change. While earlier we were supposed to visit the physical store...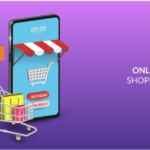 The World Wide Web is the world's largest association of local area networks for the rapid exchange of information....
About a decade ago, people were introduced to eCommerce as a novel approach to convenience shopping. This made them...
The E-commerce field is frequented by regular changes that are geared towards improving how consumers access products. Each year...
When it comes to eCommerce website development, we have to pay attention to numerous aspects to make it a...
Shopify is one of the big names in the eCommerce industry, and Shopify makes everyone's dream of creating an...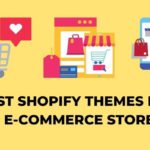 These days, SEO has become a yardstick for measuring marketing endeavors in the digital world. It is considered the...