If you are planning to launch your own eCommerce business, there are high chances that you may get confused...
It is impossible to guarantee success when starting a company, regardless of whether it is now or in the...
How to improve user experience? It's the most generic question any website owner would have? Giving an all-in-one experience...
Ok, the holiday season is just around the corner. Are you ready for the holiday sales? Are you prepared?...
Building the image of an eCommerce brand is one of the most important aspects of running a successful online...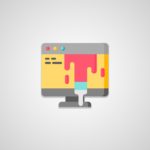 Starting an eCommerce business can be a bit tricky. But, keeping your customers engaged in your store is harder....
Despite powering 22% of the top 1 million eCommerce sites, there has been concern and confusion when thinking of...
In the modern eCommerce marketplace, the way to find success would be to have a higher improve Shopify website...
The current market scenario indicates an increase in demand for grocery delivery services motivating the entrepreneurs to shift their...