Business owners have many goals when they're just starting out, including recognition and rapid growth for their venture. However,...

Security is an extremely important thing in a normal world. It becomes more significant when it comes to the...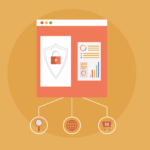 Guest blogging can be a very effective way for new and small businesses to reach a bigger audience at...

Whether you're a big company or a brand new startup, bringing on a team member is a big deal....
There are lots of aspects to running a business and lots of ways a business owner can help local...

User experience is seldom overlooked in web design and is often taken for granted by developers and business owners....

A lot of companies are trying to expand their services online to accommodate more customers. With this, the freelance...

Are you looking for ideas to make money while staying at home? Here are some low-investment ideas that you...
Affiliate Marketing is one form of promotional based marketing where an affiliate searches for the products and services according...