Database management can be a complex and time-consuming task, but implementing the right strategies can make it easier. Investing...
Choosing the best online storage option is generally a very confusing task due to the availability of multiple storage...
It might be challenging for anyone to choose their selections because the network monitoring industry is diversified and offers...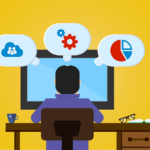 An offline password manager is an application designed to securely store login details and other sensitive data and all...
Are you a Linux User? And in search of the Best Antivirus For Linux Mint. we will be discussing...
PDF documents are a great way to share information that is formatted and looks the same on any device....
A VDR is a cloud-based method of sharing private data without its public disclosure. By enabling prospective purchasers to...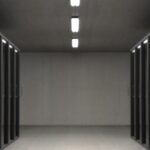 Often used by organizations, Distributed File System Replication (DFSR), as its name suggests, is a replication engine that aids...
Big data is crucial when it comes to understanding your target audience and their preferences. You may even use...